Collaborating
Across Disciplines
Faculty Affiliates
Scholars from across the University of Chicago collaborate with faculty and students at The Pearson Institute to explore different dimensions of global conflict. By representing different disciplines and bringing different tools and methodologies to bear, they contribute breadth and depth to the research community and raise the quality of discourse.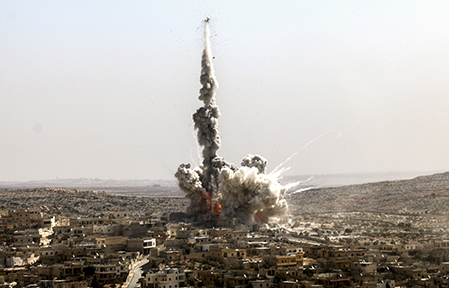 After Bombing in Aleppo.
ALEPPO, SYRIA - OCTOBER 04, 2016:
Smoke rises after a warcraft belonging to the Russian Army bombed a residential area in the Darat Izza neighborhood of Aleppo, Syria.
GETTY IMAGES / ANADOLU AGENCY / Mahmud Faysal