Inspired
to Make a
Difference
Scholars and Fellows
Each year The Pearson Institute awards scholarships to highly accomplished students who have demonstrated leadership, academic aptitude, and dedication to global conflict resolution. The Pearson Fellows program supports students enrolled in the Master of Public Policy program, while The Pearson Scholars program supports PhD students with conflict-focused research agendas.
Scholars
Mariana Laverde
Fifth-Year PhD |
Bogotá, Colombia
Mariana Laverde is a PhD Candidate in Public Policy at the University of Chicago. She is exploring the consequences of segregation–by race, skill, and religious affiliation–on the choices and outcomes of minorities and disadvantaged populations. She is interested in understanding how a society can overcome the barriers to residential and economic integration across the mentioned dimensions, and in doing so, alleviate frictions that lead to confrontation, inequality, and in some cases, conflict within nations. 
Laverde is also working on understanding how civilian and insurgent strategies vary as economic conditions change during a civil conflict, and how these strategies ultimately shape the types of violence used by insurgents. She is studying this question using data on the description of millions of violent attacks carried out in Colombia, that are analyzed and classified using machine learning techniques.
In her native Colombia, she worked as a research assistant at the Centro de Estudios sobre Desarrollo Economico (CEDE), a center affiliated with the Universidad de los Andes, where she earned her undergraduate degree in mathematics and a master's degree in economics. Mariana has taught microeconomics, game theory, and mathematical economics both at Universidad de los Andes and at the University of Chicago. Before coming to Chicago, she also worked as an economist at Colombia's Central Bank.
Laura Montenegro Helfer
Second-Year PhD |
Bogotá, Colombia
Early contact with the realities of southern Colombia contributed to Laura Montenegro's strong interests in history and economics—and questions about how states are formed and how societies function. She pursued these questions at the Universidad de los Andes, where she earned BA degrees in history and economics and an MA degree in economics.
Montenegro brings to The Pearson Institute significant field research experience and a growing portfolio of academic writing. As a research assistant to Professor James Robinson, she examined 19th- and 20th-century criminal codes, constitutions, and governmental debates to study political equilibria in Latin American countries. She also supported Robinson's recent research in the Democratic Republic of the Congo, where she used her fluency in French to work with surveyors to collect and process data from the field. Montenegro is also fluent in Spanish, German, and English, and has studied Russian.
Working with Professor Ana María Ibáñez, Montenegro published a book chapter entitled "What Happened in the Rural Areas between 2010 and 2013? The Contribution of Land Access, Negative Shocks, and State Programs on Household Welfare." This publication used new longitudinal microdata to analyze consumer trends and welfare in rural Colombia. She has also collaborated on two working papers on migration and forced displacement in Colombia, and has written two working papers on the political economy of land allocation in the country. As a Pearson Scholar, Montenegro will focus her research on studying the dynamics of state formation in other national contexts.
Devika Lakhote
First-Year PhD |
Mumbai, India
Originally from Mumbai, Devika Lakhote completed a BA in economics with distinction from St. Xavier's College, Mumbai.
Following graduation, Lakhote worked at MIT's Abdul Latif Jameel Poverty Action Lab (J-PAL) in Bangalore, India, where she contributed to experiment and survey design, field implementations, high-quality data collection, data processing, and analysis. In this position, she worked with Professors Arun Chandrasekhar and Emily Breza on research in social network theory. More recently, Lakhote was a predoctoral research assistant at Stanford University's Institute for Economic Policy Research, working with Professors Arun Chandrasekhar and Melanie Morten.
At The Pearson Institute, Lakhote hopes to utilize her scholarship to explore new ideas and work on them in order to pursue a career in development economics. Her initial research questions center around urban development in India. She is fluent in English, Hindi, and Marathi.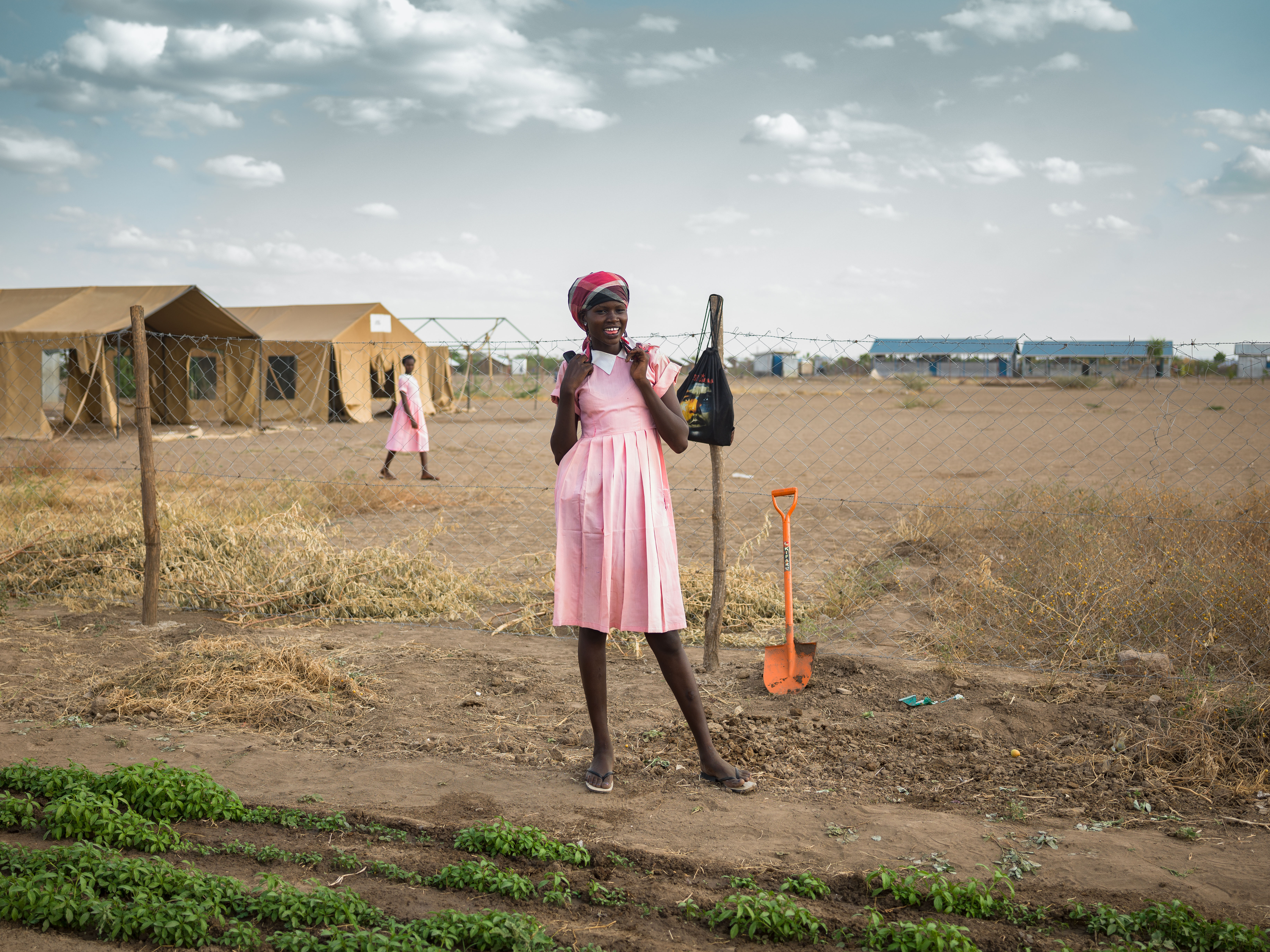 At Kakuma Refugee Camp.
TURKANIA DISTRICT, KENYA – 2016: A young woman at the Kakuma Refugee Camp in northwest Kenya.
MAGNUM PHOTOS / Newsha Tavakolian