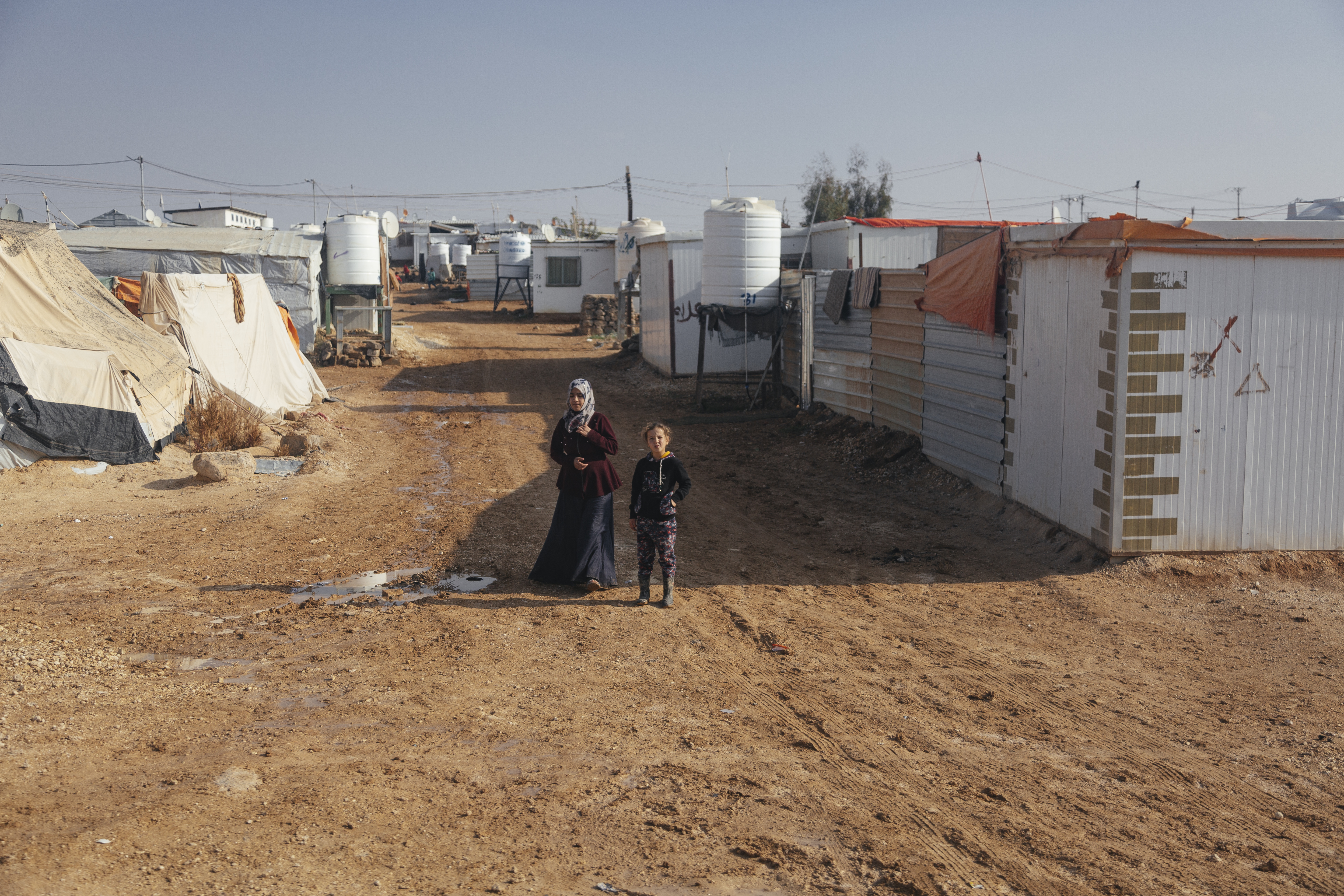 Zaatari Refugee Camp
Harris Public Policy students visited Zaatari refugee camp as part of the 2018 Pearson International Conflict Seminar to Jordan, where they met with Syrian refugees leading NGO programming within the camp.
Ramin Kohanteb/The Pearson Institute
Uniting
Research and Policy
Go Back
Agustín Gutiérrez
MPP Candidate
Agustín Gutiérrez grew up in conflict-ridden Colombia, where he became interested in understanding how society could enable individuals facing adverse circumstances to achieve resilient trajectories. As a result, he studied psychology at Universidad de los Andes and researched resilience. His work has been published in peer-reviewed journals and he has been invited to present his research in academic congresses in the United States, Europe and Colombia. 
After the recent peace agreement between the FARC guerilla group and Colombia's Government, the United Nations' Migration Agency (IOM) invited Gutiérrez to lead a joint pilot project between IOM and the University of Pennsylvania, to assess the validity of using resilience and wellbeing frameworks to measure and strengthen programs in Colombia that seek to prevent the recruitment of vulnerable adolescents by illegal armed groups. This project involved measuring seven different programs implemented by the government and different NGOs in twenty different regions in the country. As a result, IOM and USAID scaled this pilot up, and Gutiérrez advised IOM in measuring and incorporating such frameworks into all relevant recruitment-prevention programs implemented in Colombia, including a major project between the agency and Colombia's National Police, which sought to prevent communal violence in critical rural areas.
While at The Pearson Institute and Harris Public Policy, Gutiérrez hopes to gain expertise in program management and evaluation. He wishes to work in Latin America managing programs with multilateral agencies aiming to reduce violence, with a special focus on urban crime.

Baidoa, Somalia
Makeshift, temporary shelter made of plastic and clothing at a refugee center in Baidoa, Somalia.