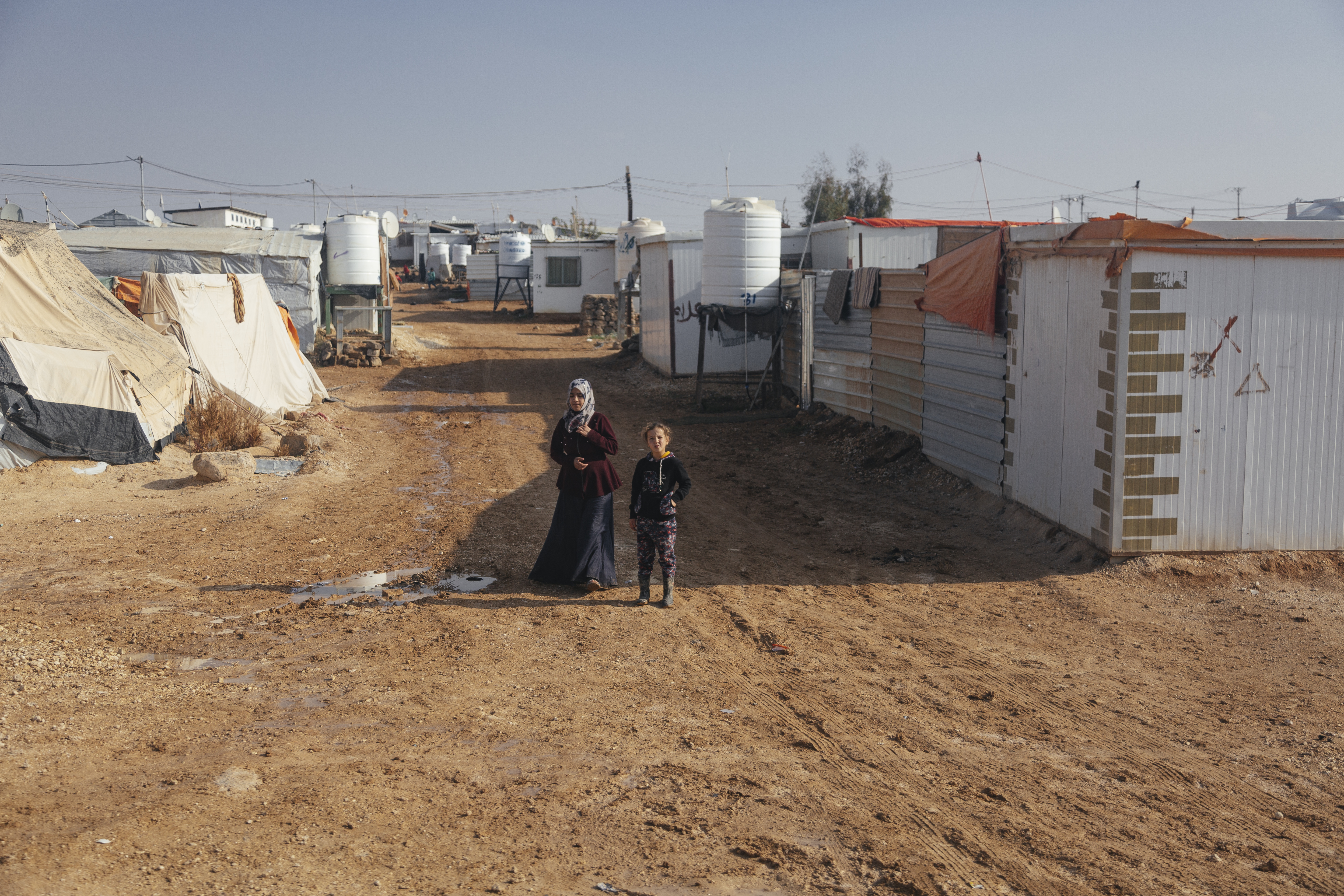 Zaatari Refugee Camp
Harris Public Policy students visited Zaatari refugee camp as part of the 2018 Pearson International Conflict Seminar to Jordan, where they met with Syrian refugees leading NGO programming within the camp.
Ramin Kohanteb/The Pearson Institute
Uniting
Research and Policy
Go Back
Daniella Choi
2nd-Year MPP
Daniella Choi is passionate about social determinants of health on a global scale. This interest led her to study public policy and global health at Duke University, where her thesis on the surprising inverse relationship between an influx of international funding for HIV/AIDS and a decrease in family planning efforts led her to graduate with the highest distinction.
Fluent in Korean, English, and Pulaar, Choi served as a public health volunteer with the Peace Corps in The Gambia. Choi tried out various approaches to impactful community projects in child nutrition and malaria prevention and learned the way of life in a subsistence farming community, where seasons are marked by planting, harvesting, selling, and borrowing—and simultaneously by the seasons of festivities, malaria, and hunger. This experience also demonstrated the importance of underlying cultural context in service delivery after witnessing the dynamic ways people receive goods and information.
Since returning to the United States, Choi has continued to dedicate her work to public service as a federal employee focused on strengthening child nutrition safety net programs. At the US Department of Agriculture, she provided policy guidance and programmatic support to state agencies and local partners to ensure the provision of services to America's most vulnerable populations.
While at Harris Public Policy, Choi has worked as a Non-Profit Project Manager for the University's Community Programs Accelerator where she advised local non-profits on their strategic vision and coordinated partnerships with various university resources for capacity-building. Additionally, she provided research support on affordable housing policy and trends affecting the Woodlawn community for a team at the Harris Policy Lab. 
Choi has spent her summer with IDinsight, a global impact advisory organization, working on a project in Lusaka, Zambia that aims to capture and incorporate beneficiaries' preferences and moral views into a philanthropy client's grant-making strategies.

Baidoa, Somalia
Makeshift, temporary shelter made of plastic and clothing at a refugee center in Baidoa, Somalia.