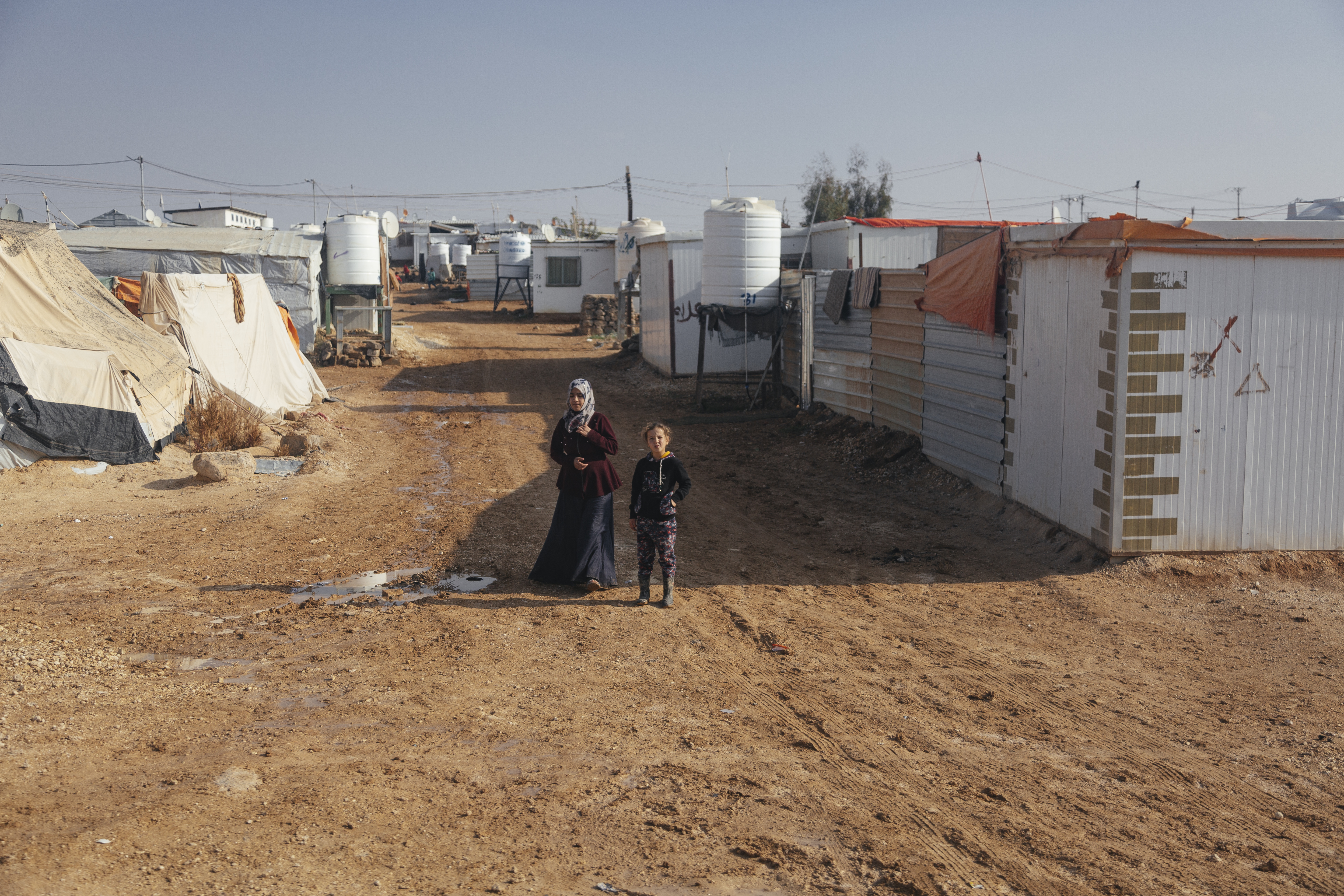 Zaatari Refugee Camp
Harris Public Policy students visited Zaatari refugee camp as part of the 2018 Pearson International Conflict Seminar to Jordan, where they met with Syrian refugees leading NGO programming within the camp.
Ramin Kohanteb/The Pearson Institute
Uniting
Research and Policy
Go Back
Ellie Price
2nd-Year MPP
Ellie Price holds a bachelor's degree in international development studies from Calvin College, and studied East African politics and religion at Uganda Christian University. While studying, Price performed research, fundraising strategy, and project design for nonprofits working with immigrant populations in Michigan. As a consultant for a healthcare management firm, she designed an impact evaluation for its international nonprofit arm, adapting training materials for healthcare managers in Dubai and sub-Saharan Africa. 
In Washington DC, Price directed The Locus Coalition of 14 NGOs, convening international development funders, policymakers, and practitioners to promote the design and evaluation of evidence-based, locally owned and integrated global development programs. Price represented Locus members' best practices as a speaker and moderator on panels at the UN, think tanks and other forums, and oversaw all operations and activities of the Coalition and its Research and Learning Working Groups. There, she led a study on the impact of Congressional earmarks on US foreign aid effectiveness at the USAID country office level, and participated in the Modernizing Foreign Assistance Network's Accountability and Country Ownership Working Group. Price also served as co-chair of the Society for International Development Young Professionals Network Washington DC Chapter. Prior to Locus, Price was a Crisis Response Program Officer at FHI 360, where she supported the launch of FHI 360's humanitarian response unit and rapid response capabilities with the US Office of Foreign Disaster Assistance in Borno State, Nigeria. 
At The Pearson Institute and Harris Public Policy, Price hopes to develop a well-rounded policy toolkit that allows her to evaluate data in all policy fields. This past summer as an Urban Leaders Fellow in Denver, Colorado, she prepared policy recommendations on gentrification and affordable living for a state elected official. She aspires to serve in the domestic political context in order to have a direct voice in both domestic policy issues, and for US development assistance in the foreign aid budget to be more responsive to local contexts and priorities. 

Baidoa, Somalia
Makeshift, temporary shelter made of plastic and clothing at a refugee center in Baidoa, Somalia.