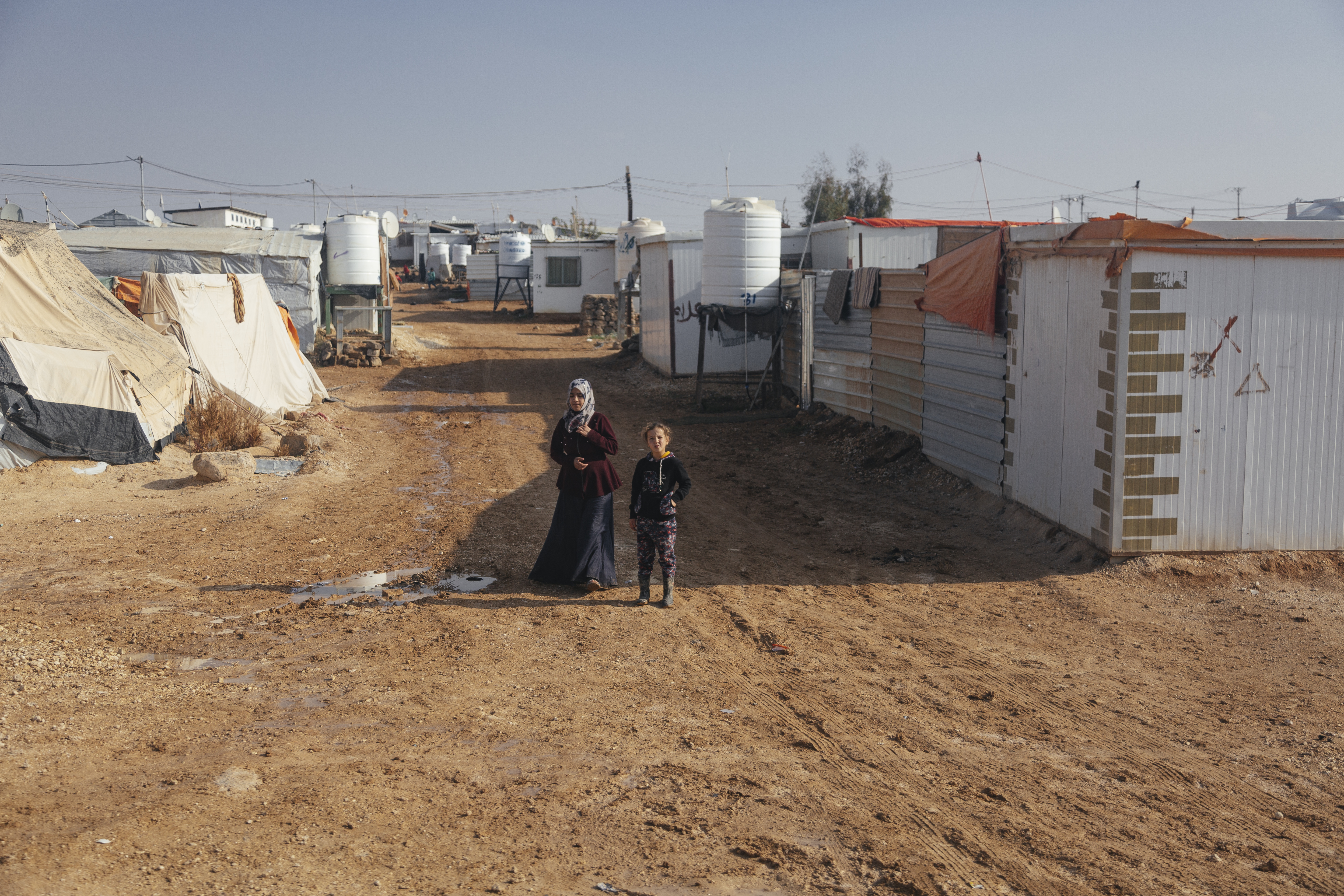 Zaatari Refugee Camp
Harris Public Policy students visited Zaatari refugee camp as part of the 2018 Pearson International Conflict Seminar to Jordan, where they met with Syrian refugees leading NGO programming within the camp.
Ramin Kohanteb/The Pearson Institute
Uniting
Research and Policy
Go Back
Evan Trowbridge
MPP Candidate
Evan Trowbridge comes to The Pearson Institute following four years in Central America working on the prevention of crime, violence, and corruption. Trowbridge previously studied journalism, international studies, and Spanish at Pennsylvania State University, in addition to spending a semester in Venezuela. Upon graduation, Trowbridge worked as a communications associate at Sojourners, a publication covering global injustices. He also worked at the nonprofit Grantmakers for Effective Organizations, where he compiled communications metrics to assess program effectiveness.
Moving to Honduras in 2014, Trowbridge joined the nonprofit Association for a More Just Society. As director of communications, he drafted policy documents for US policymakers and observers reflecting the positions of the organization's Honduran leaders. At this time, policy issues became particularly personal to Trowbridge, who chose to live in a gang-controlled territory for two years to try to understand the nuances of Central American gang violence, illicit markets, and ineffective law enforcement. Through a local church, he helped organize programs for local youth and families to seek peace in the community. In 2016, he joined the United States Agency for International Development (USAID) as a development outreach and communications specialist. 
Trowbridge entered The Pearson Institute seeking a new, data-driven toolkit to understand and help change the conditions in which violent organized crime thrives. He hopes to develop a stronger quantitative lens to continue his work at the intersection of urban poverty, crime, and international development. Following his first year of studies at Harris Public Policy, Trowbridge became an Applied Data Fellow with the International Innovation Corps (IIC). He is carrying out his 12-month fellowship with the Research Team at the Cook County Sheriff's Office.

Baidoa, Somalia
Makeshift, temporary shelter made of plastic and clothing at a refugee center in Baidoa, Somalia.