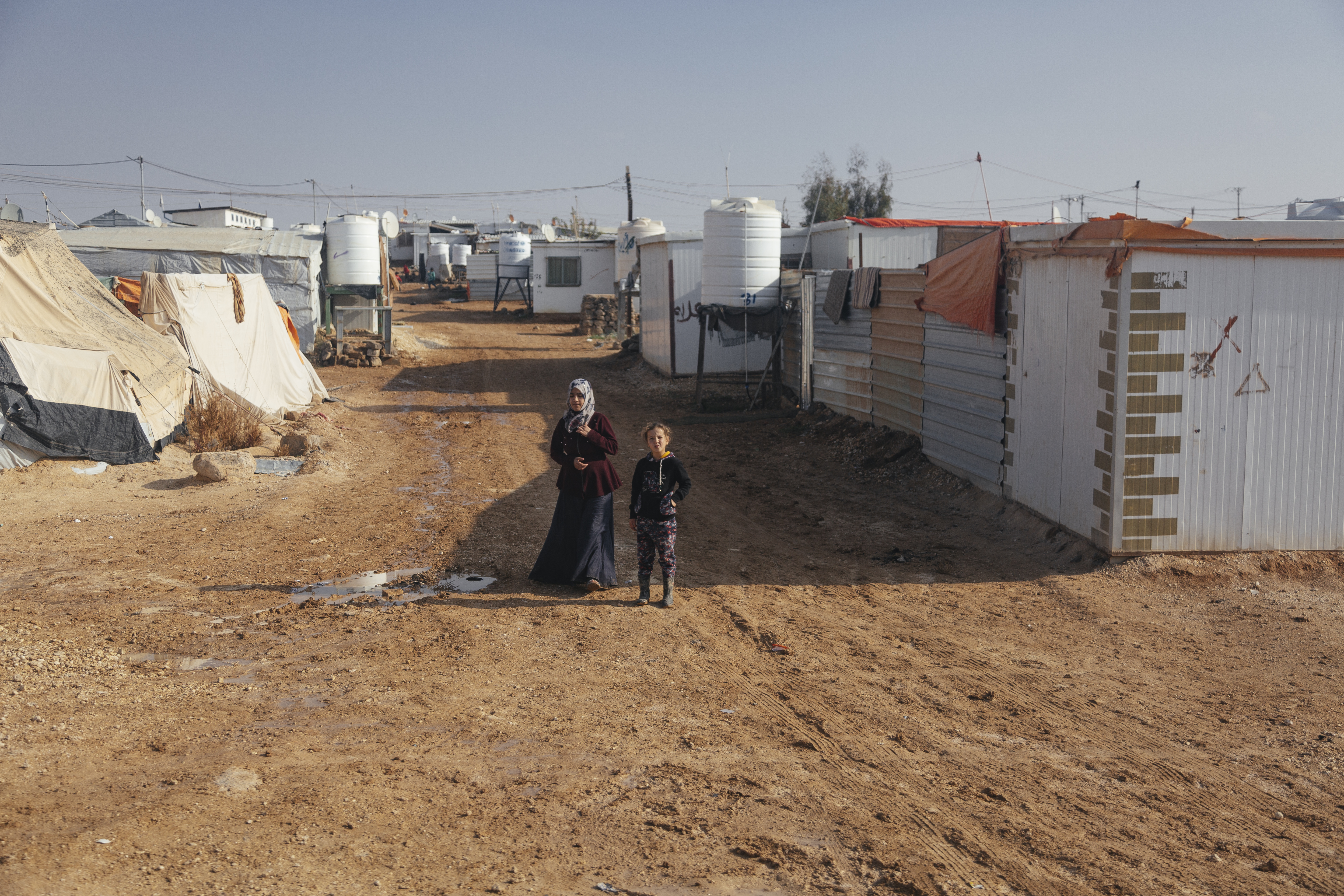 Zaatari Refugee Camp
Harris Public Policy students visited Zaatari refugee camp as part of the 2018 Pearson International Conflict Seminar to Jordan, where they met with Syrian refugees leading NGO programming within the camp.
Ramin Kohanteb/The Pearson Institute
Uniting
Research and Policy
Go Back
Lauren Lochocki
Pearson Fellow Alum, MPP '19
Lauren Lochocki has experience working on domestic and international policy research projects across workforce development, education, and health areas. Much of her international work focuses on the economic empowerment of women smallholder farmers and their children's rights, which she considers two key elements to reducing poverty—and therefore global conflict.
While working at a research and evaluation firm, she managed a randomized controlled trial (RCT) in Malawi that evaluated the effects of farmers' participation in village savings and loans associations and their potential to eliminate child labor in the tobacco supply chain. Additionally, she managed and led the qualitative studies for three other child labor elimination projects. She also supported the data analysis for the impact evaluations by designing surveys, cleaning and analyzing large datasets, and creating visually compelling reports. In addition to Malawi, she completed field work in Mozambique and Kyrgyzstan.
Lochocki earned a bachelor of arts in political science from the University of Maryland, Baltimore County, with minors in history and philosophy. There, she worked as a research assistant to understand implicit racial bias and differing attitudes toward voting reform policies. Since being at Harris Public Policy, she has completed a consulting engagement for a strategic plan to open a summer camp for refugees in Hyde Park.
At The Pearson Institute, Lochocki is focused on poverty alleviation and economic development in sub-Saharan Africa to prevent conflict and promote peace in the region. In summer 2018 she interned at an agriculture-technology (agtech) company in Nairobi, Kenya, where she conducted research on the impact of an SMS messaging system that sends agricultural advice to smallholder farmers. As she is particularly interested in the intersection of public policy, business, and technology, Lochocki hopes to continue using her research expertise at an international development consulting firm or a for-profit social enterprise in sub-Saharan Africa after Harris.

Baidoa, Somalia
Makeshift, temporary shelter made of plastic and clothing at a refugee center in Baidoa, Somalia.