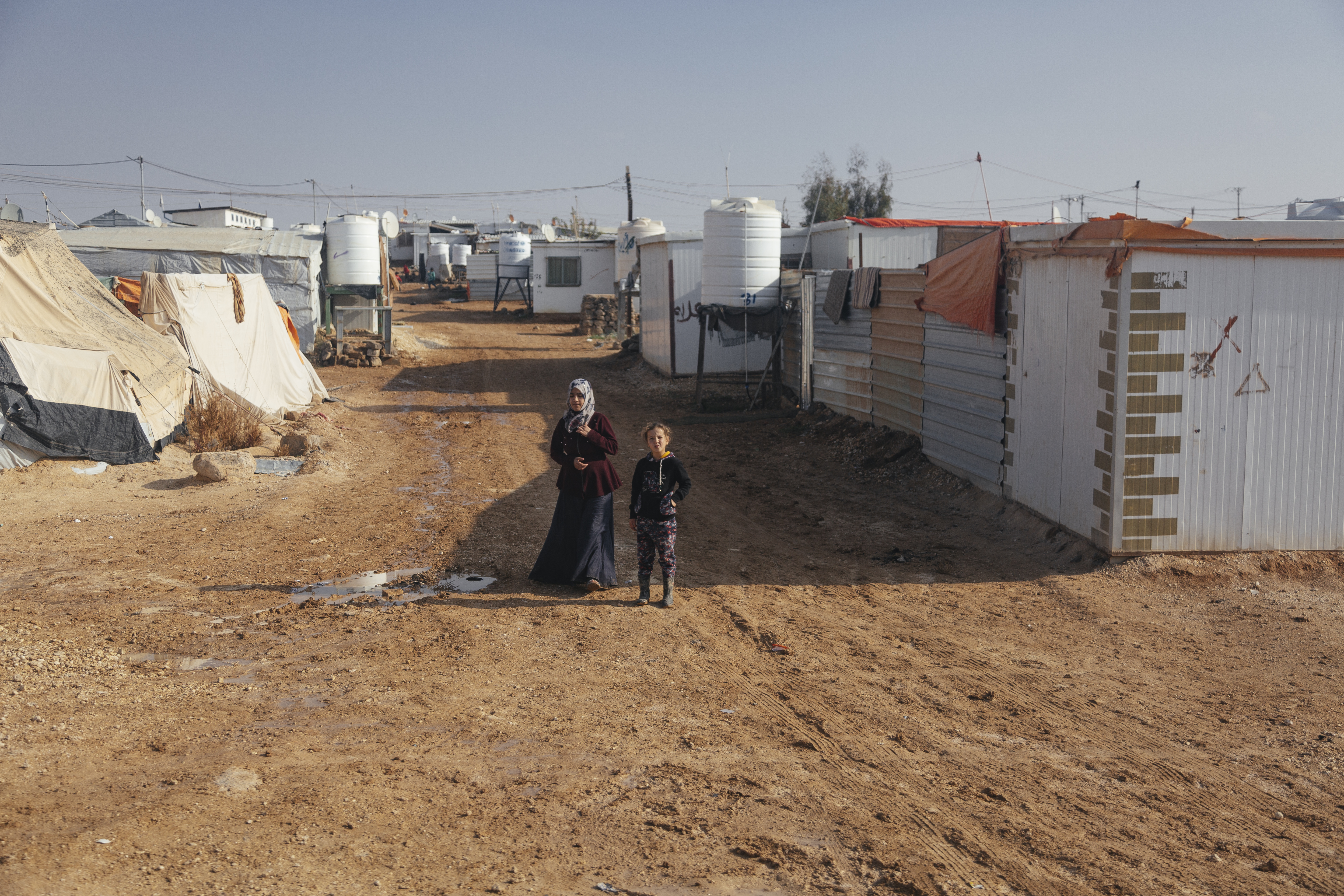 Zaatari Refugee Camp
Harris Public Policy students visited Zaatari refugee camp as part of the 2018 Pearson International Conflict Seminar to Jordan, where they met with Syrian refugees leading NGO programming within the camp.
Ramin Kohanteb/The Pearson Institute
Uniting
Research and Policy
Go Back
Manuel Bustamante
2nd-Year MPP
Manuel Bustamante grew up in Bogotá, Colombia. After earning an undergraduate degree in law from Universidad de los Andes, he joined a Colombian law firm where he advised major public and private entities as well as NGOs, focusing on taxation and public law.
As a lawyer, Bustamante participated in the drafting of a report suggesting a comprehensive reform to the Colombian tax system and made policy recommendations on tax incentives to investments in conflict areas. He also wrote multiple reports on the introduction of OECD-proposed alternatives to tackle tax evasion and profit shifting. Always interested in politics, Bustamante also worked as a volunteer for the campaign of candidate Sergio Fajardo in the 2018 Colombian presidential election.
While at Harris Public Policy, Bustamante is part of the executive board of the International Development Policy Association, a student organization that serves as a platform for Harris students interested in understanding and addressing issues within international development. He is an editor and staff writer for the Chicago Policy Review and also led a team in Chicago Booth's Social New Venture Challenge with an initiative to promote effective political participation in Colombia.  
During the 2019 summer, Bustamante worked at the Institute for Security Studies (ISS) in Pretoria, South Africa, as an Open Society Fellow for Rights and Government. There he was part of the Peace Operations and Peacebuilding Programme on a project that provided targeted policy research on the implementation of the African Union's Mediation Support Unit, a technical institution dealing with conflict mediation in the continent.
At The Pearson Institute, Bustamante focuses on the structural determinants of development and conflict by analyzing the reasons behind the differentiated presence of the Colombian state in the territory. He explores how different approaches to state-building could be used to intervene conflict areas in Colombia, strengthening state institutions and challenging violence and poverty.

Baidoa, Somalia
Makeshift, temporary shelter made of plastic and clothing at a refugee center in Baidoa, Somalia.