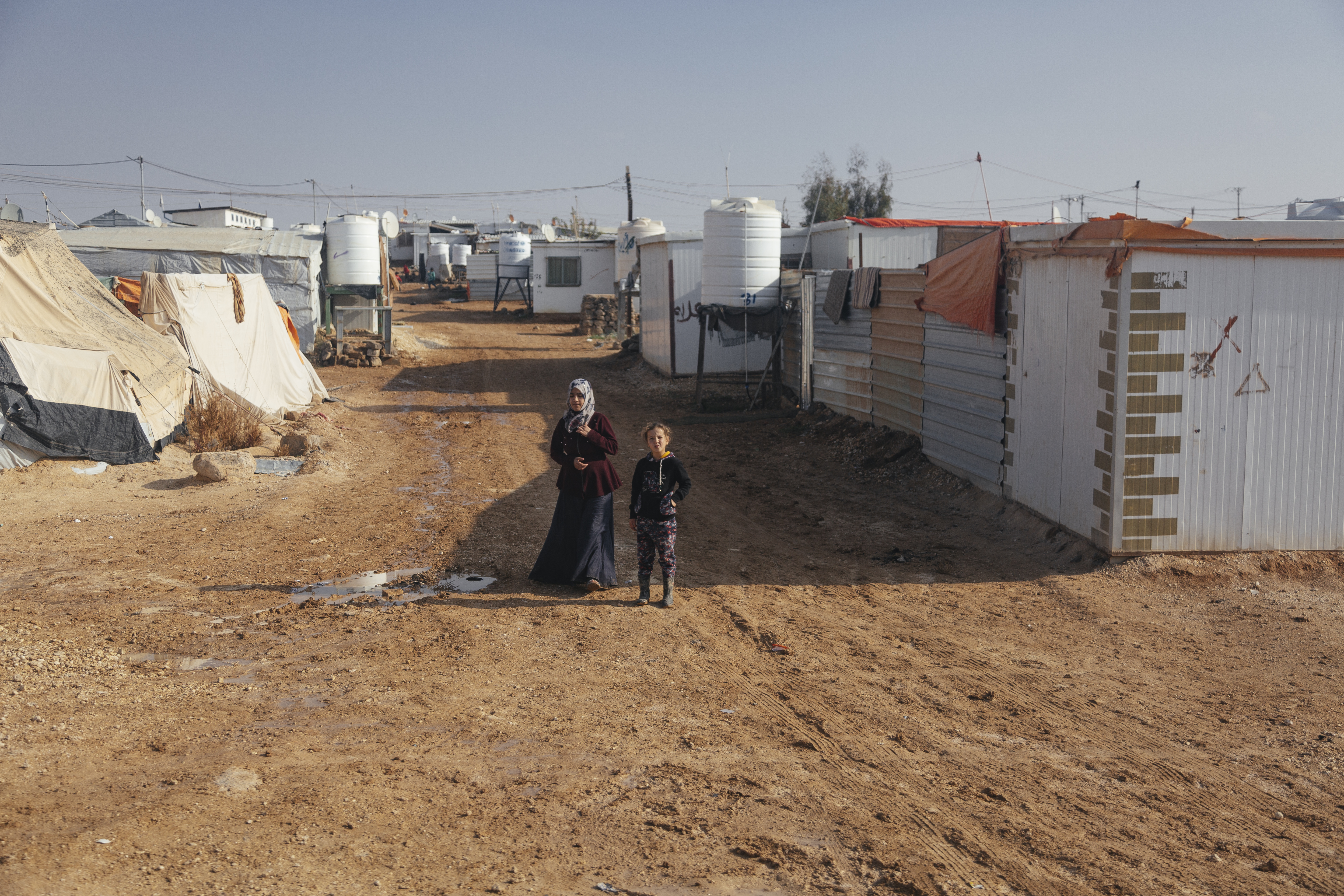 Zaatari Refugee Camp
Harris Public Policy students visited Zaatari refugee camp as part of the 2018 Pearson International Conflict Seminar to Jordan, where they met with Syrian refugees leading NGO programming within the camp.
Ramin Kohanteb/The Pearson Institute
Uniting
Research and Policy
Go Back
Sonnet Frisbie
MPP Candidate
Sonnet Frisbie is a career member of the Foreign Service in the U.S. Department of State, specializing in Economic Policy. Over the last 10 years, Frisbie's assignments have included Mexico, the Czech Republic, Iraq, and Poland.  Her roles have ranged from immigration work in Mexico to anti-corruption policy in the Czech Republic. Most recently, Sonnet spent three years as the Trade and Investment officer at the U.S. Embassy in Warsaw, Poland. In this role, she coordinated strategy on commercial diplomacy for U.S. investors and covered a wide-ranging subject portfolio including macroeconomic policy, digital economy and privacy, and third country investment. Frisbie's work has garnered multiple accolades, including a department-wide award for exceptional language acquisition and use in the field, global runner-up for best interagency team working to promote U.S. business, and a Superior Honor Award for policy formulation and economic reporting on Chinese investment in Central and Eastern Europe. She speaks Czech, Spanish, German, and Polish.    
In each of her overseas assignments, Frisbie saw first-hand how policies either facilitated or hindered economic activity, making enormous differences in people's lives and the country at large. In Iraq in 2014, she watched ISIL move into a power vacuum, seize territory from a sovereign state, and quickly set up a pseudo-government to extract funding in the areas it controlled. And in Poland and the Czech Republic a mere 30 years after the end of communism, she saw the transformation countries can undergo in a single generation.    
In each of these locations, Frisbie found herself wanting a more robust quantitative toolkit to answer questions about how to improve institutions and outcomes. She is interested in digital economic policy, both as an engine for economic growth and as it relates to international disputes over standards-setting and privacy. At The Pearson Institute, Frisbie works as a research assistant for Professor Austin Wright. 

Baidoa, Somalia
Makeshift, temporary shelter made of plastic and clothing at a refugee center in Baidoa, Somalia.