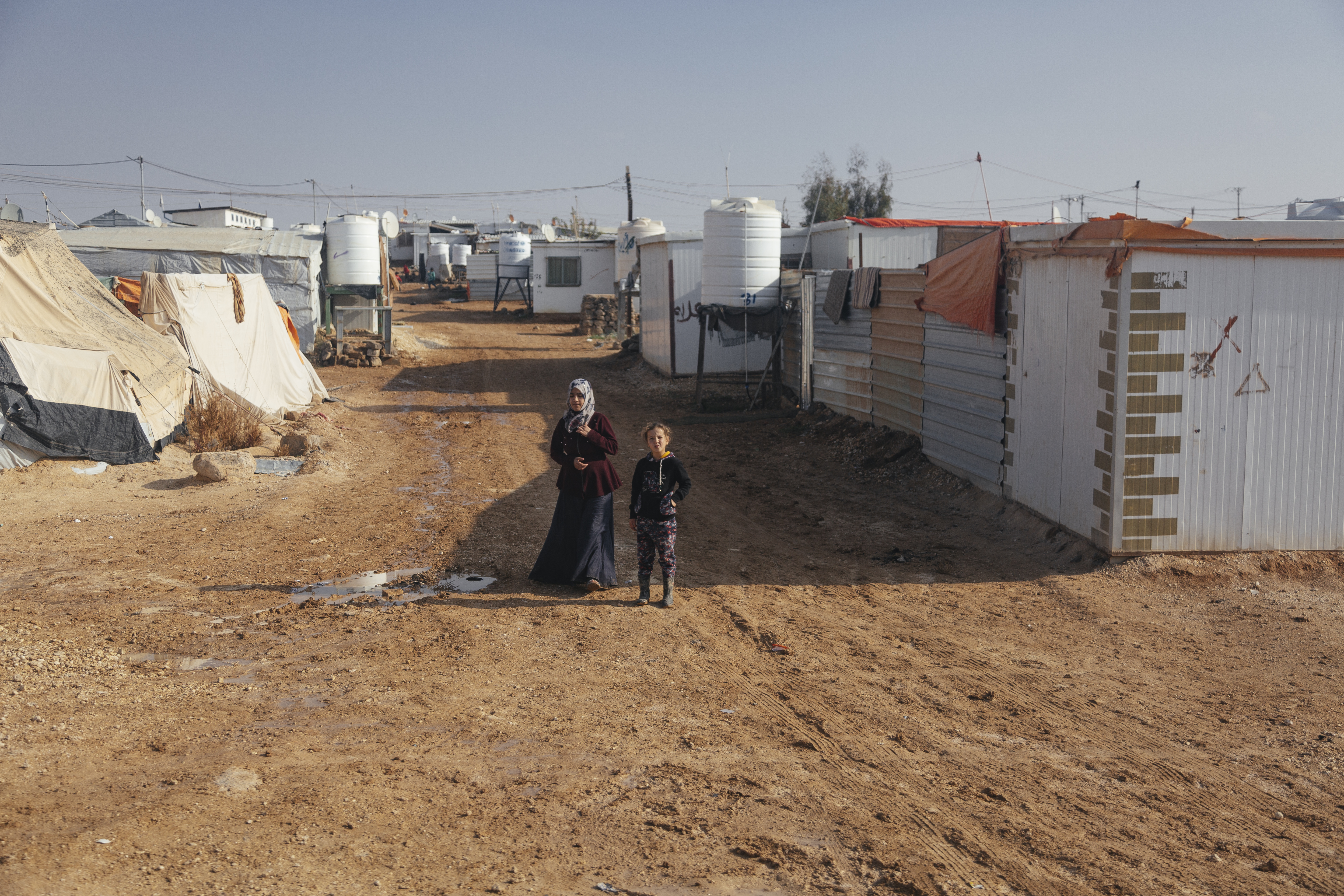 Zaatari Refugee Camp
Harris Public Policy students visited Zaatari refugee camp as part of the 2018 Pearson International Conflict Seminar to Jordan, where they met with Syrian refugees leading NGO programming within the camp.
Ramin Kohanteb/The Pearson Institute
Uniting
Research and Policy
Go Back
Wasil Engel
MPP Candidate
After graduating from his home university in Germany in 2016, Wasil Engel spent three years in the Middle East learning Arabic and working for German development aid agency GIZ. He was engaged in the Better Migration Management program in Sudan, which aims to improve migration policy frameworks in the wider Horn of Africa region where Sudan plays a particularly crucial role due to the major migratory routes that run through the country.
At a time when immigration received a lot of attention in Western media, Engel became interested in the dynamics in countries of migrant origin and transition, and he soon came to realize the strong impact policies can have on migratory flows. During his time in Khartoum, he was particularly involved in efforts related to human trafficking, labor migration, and communications.
Engel has strong interests in the Middle East and Northern Africa (MENA) region because of time he spent studying in Iraq and later working in Sudan during the overthrow of the Bashir regime in April 2019. He felt a need to further explore quantitative methods and big data to apply to the design of evidence-based migration policies. Engel is a joint MPP student at Harris and MA in Middle Eastern studies student in the Social Sciences department at the University of Chicago. He hopes to explore migration policies from a quantitative viewpoint while keeping a regional and linguistic focus on the MENA region.

Baidoa, Somalia
Makeshift, temporary shelter made of plastic and clothing at a refugee center in Baidoa, Somalia.