The Pearson Family Foundation gives $100 million to University of Chicago, creating institute to confront new era of global conflicts
About The Pearson Institute
About The Pearson Family
HE Dr. Talal Abu-Ghazaleh Meets Students of Pearson Institute at TAG Forum.
12.24.18
His Honorable Dr. Talal Abu-Ghazaleh meets students of The Pearson Institute's International Conflict Seminars program at the University of Chicago at Talal Abu-Ghazaleh Knowledge Forum in Amman, Jordan. 
Luis Martinez on Story in the Public Square
12.20.18
Publicly available satellite images offer some of the most fascinating perspectives about life on Earth. Pearson faculty affiliate Luis Martinez goes one step further and mines those images for the data and stories they contain about some of the world's most repressive regimes.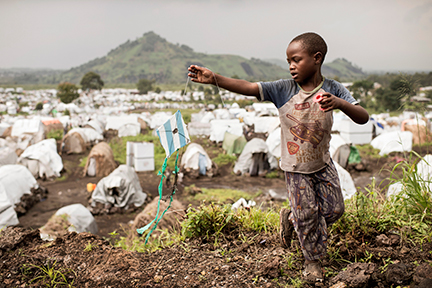 A boy at play.
GOMA, DEMOCRATIC REPUBLIC OF CONGO – APRIL 2013: A boy plays with his homemade kite on a volcanic rock above the Bulengo IDP (Internally Displaced Persons) camp.
PANOS PICTURES / Sven Torfinn