The Pearson Family Foundation gives $100 million to University of Chicago, creating institute to confront new era of global conflicts
About The Pearson Institute
About The Pearson Family
Institutions and GRecovery
10.08.18
Institute Director James Robinson presents themes from his book Why Nations Fail at the RG Connect 18 Conference in London.
Pearson Global Forum | George Mitchell
10.06.18
George J. Mitchell, Former U.S. Senator, U.S. Special Envoy for Northern Ireland (1995 – 1998), Independent Chairman, Northern Ireland Peace Talks, and U.S. Special Envoy for Middle East Peace (2009-2011) gives a keynote address at the Pearson Global Forum on October 5, 2018.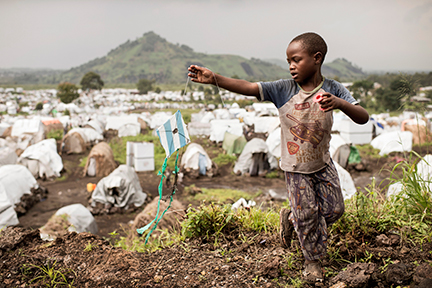 A boy at play.
GOMA, DEMOCRATIC REPUBLIC OF CONGO – APRIL 2013: A boy plays with his homemade kite on a volcanic rock above the Bulengo IDP (Internally Displaced Persons) camp.
PANOS PICTURES / Sven Torfinn