Austin L. Wright
Televising Justice During War
Authors: Stephen Stapleton, Andres Uribe, Austin L. Wright
Television is an overlooked tool of state building. We estimate the impact of televising criminal proceedings on public use of government courts to resolve disputes. We draw on survey data from Afghanistan, where the government used television as a mechanism for enhancing the legitimacy of formal legal institutions during an ongoing conflict. We find consistent evidence of court 'uptake' among survey respondents who trust television following the nation's first televised criminal trial. We find no evidence that public confidence in other government functions (e.g. economy, development, corruption) improved during this period . Our findings suggest that television may provide a means of building state legitimacy during war.
Download Full Story (PDF)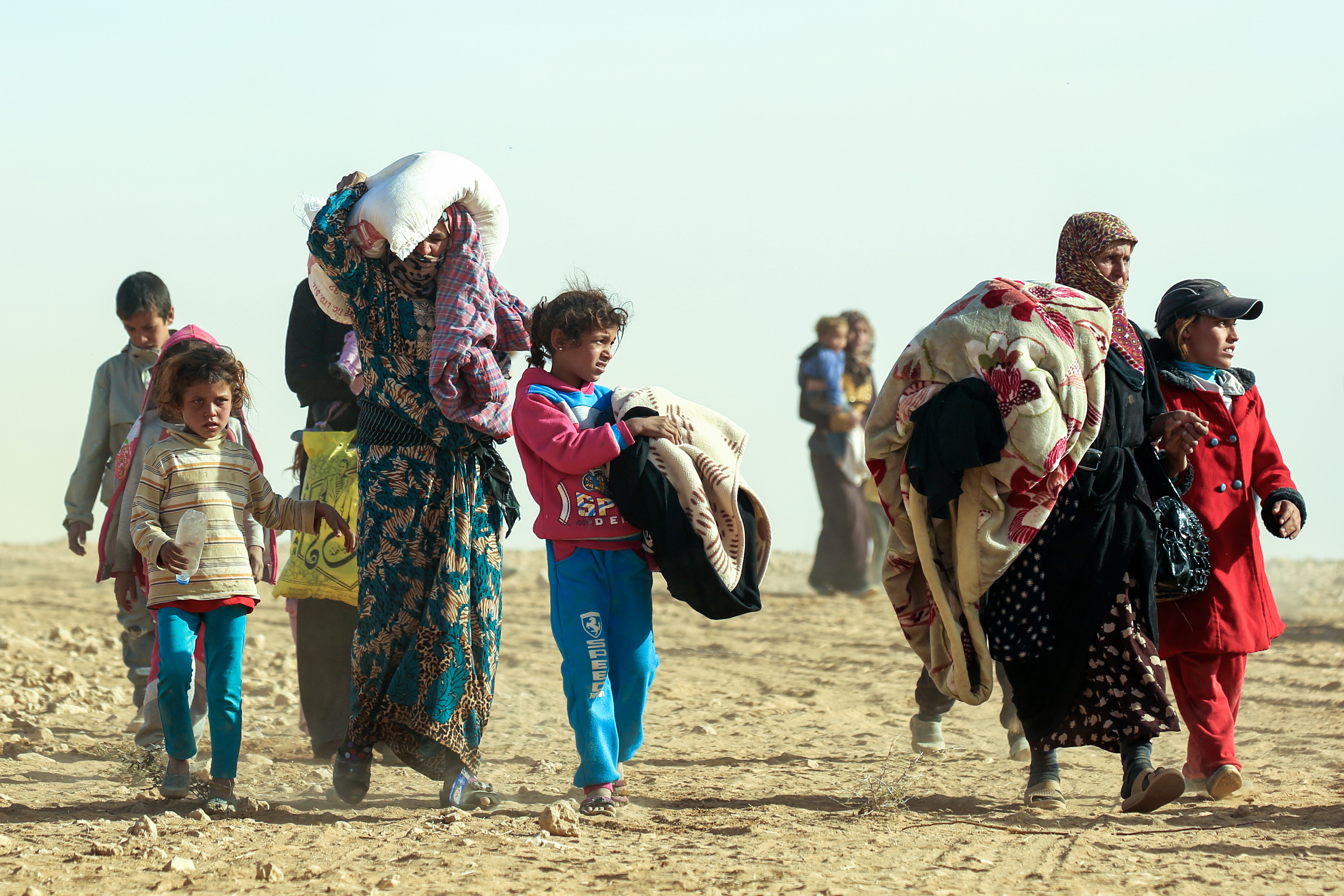 Syria Conflict Refugees
Syrian women and children travel from areas controlled by jihadists of the Islamic State (IS) group, en route to safety in areas held by by Kurdish-Arab Syrian Democratic Forces (SDF) alliance, on November 9, 2016, near the village of Mazraat Khaled, some 40 km away from the Islamic State group's (IS) de-facto capital of Raqa.
DELIL SOULEIMAN/AFP/Getty Images