Gil Stein, M. Fisher
"Aks" of War: A Digital Museum Inventory for a War-Torn Afghanistan
How can war-torn countries protect and preserve cultural treasures?
Prolonged conflict in Afghanistan has revealed a complex relationship between cultural heritage preservation and military conflict that requires clear development strategies. In this context, the National Museum of Kabul began a project of paramount importance: to record, assess, and secure what remains of its original collection after decades of looting and iconoclastic destruction. To help the museum create a permanent and detailed digital record, Stein is leading a partnership with the Oriental Institute of the University of Chicago. Stein's paper describes the challenges of protecting cultural treasures and the advanced methodologies they are using to catalog and protect the National Museum's heavily damaged collection. They are integrating the pre-existing data records into a new digital system that comprises a complete inventory of current museum holdings. It will have the capacity to link the artefact registries of the National Museum and provincial museums, and record new museum acquisitions as archaeological research resumes and heritage rescue projects develop in Afghanistan. Three years into the project, the partnership has inventoried over 38,000 objects in both Dari and English, more than 90 percent of the entire collection, each record complete with categorization, description, photography, and conservation assessment.
Proceedings, 9th ICANNE (2016)
Download Full Story (PDF)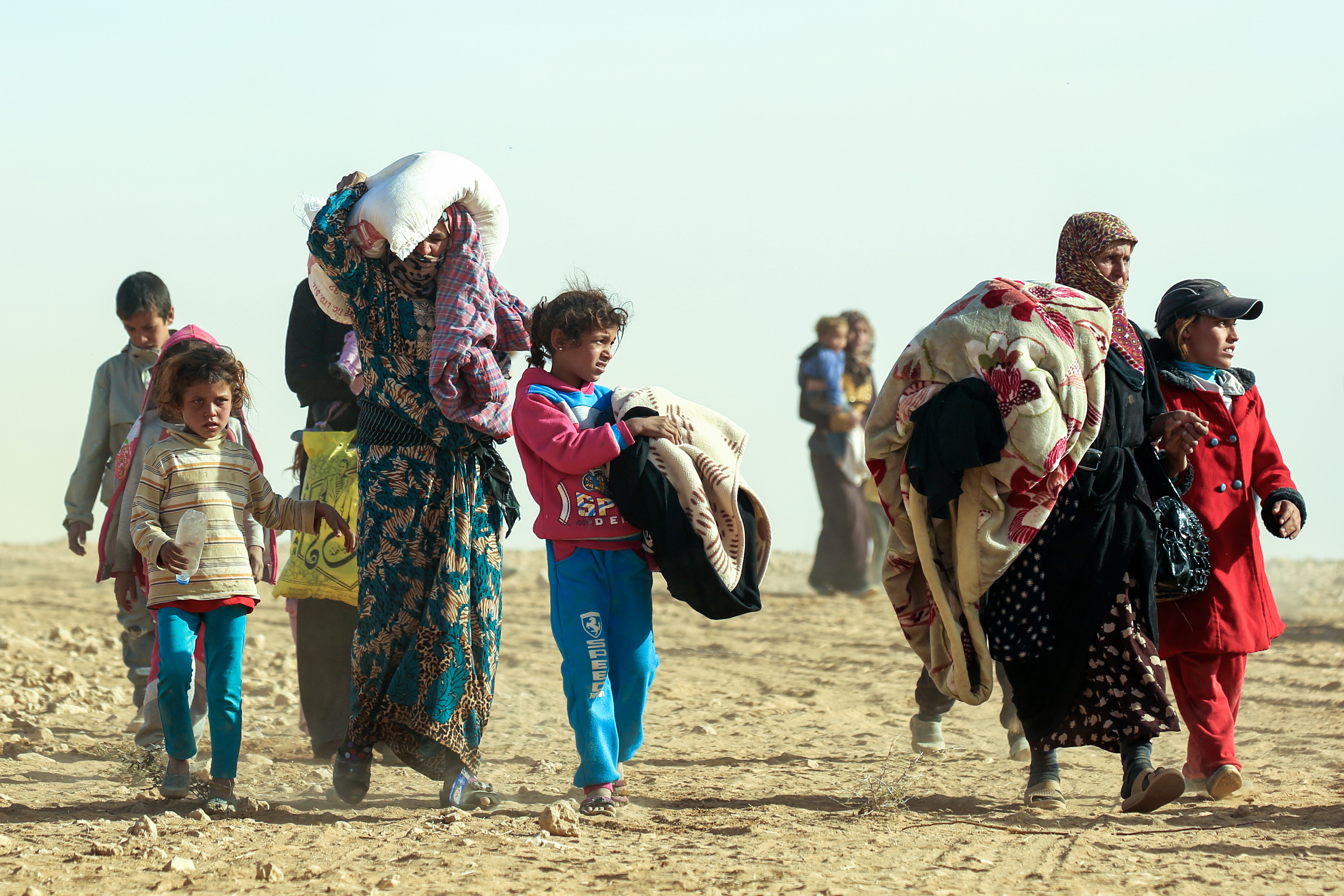 Syria Conflict Refugees
Syrian women and children travel from areas controlled by jihadists of the Islamic State (IS) group, en route to safety in areas held by by Kurdish-Arab Syrian Democratic Forces (SDF) alliance, on November 9, 2016, near the village of Mazraat Khaled, some 40 km away from the Islamic State group's (IS) de-facto capital of Raqa.
DELIL SOULEIMAN/AFP/Getty Images