Tom Ginsburg
Chaining the Dog of War: Comparative Data
How can constitutional design reduce conflict?
At a time when irregular conflicts are spreading and constitutions are being rewritten, the central function of constitutions to address questions of war and peace has attracted increased scrutiny. Constitutions not only allocate the power of declaring war, in many cases they also involve legislatures in approving the war decrees of commanders-in-chief. Ginsburg examines trends across time and space in the way constitutions treat questions of war. He considers whether constitutional design can indeed affect both a nation's tendency to engage in armed conflict and its performance in international crisis bargaining. He also discusses the role of neighboring countries and each country's constitutional history in assigning war powers—a question that relates specifically to international efforts to reduce the levels and costs of violent conflict. Ginsburg concludes by speculating on features that optimize constitutional design.
Chicago Journal of International Law (2014)
Download Full Story (PDF)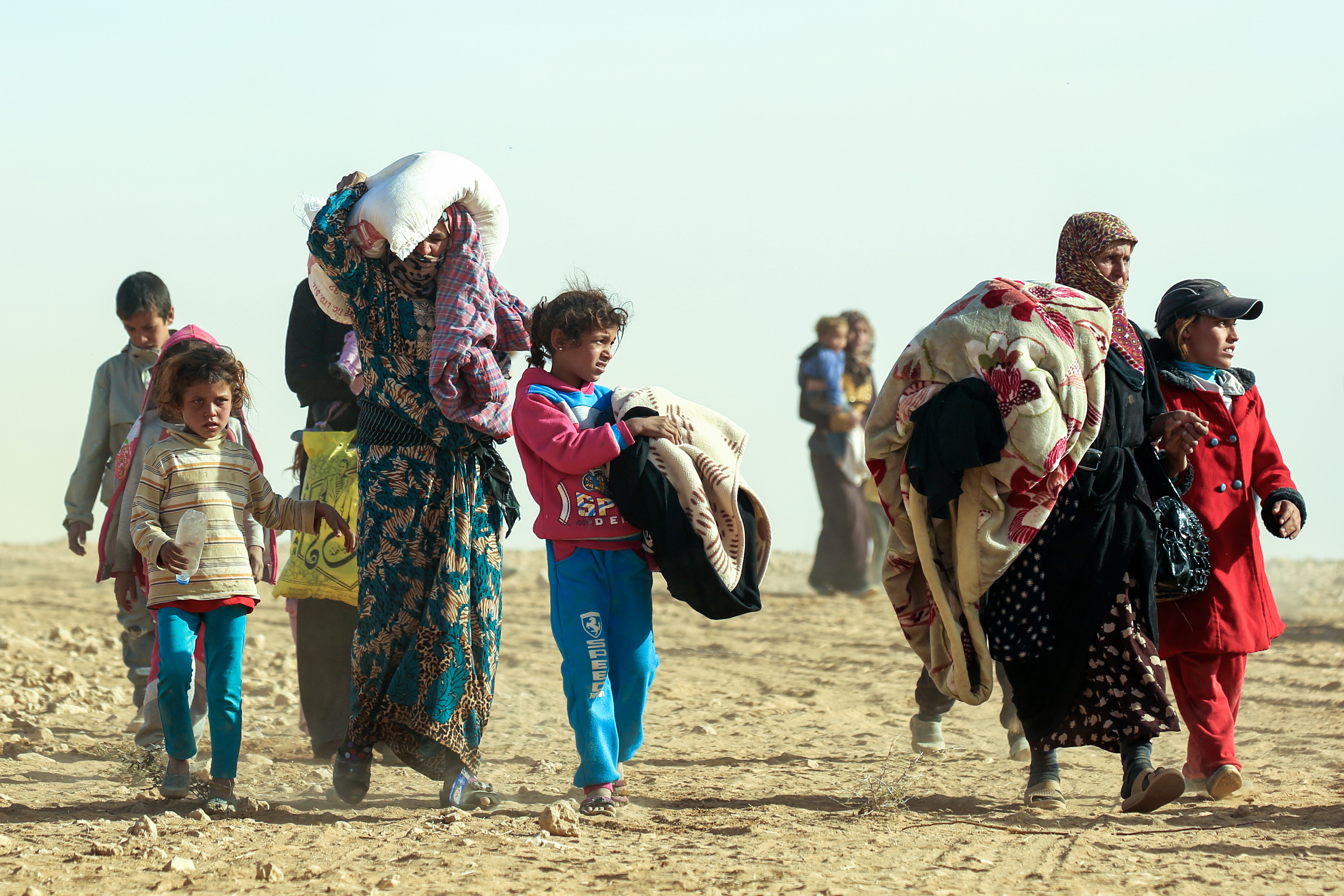 Syria Conflict Refugees
Syrian women and children travel from areas controlled by jihadists of the Islamic State (IS) group, en route to safety in areas held by by Kurdish-Arab Syrian Democratic Forces (SDF) alliance, on November 9, 2016, near the village of Mazraat Khaled, some 40 km away from the Islamic State group's (IS) de-facto capital of Raqa.
DELIL SOULEIMAN/AFP/Getty Images