Understanding Global Conflict
The Pearson Institute is galvanizing scholars and researchers across disciplines to study the origins, dynamics, and implications of global conflict. They are meeting increased demand for evidence-based insights that can help shape public policy. The following articles represent a diverse sample of current and recent research conducted by faculty and faculty affiliates of The Pearson Institute.
Author
Title
Year
Region

Sort descending

Wolfe, Rebecca J.
Does Peacebuilding Work in the Midst of Conflict?
2019
Africa
Sánchez de la Sierra, Raúl
On the Origins of the State: Stationary Bandits and Taxation in Eastern Congo
2018
Africa
Annan, Jeannie
Controlled Trial of Psychotherapy for Congolese Survivors of Sexual Violence
2013
Africa
Lessing, Benjamin
Counterproductive Punishment: How Prison Gangs Undermine State Authority
2016
Central America, Northern America, South America
Lessing, Benjamin
Logics of Violence in Criminal War
2015
Central America, South America
Lessing, Benjamin
Bribes and Bullets
2016
Central America, South America
Lessing, Benjamin
When Business Gets Bloody: State Policy and Drug Violence
2012
Central America, South America, North America
Annan, Jeannie
Civil War, Reintegration, and Gender in Northern Uganda
2011
East Africa
Dube, Oeindrila
Queens
2017
Europe
Poast, Paul
Central Banks at War
2015
Global
Poast, Paul
Can Issue Linkage Improve Treaty Credibility? Buffer State Alliances as a "Hard Case"
2013
Global
Bueno de Mesquita, Ethan
Coordination and Social Distancing: Inertia in the Aggregate Response to COVID-19
2020
Global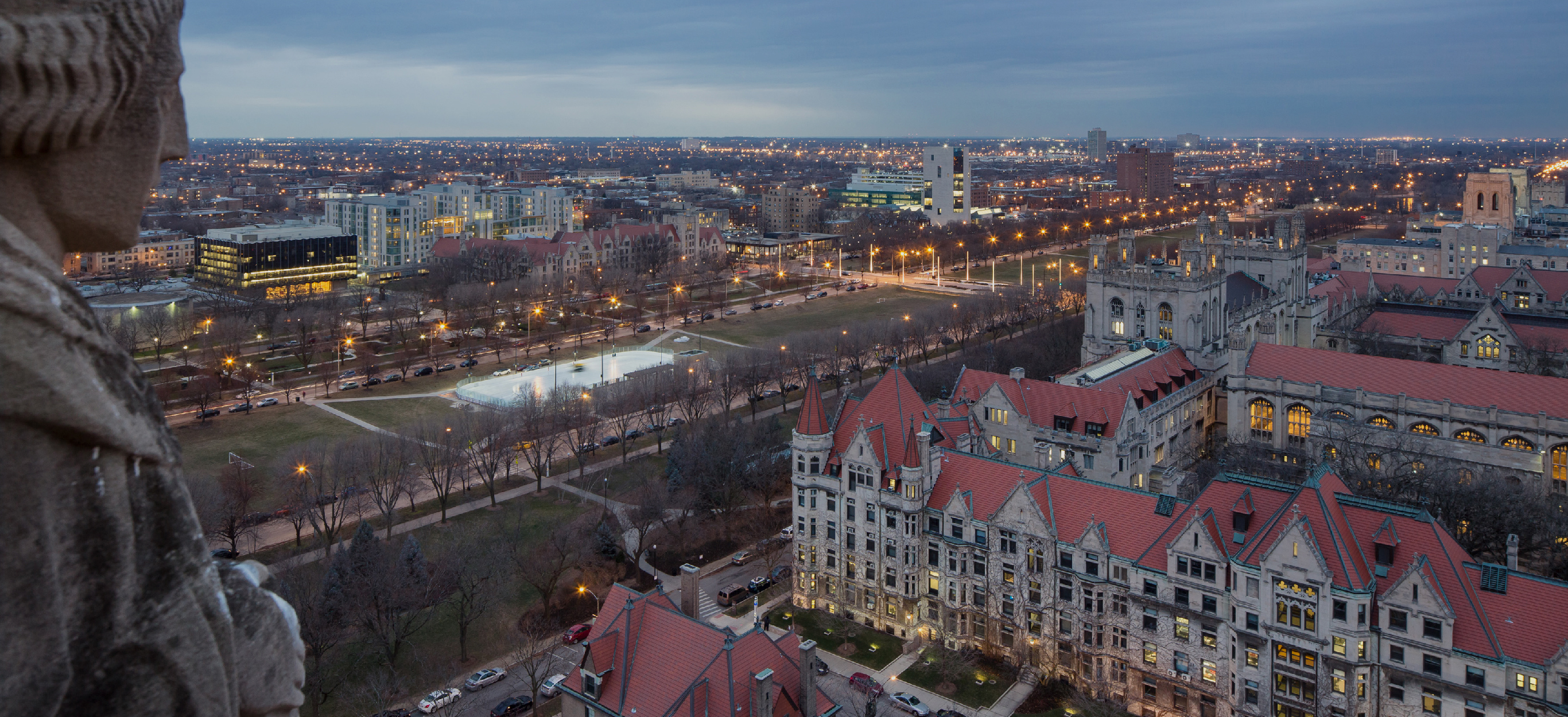 The University of Chicago
The Pearson Institute is located on the University of Chicago campus in the Hyde Park neighborhood of Chicago, IL.