Understanding Global Conflict
The Pearson Institute is galvanizing scholars and researchers across disciplines to study the origins, dynamics, and implications of global conflict. They are meeting increased demand for evidence-based insights that can help shape public policy. The following articles represent a diverse sample of current and recent research conducted by faculty and faculty affiliates of The Pearson Institute.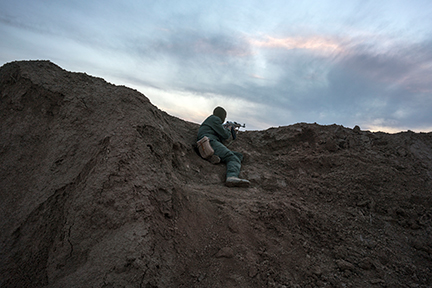 On the front line.
MAKHMOUR, IRAQ - NOVEMBER 19, 2015: Sunni fighters opposing the Islamic State take positions at the front line near the IS-controlled village of Haj Ali in the southern Mosul countryside.
MAGNUM PHOTOS/ Moises Saman