Jeannie Annan
Education in Emergencies: Evidence for Action 2020
How can children in crisis-affected settings gain the reading, math, and social-emotional skills they need to thrive and succeed in school and life?
Children affected by conflict experience multiple adversities: exposure to violence, poverty and economic volatility, and displacement. These children in turn experience a physiological stress response that can alter brain development in a way that produces alarmingly low learning outcomes. Jeannie Annan with the International Rescue Committee and Lawrence Aber from New York University are conducting a five-year study to evaluate how effective school-based universal social-emotional learning programs can be in crisis-affected settings. They will test a package of interventions designed specifically for these complex emergency and crisis environments where schools are operating under unique constraints and educators, parents, and children have experienced violence and displacement. Insights from this research will help educators fine-tune school-based universal social-emotional learning (SEL) programs so that conflict-affected children learn to understand and manage their emotions, establish and maintain positive relationships, and make responsible decisions. These qualities have been shown to improve academic performance, enhance social-emotional skills, and mitigate behavior problems or aggression.
(in progress)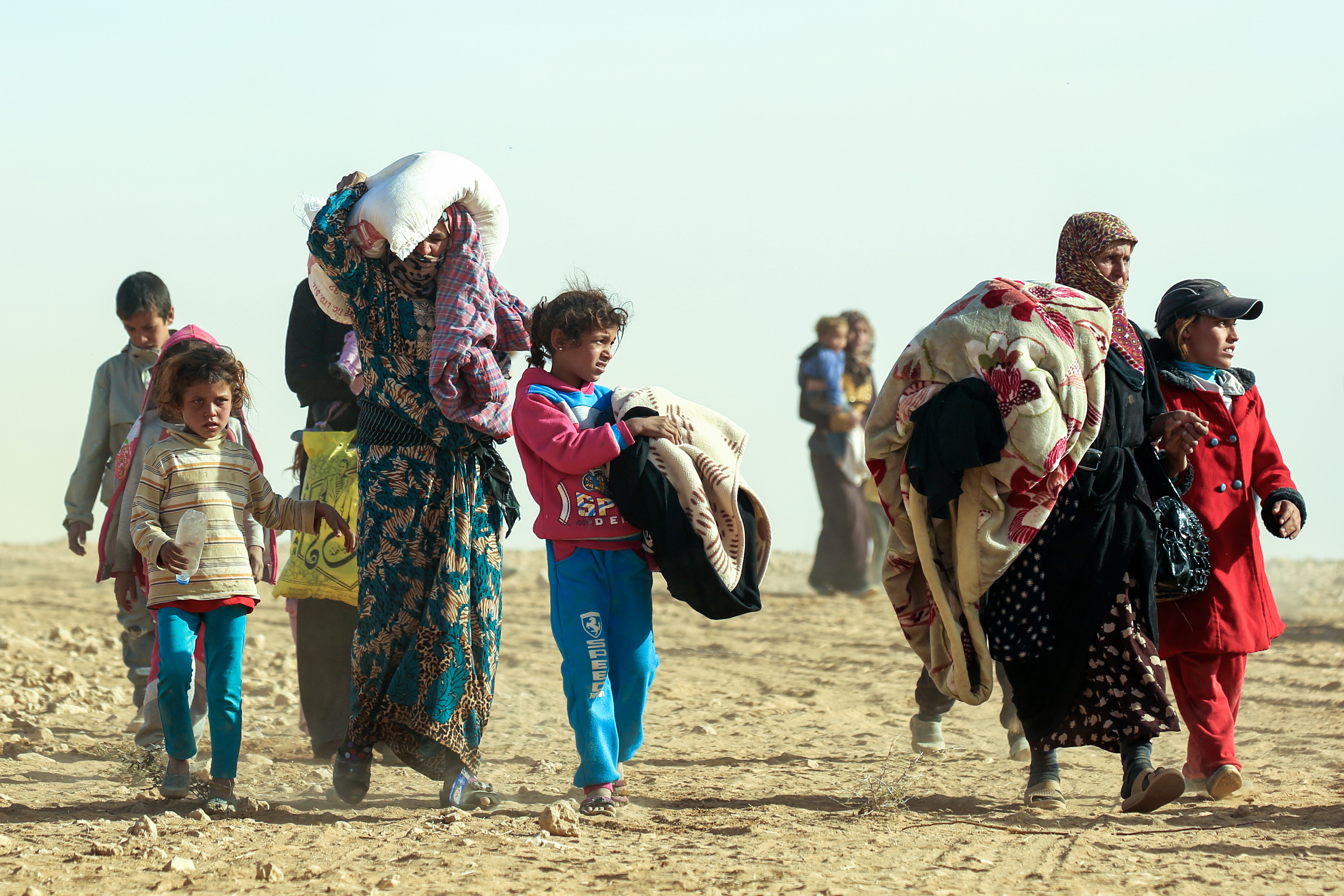 Syria Conflict Refugees
Syrian women and children travel from areas controlled by jihadists of the Islamic State (IS) group, en route to safety in areas held by by Kurdish-Arab Syrian Democratic Forces (SDF) alliance, on November 9, 2016, near the village of Mazraat Khaled, some 40 km away from the Islamic State group's (IS) de-facto capital of Raqa.
DELIL SOULEIMAN/AFP/Getty Images