Alicia S. Menendez, A. Ramesh, P. Baxter, and L. North
Living in Peace: Accelerated Education in Mali
Are Accelerated Education Programs good policy?
Accelerated Education Programs (AEPs) are often recommended for disadvantaged children who have fallen behind their peers to help them catch up. These flexible, age-appropriate programs present a key strategy for providing conflict-afflicted children and youth access to basic education that is otherwise denied to them. Menendez participated in a thorough literature review that provides insight into a) the profiles and elements of existing AEPs, b) the learning outcomes reported by AEPs, c) critical questions and gaps in the literature, and d) recommendations for conducting evaluations and research on AEPs.
(in progress)
Download Full Story (PDF)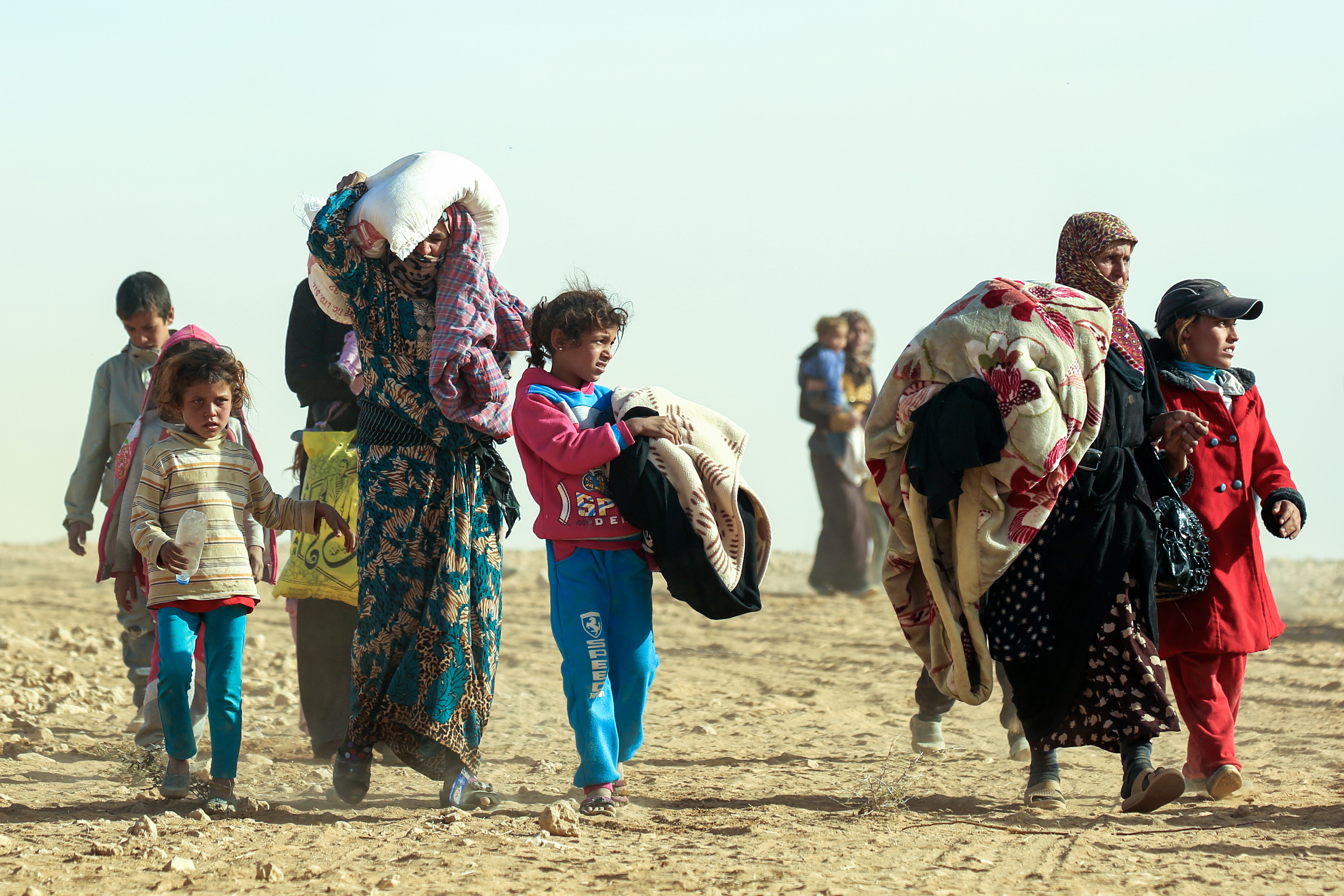 Syria Conflict Refugees
Syrian women and children travel from areas controlled by jihadists of the Islamic State (IS) group, en route to safety in areas held by by Kurdish-Arab Syrian Democratic Forces (SDF) alliance, on November 9, 2016, near the village of Mazraat Khaled, some 40 km away from the Islamic State group's (IS) de-facto capital of Raqa.
DELIL SOULEIMAN/AFP/Getty Images