Kennette Benedict
A Nuclear Policy for All
The legitimacy of American democracy is rooted in political participation. Since the end of World War II, however, participation in national security policymaking by citizens, and even by most elected representatives, is no longer considered legitimate.
Download Full Story (PDF)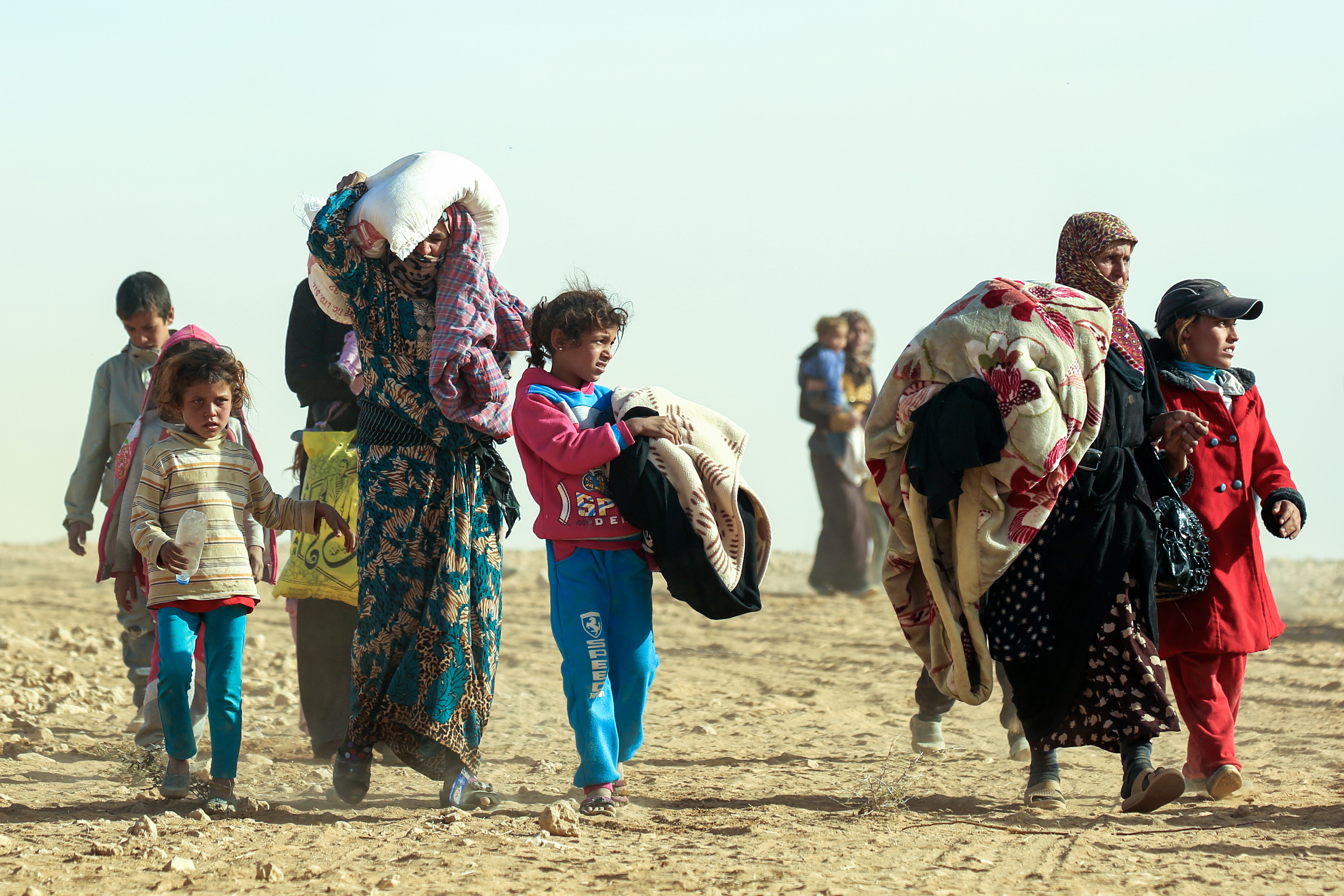 Syria Conflict Refugees
Syrian women and children travel from areas controlled by jihadists of the Islamic State (IS) group, en route to safety in areas held by by Kurdish-Arab Syrian Democratic Forces (SDF) alliance, on November 9, 2016, near the village of Mazraat Khaled, some 40 km away from the Islamic State group's (IS) de-facto capital of Raqa.
DELIL SOULEIMAN/AFP/Getty Images