Benjamin Lessing
When Business Gets Bloody: State Policy and Drug Violence
Which affects drug violence more, economics or policy?
Drug violence in Mexico, the Northern Triangle of Central America, and Brazil often takes the form of armed violence between organized actors—particularly between state forces and cartels and prison-based syndicates. Lessing reviews recent trends and theoretical explanations of such drug violence and finds that the economic aspects of the drug market—demand, supply, and price—seem less related to outbreaks of cartel–state violence than changes in state policy. He shows that the incentives and, ultimately, the actions of drug traffickers are fundamentally shaped by a number of complex factors. These include the legal status of drug consumption, sale, and trafficking; official policies on sentencing, surveillance, and extradition; the institutional structure and capacity of police and other state forces; and operational decisions such as where and when to apply repressive force.
Small Arms Survey 2012: Moving Targets, Cambridge University Press (2012)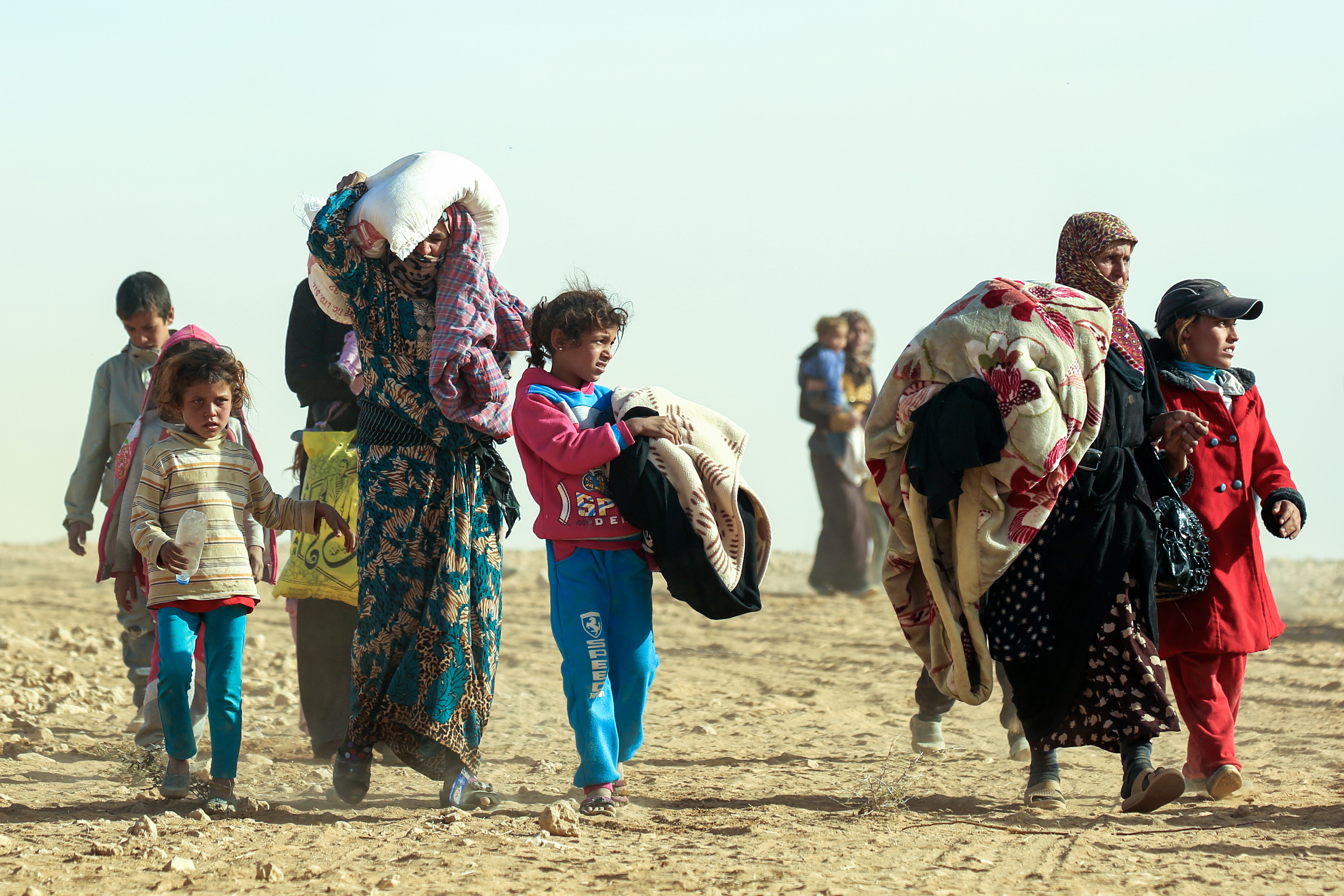 Syria Conflict Refugees
Syrian women and children travel from areas controlled by jihadists of the Islamic State (IS) group, en route to safety in areas held by by Kurdish-Arab Syrian Democratic Forces (SDF) alliance, on November 9, 2016, near the village of Mazraat Khaled, some 40 km away from the Islamic State group's (IS) de-facto capital of Raqa.
DELIL SOULEIMAN/AFP/Getty Images