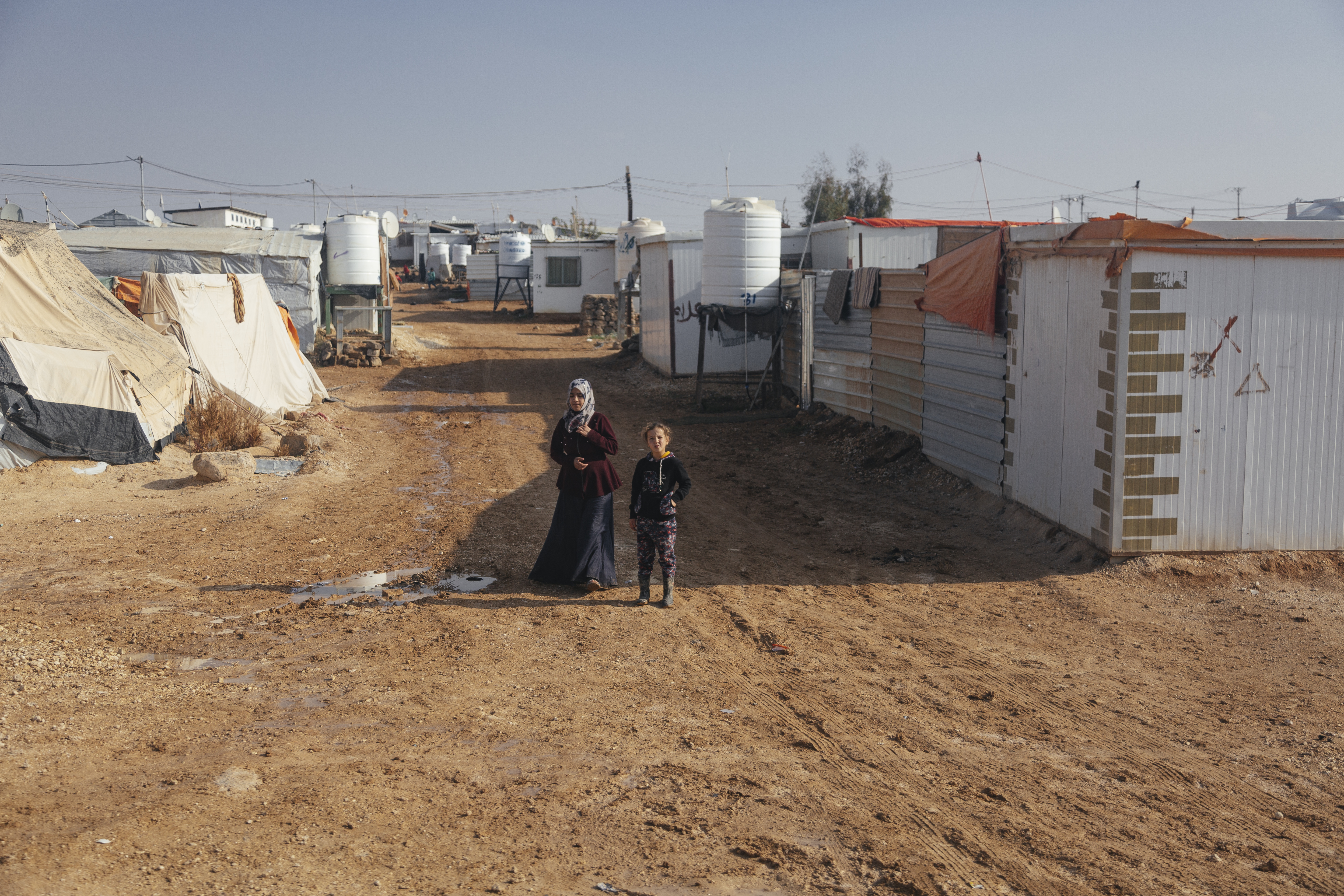 Zaatari Refugee Camp
Harris Public Policy students visited Zaatari refugee camp as part of the 2018 Pearson International Conflict Seminar to Jordan, where they met with Syrian refugees leading NGO programming within the camp.
Ramin Kohanteb/The Pearson Institute
Uniting
Research and Policy
Go Back
Benjamin Lessing
Assistant Professor
UChicago Department of Political Science
Benjamin Lessing studies "criminal conflict"—organized armed violence involving nonstate actors who, unlike revolutionary insurgents, are not trying to topple the state. Whereas civil wars have become less frequent in the last 25 years, criminal conflict has ravaged the three largest countries in Latin America—Mexico, Colombia, and Brazil—and now threatens to overrun Central America and even spill into the United States. His book Making Peace in Drug Wars: Crackdowns and Cartels in Latin America (Cambridge University Press), examines the logics of state-cartel conflicts. He considers how cartels use corruption and lobbying to influence policy outcomes, how crackdowns create incentives for and against such violence, and how and where such conditional policies get implemented. In a new book project, Lessing is exploring the deleterious effects of prison gangs on state authority within and beyond the prison walls.
Together with University of Chicago colleague Paul Staniland, Lessing cofounded and codirects the Program on Political Violence, part of the Chicago Project on Security and Terrorism (CPOST). In 2016, their project "Armed Conflict beyond Insurgency and Counterinsurgency" was awarded a grant from the Minerva Initiative, a research program sponsored by the US Department of Defense that supports studies of importance to US national security policy. They have also joined with University of Chicago sociologist Forrest Stuart in a collaborative project, "The State, Violence, and Social Control in the Contemporary World," supported by the Neubauer Collegium for Culture and Society.
Lessing received an MA in economics and a PhD in political science from the University of California, Berkeley. His dissertation on cartel-state conflict in Colombia, Mexico, and Brazil won the INEGI/UNODC Second International Thesis Contest on Public Security, Victimization, and Justice in Latin America. He completed a postdoctoral fellowship at Stanford University's Center on Democracy, Development, and the Rule of Law and Center for International Security and Cooperation. Lessing also holds a BA in economics and philosophy from Kenyon College.

Baidoa, Somalia
Makeshift, temporary shelter made of plastic and clothing at a refugee center in Baidoa, Somalia.