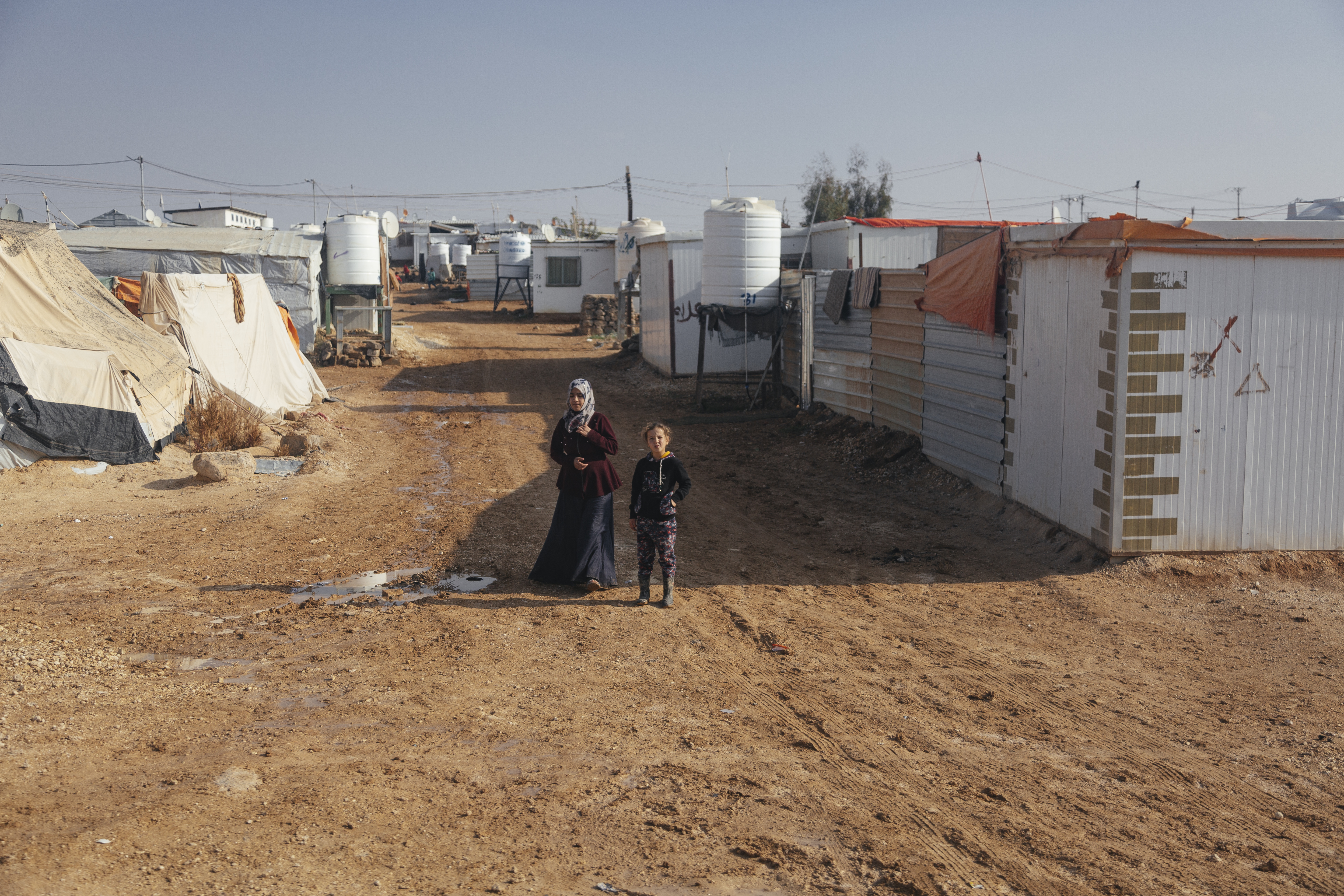 Zaatari Refugee Camp
Harris Public Policy students visited Zaatari refugee camp as part of the 2018 Pearson International Conflict Seminar to Jordan, where they met with Syrian refugees leading NGO programming within the camp.
Ramin Kohanteb/The Pearson Institute
Uniting
Research and Policy
Go Back
Elaine Li
MPP '19
Elaine Li graduated from Georgetown University with a degree in international politics and a certificate in Asian studies. Through a Critical Language Scholarship, Li studied in Qingdao, China, and later continued her language studies at Peking University in Beijing. Following her time at Georgetown, she worked in Shenzhen, China as a consultant with EIC Education, mentoring youths and leading bilingual training for local staff. 
Li has worked for two bureaus of the U.S. Department of State—the Office of Foreign Assistance Resources and the Bureau of Conflict and Stabilization Operations. Her contributions included researching and analyzing trends in Southeast Asia and developing a policy database intended to inform multiyear strategic plans.
At The Pearson Institute, Li focused on understanding how to adapt multiple frameworks and methodologies for conflict prevention in specific societies. At Harris Public Policy, Li worked as a research assistant with the Behavioral Insights and Parenting Lab and contributed to The Economist, where she helped to develop the framework for the Worldwide Educating for the Future Index. The index is focused on gauging how well countries are prepared to educate their children on skills for the future. During summer 2018, Li worked for the USAID Ethiopia Mission, Office of Education and Youth as a Donald M. Payne International Development Fellow, and she later joined the USAID Foreign Service upon graduation in 2019.

Baidoa, Somalia
Makeshift, temporary shelter made of plastic and clothing at a refugee center in Baidoa, Somalia.