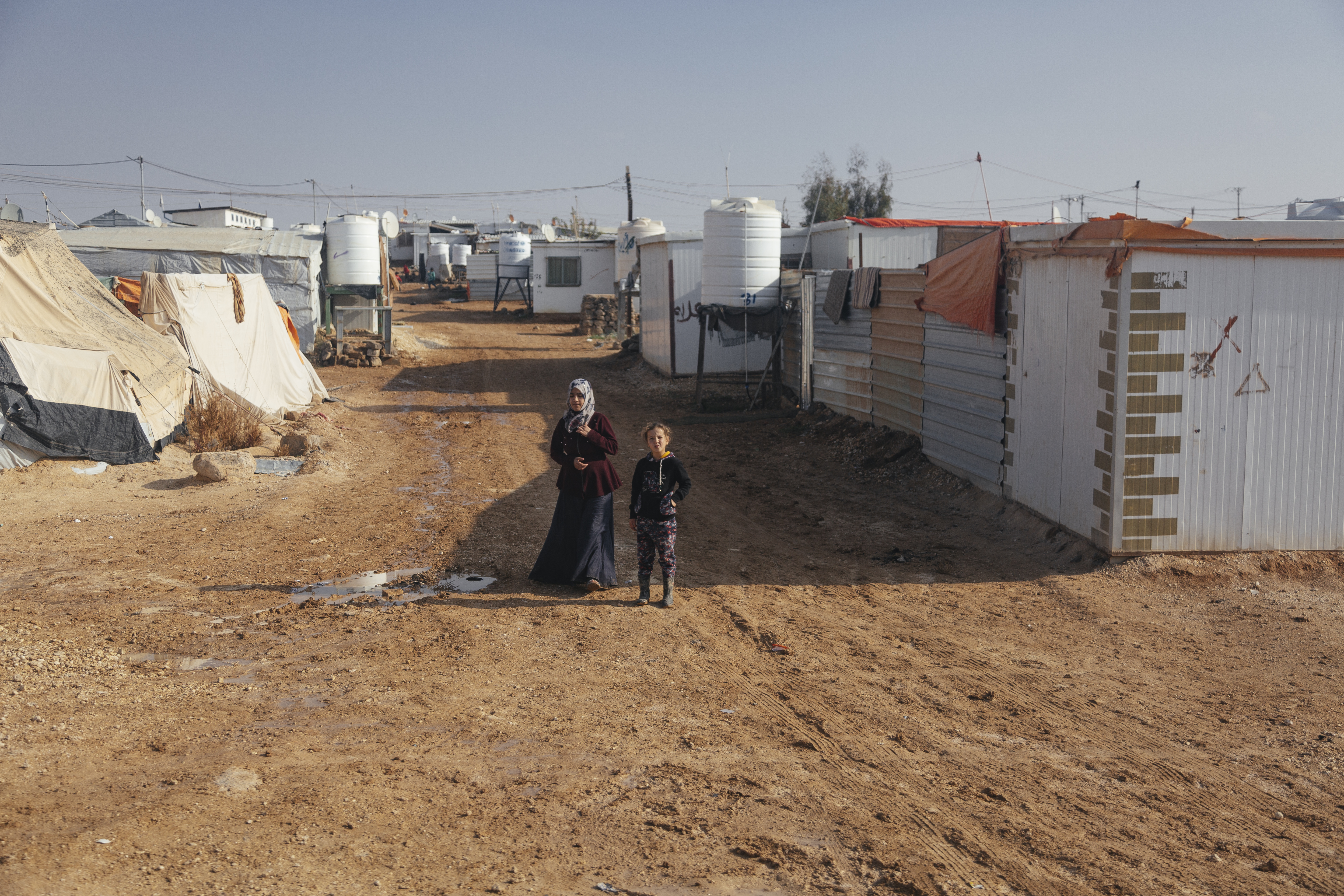 Zaatari Refugee Camp
Harris Public Policy students visited Zaatari refugee camp as part of the 2018 Pearson International Conflict Seminar to Jordan, where they met with Syrian refugees leading NGO programming within the camp.
Ramin Kohanteb/The Pearson Institute
Uniting
Research and Policy
Go Back
Haz Yano
MPP '20
Harris School of Public Policy at the University of Chicago
Haz Yano is currently a Captain serving in the Civil Affairs Branch of the United States Army. He grew up in New York City and felt a strong conviction to serve in the nation's defense following the attacks on September 11, 2001. He earned an undergraduate degree at the United States Military Academy with a double major in comparative politics and foreign area studies, focused on Latin America. During his studies, Yano spent a semester at the Academia Militar das Agulhas Negras in Resende, Brazil, studying and training with officer cadets of the Brazilian Army. He speaks Japanese, Portuguese, and Korean. 
As part of his service, Yano served at the US Embassy in Dhaka, Bangladesh, facilitating the Department of Defense's development of Coastal Crisis Management Centers for the Bangladesh Coast Guard. During this time, he planned and conducted Medical First Responder Seminars through various areas of Bangladesh, helping impart medical first aid skills to the Bangladesh Police. Yano also served at the US Embassy in Kathmandu, Nepal, working with a variety of interagency partners to facilitate numerous joint exercises between the US military and the Nepali Army while also overseeing a team of Civil Affairs Soldiers conducting developmental projects throughout the country. He also planned and coordinated various US-Nepali Security Cooperation activities to enhance the Government of Nepal's ability to react to disasters and crises.
While at Harris, Yano worked as an intern with the United States Marshals Service, helping to revise and update standard operating procedures of the Northern District of Illinois Office. During the summer of 2019, Yano also worked as a Policy Research Assistant with the UChicago Crime and Education Lab. Upon completing the MPP Program, Yano will be assigned for two years as an instructor of American politics in the Social Sciences Department at the United States Military Academy.

Baidoa, Somalia
Makeshift, temporary shelter made of plastic and clothing at a refugee center in Baidoa, Somalia.