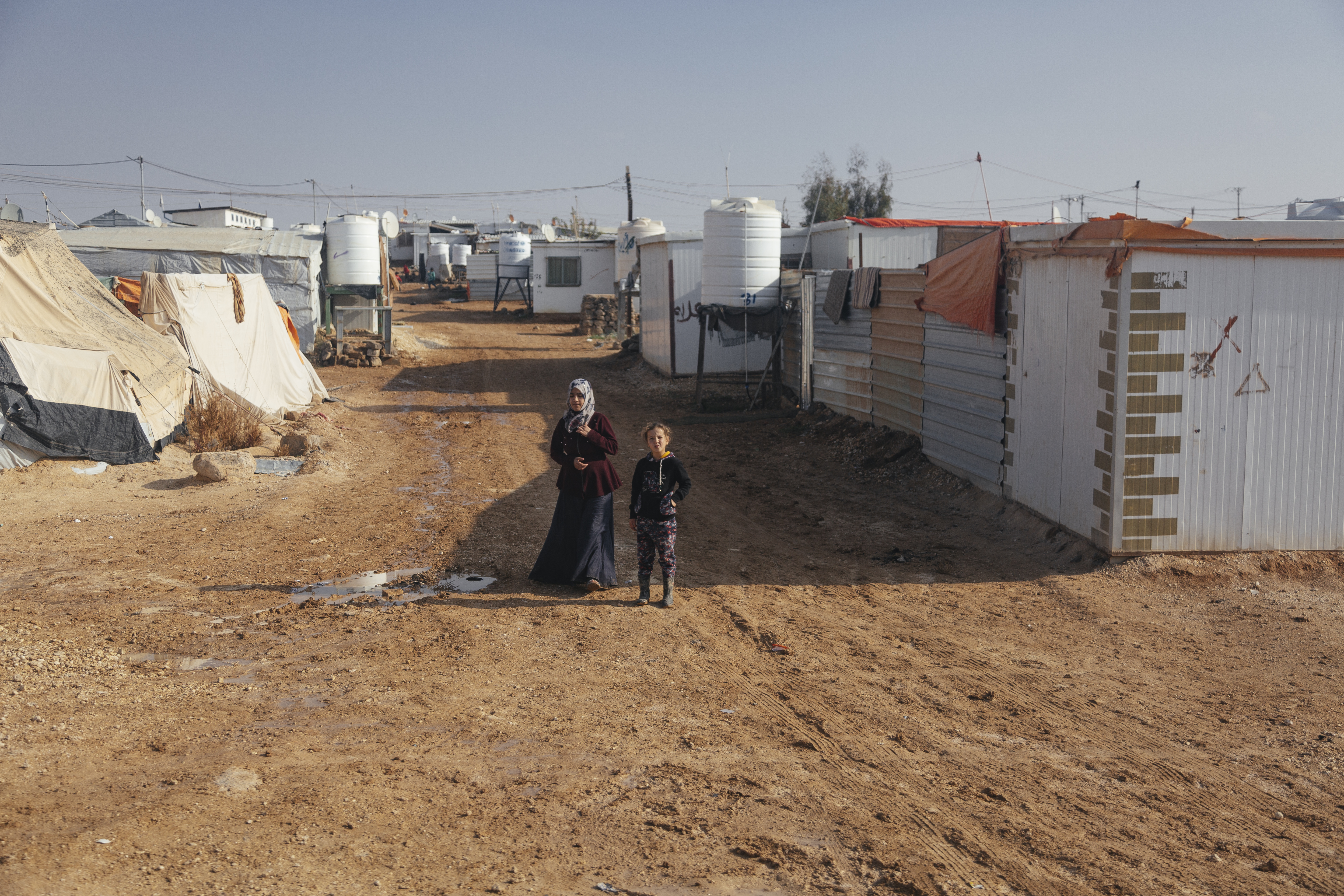 Zaatari Refugee Camp
Harris Public Policy students visited Zaatari refugee camp as part of the 2018 Pearson International Conflict Seminar to Jordan, where they met with Syrian refugees leading NGO programming within the camp.
Ramin Kohanteb/The Pearson Institute
Uniting
Research and Policy
Go Back
Jens Ludwig
The Edwin A. and Betty L. Bergman Distinguished Service Professor
Director, University of Chicago Crime Lab
Jens Ludwig is an economist who works on urban policy challenges related to crime, education, poverty, housing, and health. For the past 15 years, he has been involved in the study of a large-scale social experiment carried out by the US Department of Housing and Urban Development, Moving to Opportunity, which via random lottery offered families in public housing the chance to use a housing voucher to move to less disadvantaged neighborhoods.
In the area of crime, Ludwig has written extensively about gun-violence prevention. In 2008, he helped found the University of Chicago Crime Lab, which partners with government agencies to carry out randomized policy experiments and machine-learning prediction policy projects to learn more about how to reduce the social harms from both crime and the criminal justice system. Crime Lab research has already helped shape policy decisions in Chicago, has been featured in news stories by major media outlets like the New York Times, Washington Post, Wall Street Journal, and NPR; and has led to a $1 million MacArthur Foundation award for creative and effective institutions—the foundation's organizational equivalent of its "genius grant" for individuals.
Ludwig also serves as a nonresident senior fellow in economic studies at the Brookings Institution, research associate of the National Bureau of Economic Research, codirector of the NBER's working group on the economics of crime, and codirector of the new crime initiative at Abdul Latif Jameel Poverty Action Lab (JPAL) at MIT. Prior to joining the University of Chicago faculty, Ludwig was professor of public policy at Georgetown University. He is currently on the editorial board of American Economic Review. In 2012 he was elected vice president of the Association for Public Policy Analysis and Management (APPAM), the professional society for public policy schools. In 2006, he was awarded APPAM's David N. Kershaw Prize for Contributions to Public Policy by Age 40. In 2012 he was elected to the Institute of Medicine of the National Academies of Science.

Baidoa, Somalia
Makeshift, temporary shelter made of plastic and clothing at a refugee center in Baidoa, Somalia.