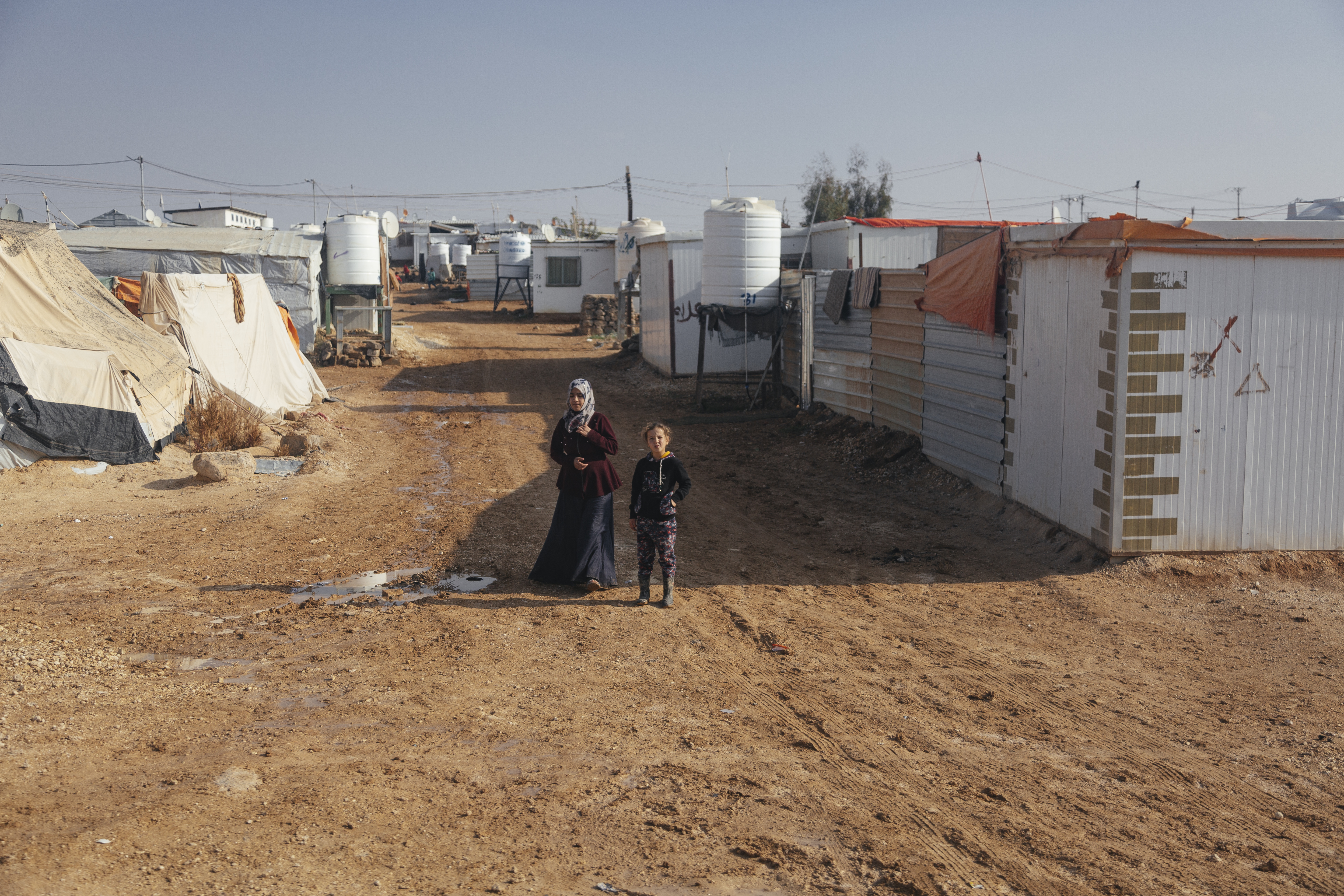 Zaatari Refugee Camp
Harris Public Policy students visited Zaatari refugee camp as part of the 2018 Pearson International Conflict Seminar to Jordan, where they met with Syrian refugees leading NGO programming within the camp.
Ramin Kohanteb/The Pearson Institute
Uniting
Research and Policy
Go Back
Farea Al-Muslimi
Cofounder and Chairman, Sana'a Center
Associate Fellow, Chatham House
Farea Al-Muslimi is chairman and cofounder of Sanaa Center for Strategic Studies. Before joining Chatham House, he worked at both Carnegie Middle East Center and the Middle East Institute in Washington, DC, where his research and work focused on Yemen and Gulf.
Al-Muslimi's writings and analysis on Yemen and the wider region have been published in Foreign Affairs, Foreign Policy, New York Times, The Independent, The Guardian, McClatchy, The National, Al-Hayyat, Assafir, Al-Monitor, and many other publications. In 2013, Foreign Policy named Al-Muslimi in its list of "Top 100 Global Thinkers," and in 2014 The Guardian named Al-Muslimi in its "Top 30 under 30" list of young leaders in digital media around the world.
In August 2016, UN General Secretary appointed Al-Muslimi to the Advisory Group of Experts for Progress Study on Youth, Peace and Security, a study mandated by Security Council resolution 2250 to examine the positive contribution of youth to peace processes and conflict resolution and effective responses at local, national, regional, and international levels.
Al-Muslimi received his Master's degree in public policy and international affairs from American University of Beirut.

Baidoa, Somalia
Makeshift, temporary shelter made of plastic and clothing at a refugee center in Baidoa, Somalia.