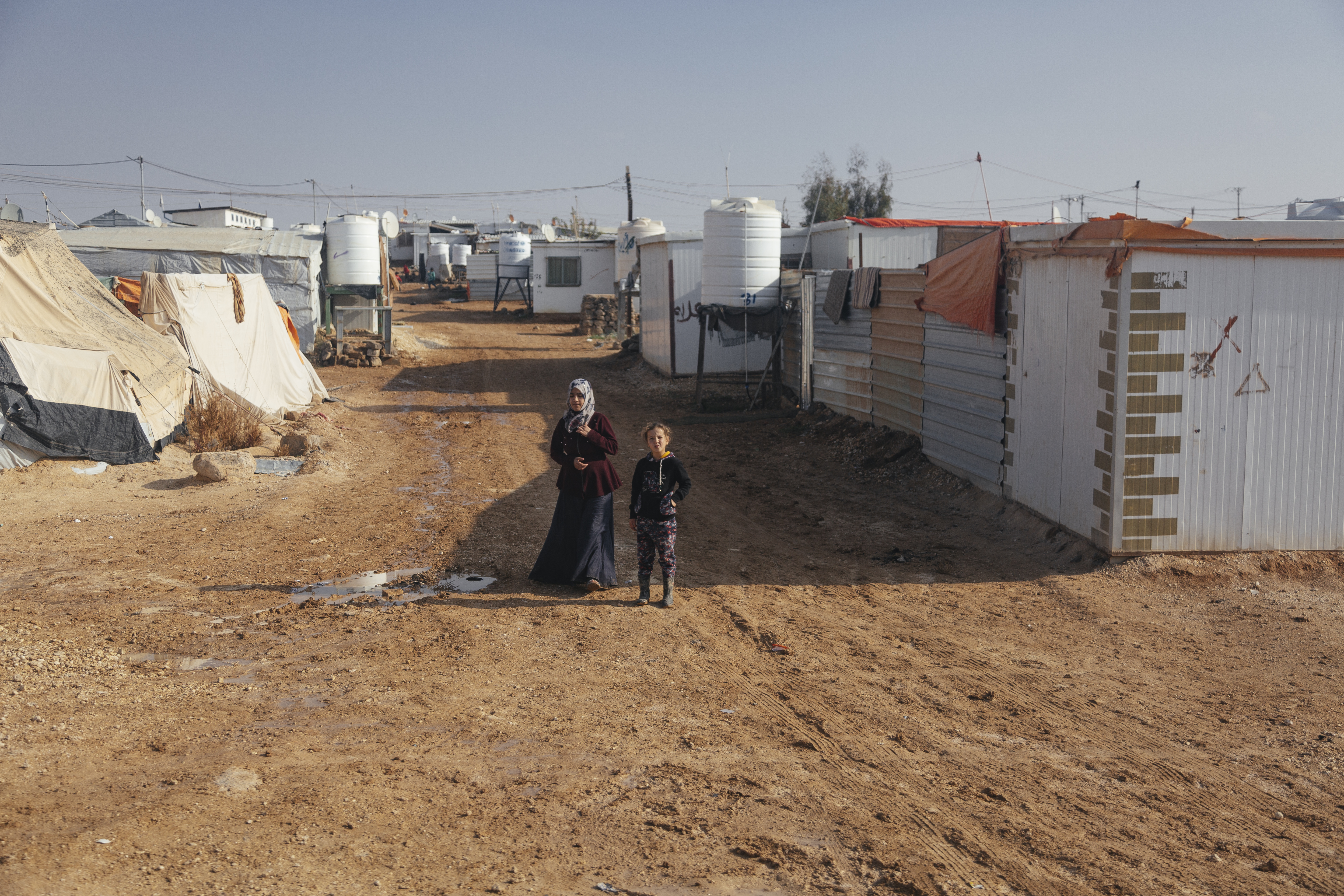 Zaatari Refugee Camp
Harris Public Policy students visited Zaatari refugee camp as part of the 2018 Pearson International Conflict Seminar to Jordan, where they met with Syrian refugees leading NGO programming within the camp.
Ramin Kohanteb/The Pearson Institute
Uniting
Research and Policy
Go Back
Nancy Scola
Senior Technology Reporter
POLITICO
Nancy Scola is a journalist, reporter, writer, moderator, and more. Her work has long focused on understanding and telling compelling stories about how "innovation"—including but not limited to technology—shapes our rules, norms, and institutions, and vice versa.
Based in Washington, DC, she has served as a senior technology reporter at Politico, frequent contributor to Politico Magazine, and staff writer at the Washington Post. She frequently serves as a moderator on tech policy panels and often appears in the media to discuss tech topics. Her work as a magazine writer has appeared in The Atlantic, New York Magazine, the American Prospect, Washingtonian, and elsewhere.
She has served as an adjunct professor in Georgetown University's graduate journalism program, teaching master's degree students how to better understand, navigate, and shape the digital media environment. She began her career working on tech issues in Congress, serving as a professional staff member on the U.S. House of Representatives' Committee on Oversight and Government Reform, and has worked as a tech policy advisor in presidential politics.
She graduated from the George Washington University with a BA in anthropology and Africana studies, and from Boston University with an MA in anthropology. A New Jersey native, Scola lives in Washington, DC's Hill East neighborhood.

Baidoa, Somalia
Makeshift, temporary shelter made of plastic and clothing at a refugee center in Baidoa, Somalia.