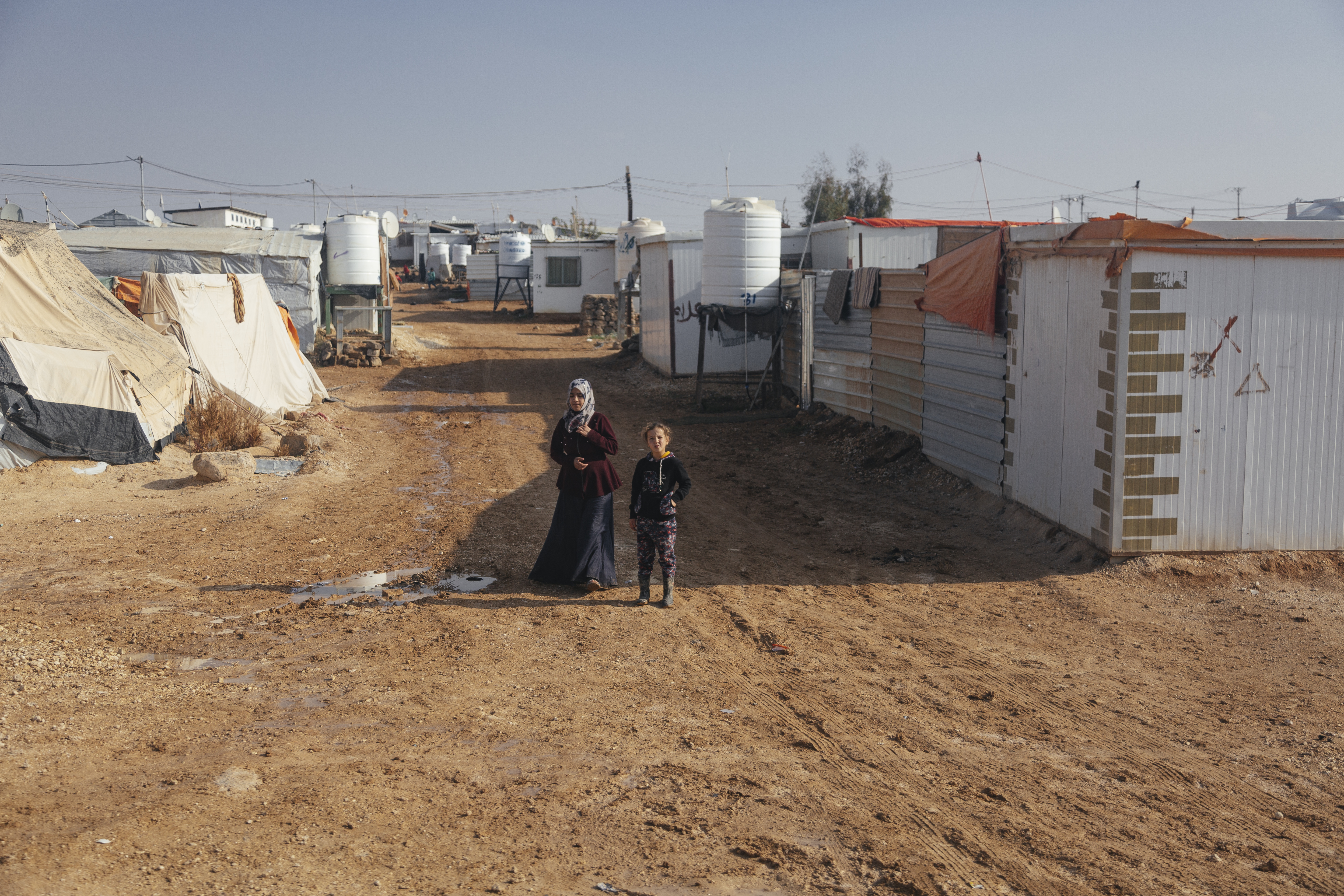 Zaatari Refugee Camp
Harris Public Policy students visited Zaatari refugee camp as part of the 2018 Pearson International Conflict Seminar to Jordan, where they met with Syrian refugees leading NGO programming within the camp.
Ramin Kohanteb/The Pearson Institute
Uniting
Research and Policy
Go Back
Ulrike Franke
Policy Fellow
European Council on Foreign Relations
Ulrike Franke is a policy fellow at the European Council on Foreign Relations (ECFR). Her areas of focus include German and European security and defense, the future of warfare, and the impact of new technologies, such as drones and artificial intelligence.
Franke has published widely on these and other topics in Die Zeit, FAZ, RUSI Whitehall Papers, Comparative Strategy, War on the Rocks, Zeitschrift für Außen- und Sicherheitspolitik, , among others, and regularly appears as commentator in the media. She cohosts the Sicherheitshalber podcast, a German-language podcast on security and defense.
Franke is a policy affiliate at the Governance of AI project at Oxford University's Future of Humanity Institute. She was also part of UN Special Rapporteur on Human Rights and Counterterrorism Ben Emmerson's research team, examining drone use in counterterrorism contexts. She previously worked as a part-time research assistant at the International Institute of Strategic Studies (IISS) in London.
She holds a PhD in International Relations from the University of Oxford. In her PhD thesis, she studied the use of drones by Western armed forces. She also holds a BA from Sciences Po Paris and a double summa cum laude MA degree from Sciences Po Paris (Affaires internationales/Sécurité internationale) and the University of St. Gallen (International Affairs and Governance).

Baidoa, Somalia
Makeshift, temporary shelter made of plastic and clothing at a refugee center in Baidoa, Somalia.