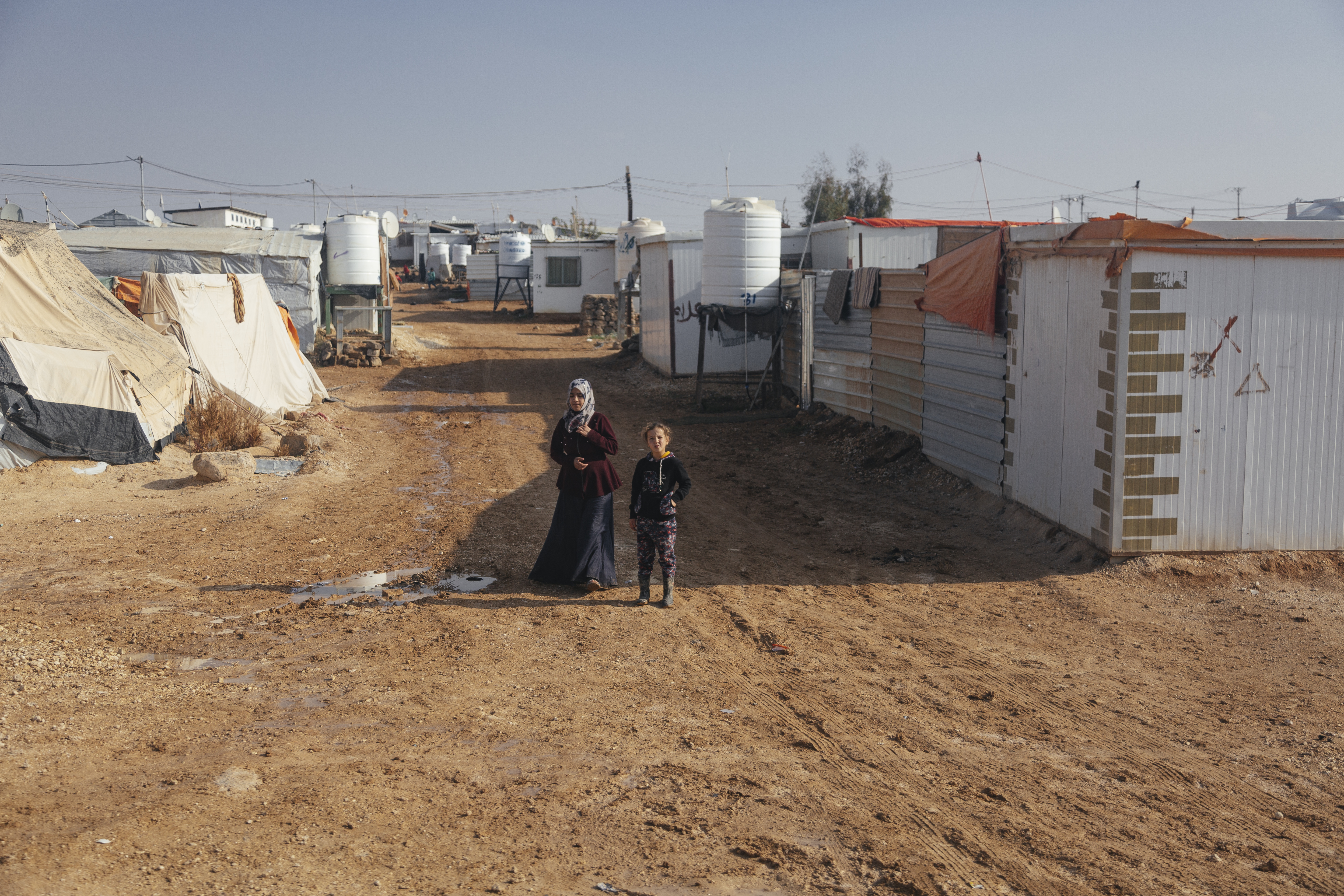 Zaatari Refugee Camp
Harris Public Policy students visited Zaatari refugee camp as part of the 2018 Pearson International Conflict Seminar to Jordan, where they met with Syrian refugees leading NGO programming within the camp.
Ramin Kohanteb/The Pearson Institute
Uniting
Research and Policy
Go Back
Jesse Driscoll
Associate Professor of Political Science
University of California San Diego
Jesse Driscoll is Associate Professor of Political Science and serves as chair of the Global Leadership Institute at the School of Global Policy and Strategy at UC San Diego. He is an area specialist in Central Asia, the Caucasus, and the Russian-speaking world.
His first book, Warlords and Coalition Politics in Post-Soviet States, (2015) is published in the Cambridge Studies on Comparative Politics series. The book maps the processes by which well-functioning domestic hierarchies emerged after relatively short periods of anarchic violence in Georgia and Tajikistan. Driscoll argues that when a state has failed, and promises by the nearby great power (in this case, Russia) to provide security guarantees are not credible, policy-makers would do well consider state-building as a complex coalition formation process by local violence entrepreneurs (warlords). 
Driscoll has a secondary interest in political behavior, observer effects in social inquiry, and the ongoing task of cultivating ethical best practices for responsible data collection from active conflict zones. He leverages new technologies and experimental techniques to track public opinion by populations that reside in violent places, including in Somalia, Ukraine, and Georgia. He is the author of the forthcoming book Doing Global Fieldwork: A Social Scientist's Guide to Mixed-Methods Research Far from Home (2021), and the coauthor of a forthcoming book about contemporary Ukraine.

Baidoa, Somalia
Makeshift, temporary shelter made of plastic and clothing at a refugee center in Baidoa, Somalia.