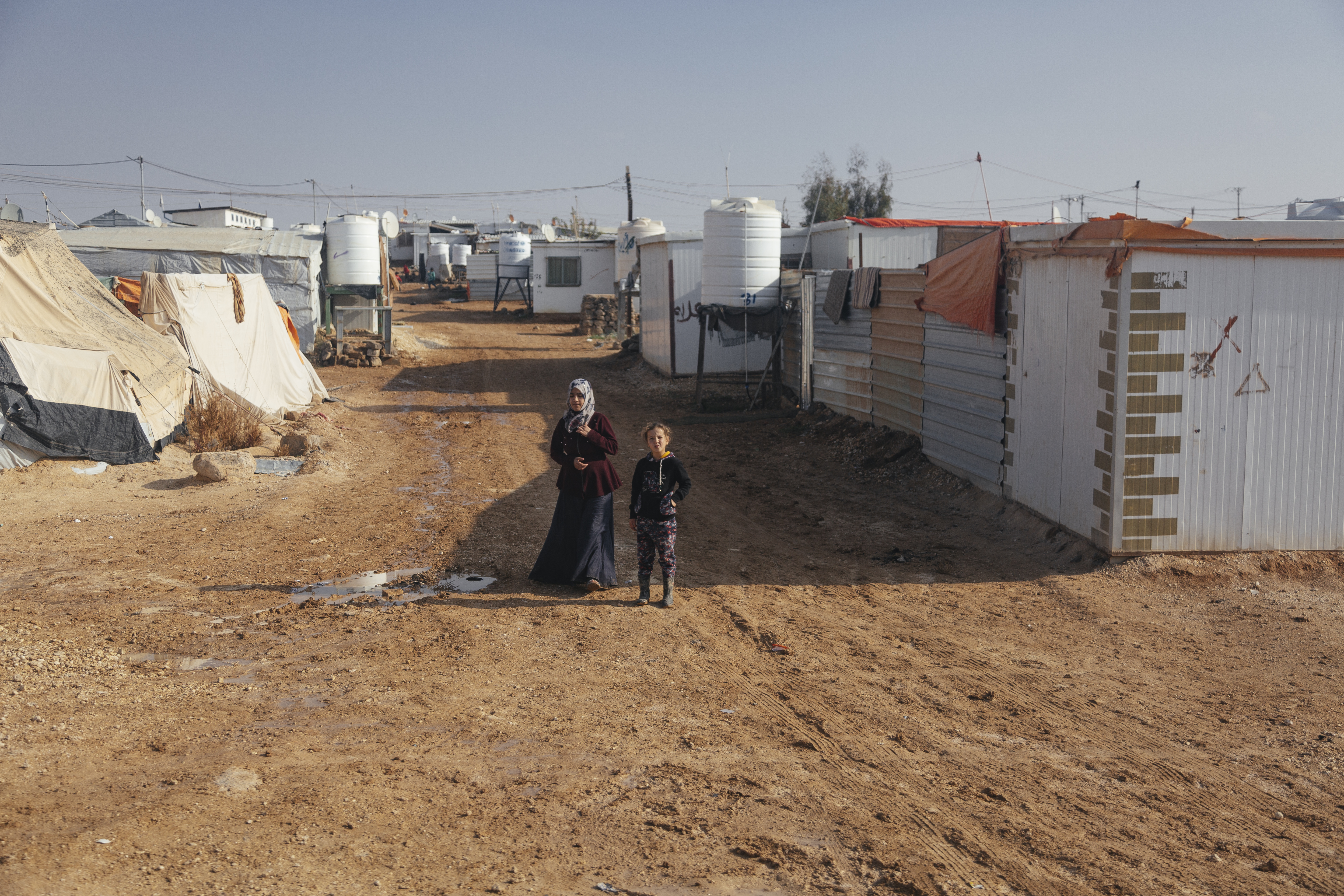 Zaatari Refugee Camp
Harris Public Policy students visited Zaatari refugee camp as part of the 2018 Pearson International Conflict Seminar to Jordan, where they met with Syrian refugees leading NGO programming within the camp.
Ramin Kohanteb/The Pearson Institute
Uniting
Research and Policy
Go Back
Shelby Jamerson
Program Coordinator
The Pearson Institute
Shelby Jamerson joined The Pearson Institute in 2019.
Jamerson previously worked in Washington, DC, at Americans for Democracy and Human Rights in Bahrain (ADHRB), where she helped write reports on Saudi Arabia's justice system and Bahrain's implementation of human rights reforms. She also interned at the Atlantic Council's Rafik Hariri Center for the Middle East, where she supported research on US foreign assistance to Egypt and Jordan. Jamerson received an MA in national security and foreign policy from American University's School of International Service in 2017, with a focus on US-Middle East relations. Prior to pursuing a graduate degree, she worked as a resident advisor for CET Academic Programs in Irbid, Jordan. Jamerson received a BA in international relations from American University in 2013.
As program coordinator, she is responsible for providing administrative and project support for the Institute.

Baidoa, Somalia
Makeshift, temporary shelter made of plastic and clothing at a refugee center in Baidoa, Somalia.