Understanding Global Conflict
The Pearson Institute galvanizes scholars and researchers across disciplines to study the origins, dynamics, and implications of global conflict.
Author
Title
Year

Sort descending

Region
Wright, Austin L.
Economic Shocks and Rebel Tactics
2016
Latin America
Bautista, Maria Angélica
Pushing Back: The Heterogeneous Effects of State-led Repression
2016
Latin America
Wright, Austin L.
Civilian Abuse and Wartime Informing
2017
Central Asia
Fetzer, Thiemo
Terror and Tourism: The Economic Consequences of Media Coverage
2019
Middle East
Fergusson, Leopoldo
Facebook Causes Protests
2019
Global
Blattman, Christopher
Eat Widely, Vote Wisely? Lessons from a Campaign Against Vote Buying in Uganda
2019
Uganda
Malani, Anup
Prevalence of COVID-19 in Rural Versus Urban Areas in a Low-Income Country- Findings from a State-Wide Study in Karnataka, India
2020
South Asia
Malani, Anup
Prevalence of SARS-CoV-2 among workers returning to Bihar gives snapshot of COVID across India
2020
South Asia
Malani, Anup
Adaptive Control of COVID-19 Outbreaks in India: Local, Gradual, and Trigger-Based Exit Paths from Lockdown
2021
South Asia
Sánchez de la Sierra, Raúl
The Forging of a Rebel
2021
Africa
Sánchez de la Sierra, Raúl
On the Ends of the State: Stationary Bandits and the Time Horizon in Eastern Congo
2021
Africa
Henn, Soeren
The Legacies of Atrocities and Who Fights
2021
Europe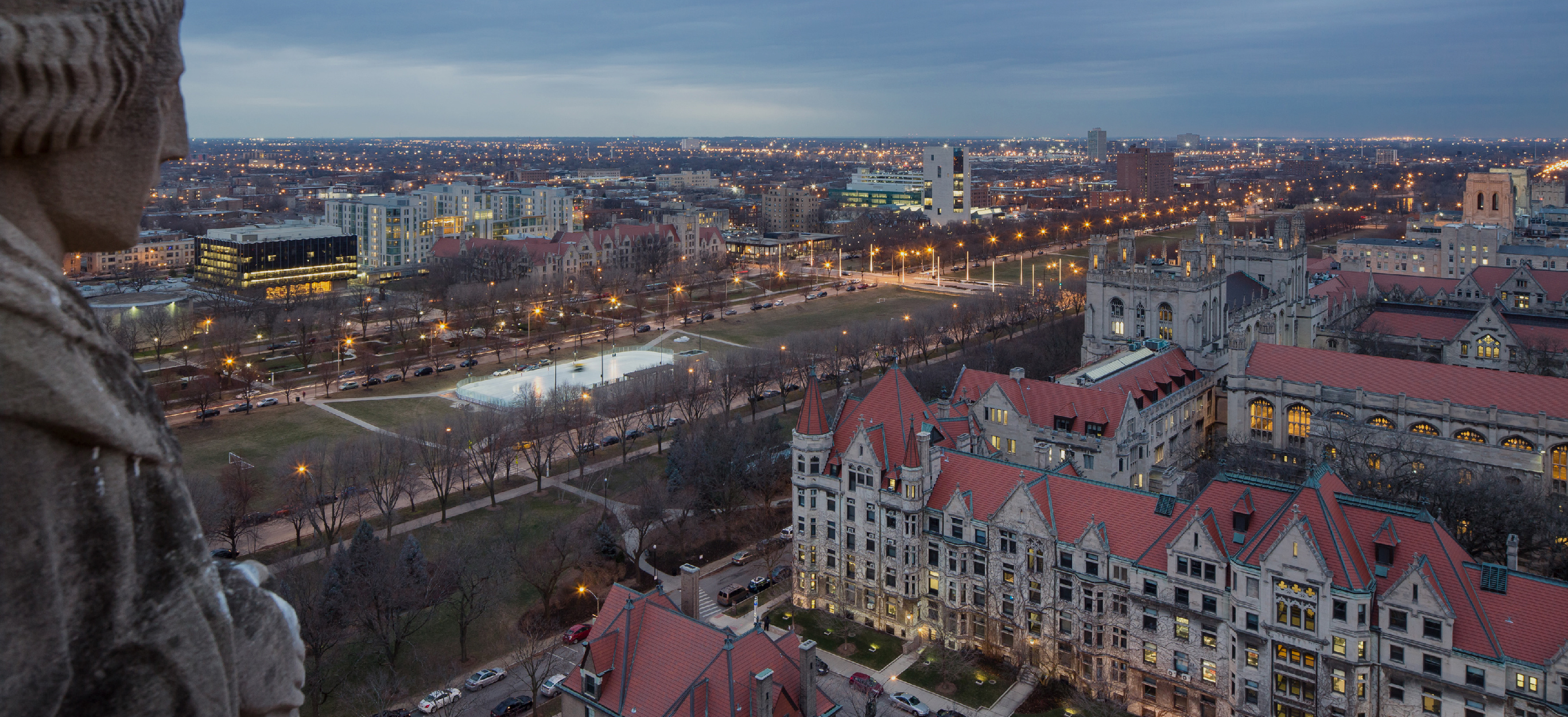 The University of Chicago
The Pearson Institute is located on the University of Chicago campus in the Hyde Park neighborhood of Chicago, IL.