Understanding Global Conflict
The Pearson Institute galvanizes scholars and researchers across disciplines to study the origins, dynamics, and implications of global conflict, meeting the increased demand for evidence-based insights that can help shape public policy. The following articles represent a diverse sample of research conducted by faculty, faculty affiliates, and associates of The Pearson Institute.
Author
Title
Year

Sort descending

Region
Myerson, Roger
Force and Restraint in Strategic Deterrence: A Game-Theorist's Perspective
2007
Global
Myerson, Roger
The autocrat's credibility problem and foundations of the constitutional state
2008
Global
Chishti, Maliha
Gender and the Development Battlefield in Afghanistan: Nation Builders vs. Nation Betrayers
2010
Southern Asia
Annan, Jeannie
Civil War, Reintegration, and Gender in Northern Uganda
2011
East Africa
Chishti, Maliha
Transnational Feminism and the Women's Rights Agenda in Afghanistan
2011
Southern Asia
Ginsburg, Tom
An Economic Interpretation of the Pashtunwali
2011
Southern Asia
Bursztyn, Leonardo
The Schooling Decision: Family Preferences, Intergenerational Conflict, and Moral Hazard in the Brazilian Favelas
2012
South America
Staniland, Paul
States, Insurgents, and Wartime Political Orders
2012
Southern Asia
Lessing, Benjamin
When Business Gets Bloody: State Policy and Drug Violence
2012
Central America, South America, North America
Annan, Jeannie
Controlled Trial of Psychotherapy for Congolese Survivors of Sexual Violence
2013
Africa
Poast, Paul
Can Issue Linkage Improve Treaty Credibility? Buffer State Alliances as a "Hard Case"
2013
Global
Staniland, Paul
Kashmir since 2003: Counterinsurgency and the Paradox of "Normalcy"
2013
Southern Asia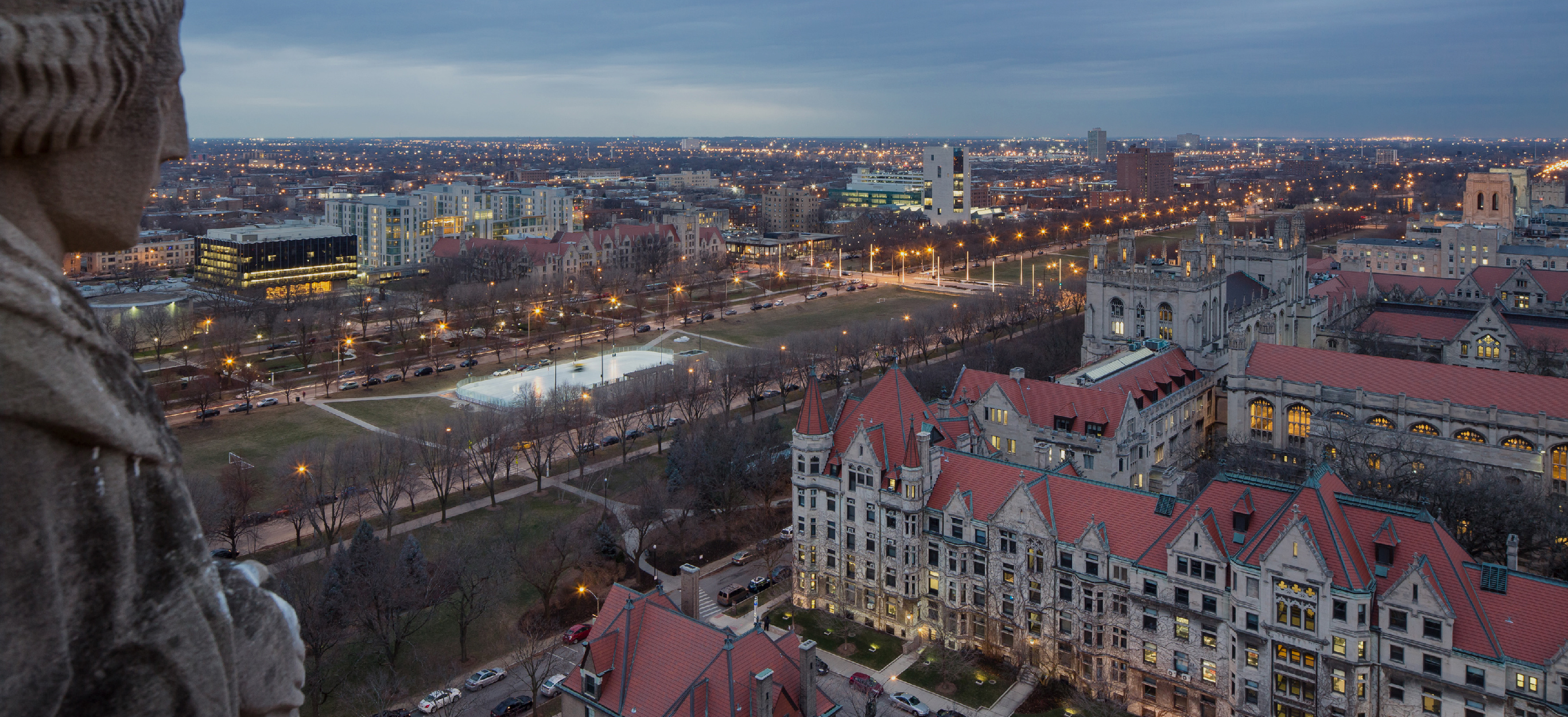 The University of Chicago
The Pearson Institute is located on the University of Chicago campus in the Hyde Park neighborhood of Chicago, IL.