Understanding Global Conflict
The Pearson Institute galvanizes scholars and researchers across disciplines to study the origins, dynamics, and implications of global conflict.
Author
Title

Sort descending

Year
Region
Dube, Oeindrila
A Cognitive View of Policing
2023
United States
Malani, Anup
Adaptive Control of COVID-19 Outbreaks in India: Local, Gradual, and Trigger-Based Exit Paths from Lockdown
2021
South Asia
Martinez, Luis
Bourbon Reforms and State Capacity in the Spanish Empire
2023
The Americas
Wright, Austin L.
Civilian Abuse and Wartime Informing
2017
Central Asia
Blattman, Christopher
Civilian alternatives to policing: Evidence from Medellín's community problem-solving intervention Operación Convivencia
2023
Latin America
Fergusson, Leopoldo
Constitutions and Order: A Theory and Comparative Evidence from Colombia and the United States
2023
The Americas
Martinez, Luis
Dictatorship, Higher Education and Social Mobility
2021
Latin America
Bautista, Maria Angélica
Dictatorship, Higher Education and Social Mobility
2023
Latin America
Blattman, Christopher
Eat Widely, Vote Wisely? Lessons from a Campaign Against Vote Buying in Uganda
2019
Uganda
Wright, Austin L.
Economic Shocks and Rebel Tactics
2016
Latin America
Malani, Anup
Explaining the Income and Consumption Effects of COVID in India
2021
South Asia
Fergusson, Leopoldo
Facebook Causes Protests
2019
Global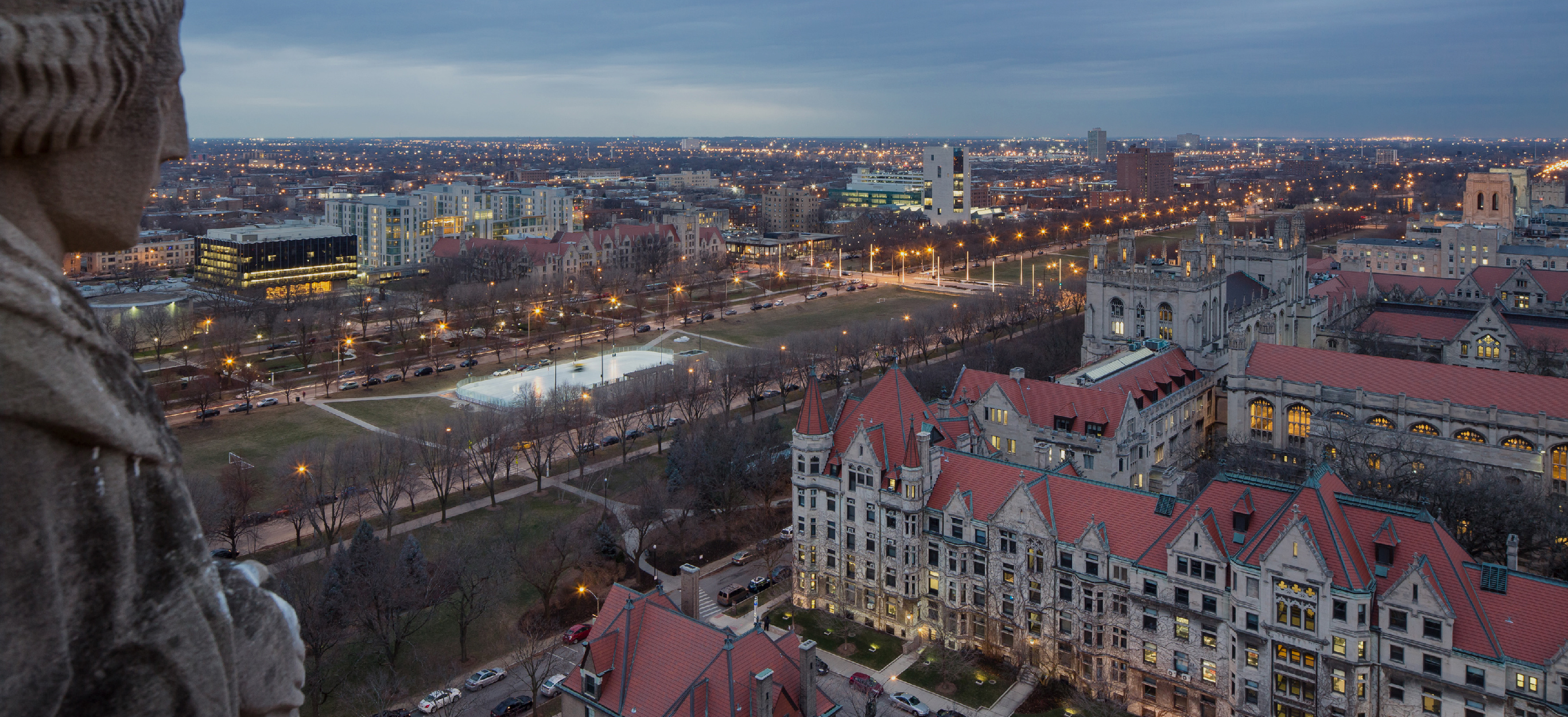 The University of Chicago
The Pearson Institute is located on the University of Chicago campus in the Hyde Park neighborhood of Chicago, IL.