An Intellectual
Destination
The Pearson Institute
The University of Chicago
The University of Chicago campus is located in Hyde Park, a neighborhood seven miles south of the downtown Chicago business district (the Loop), and can be reached easily by car, public transportation, and taxi or shuttle.
1307 East 60th Street
Chicago, IL 60637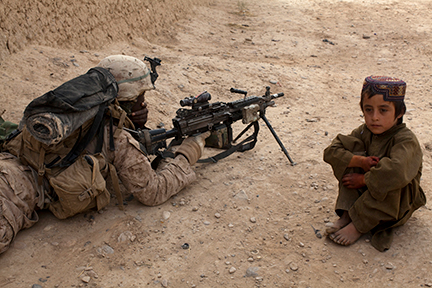 A child sits with a US marine.
HELMAND PROVINCE, AFGHANISTAN – JULY 2010: A child sits as a US marine from 3-6, Lima Company secures a meeting in a village in northern Marjah.
PANOS PICTURES / Adam Dean