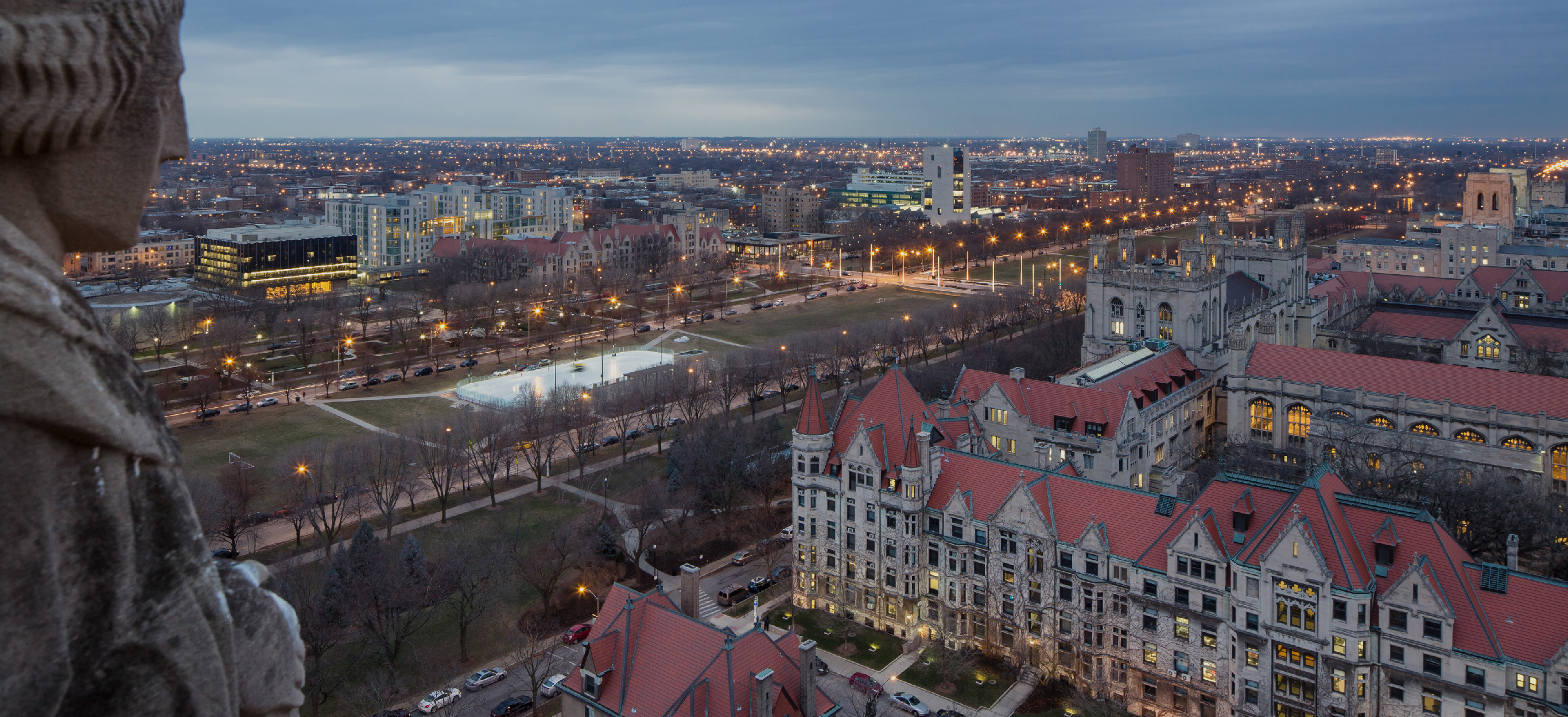 The University of Chicago
The Pearson Institute is located on the University of Chicago's campus in the Hyde Park neighborhood of Chicago, IL.
An Intellectual
Destination
The Pearson Institute
The University of Chicago
The University of Chicago campus is located in Hyde Park, a neighborhood seven miles south of the downtown Chicago business district (the Loop), and can be reached easily by car, public transportation, and taxi or shuttle.
1307 East 60th Street
Chicago, IL 60637
The Pearson Institute is located on the University of Chicago campus in Hyde Park, a thriving and diverse neighborhood along Lake Michigan on Chicago's Mid–South Side. This location—outside the beltway and away from the two coasts—enables The Pearson Institute to take a fresh and objective approach to conflict study.
The Pearson Institute and The Pearson Global Forum are located in the Keller Center, the new home of Harris Public Policy, located at 1307 E. 60th St., overlooking the historic Midway Plaisance. The facility, which originally opened in 1962, was designed by Edward Durrell Stone, the architect who created landmarks like the Kennedy Center in Washington, DC, Radio City Music Hall in New York City, and the Aon Center in Chicago. The adaptive reuse of the facility, designed by Farr Associates, a leader in sustainable architecture, allows room for substantial growth in The Pearson Institute's faculty and student enrollment.
Operations
The endowment created through a $100 million gift from the Thomas L. Pearson and The Pearson Family Members Foundation, a US-based private philanthropy fund and foundation, is managed by the University of Chicago.