Now is the time
to end human
suffering caused
by violent conflicts.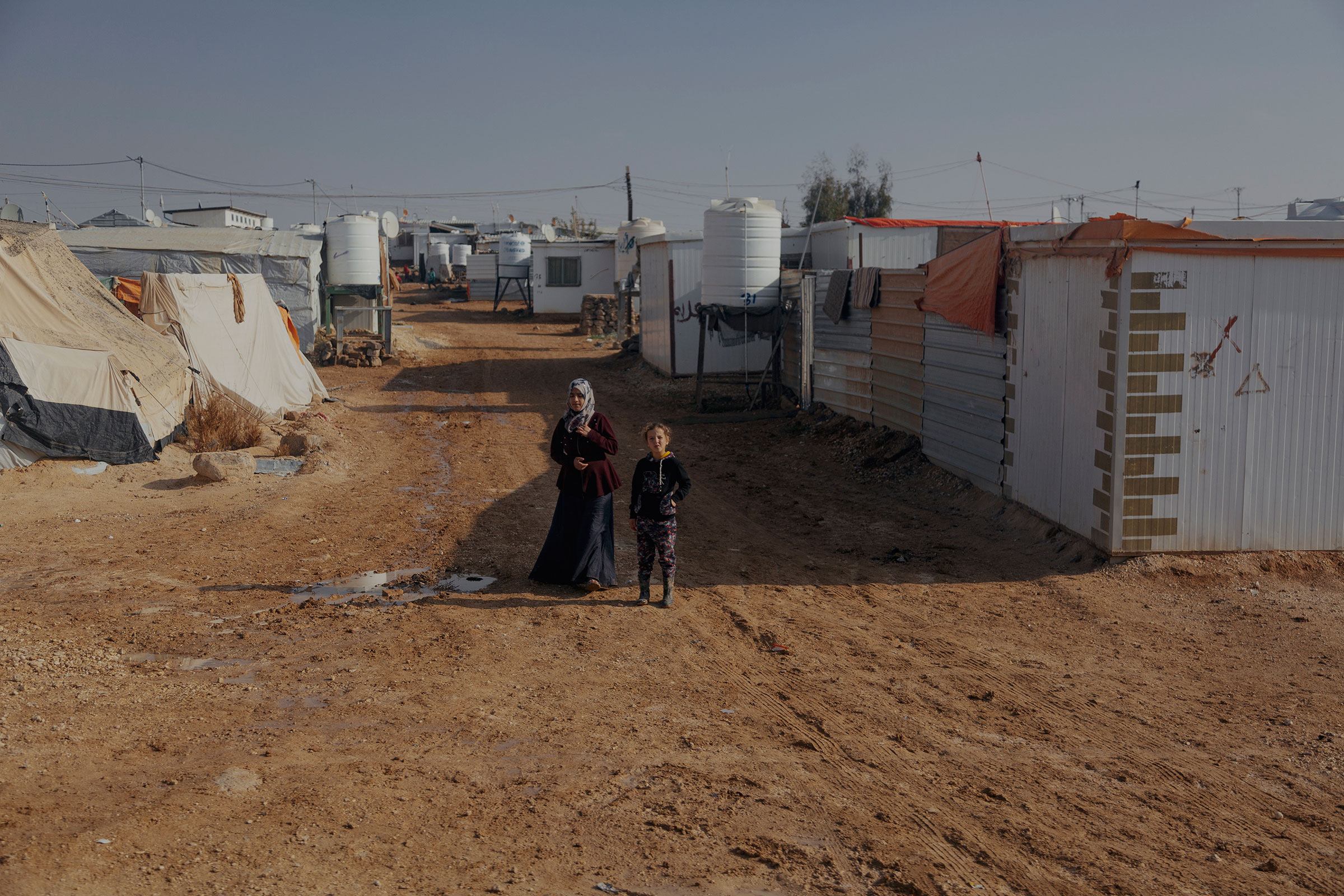 Zaatari Refugee Camp
Harris Public Policy students visited Zaatari refugee camp as part of the 2018 Pearson International Conflict Seminar to Jordan, where they met with Syrian refugees leading NGO programming within the camp.
Violent conflict constitutes the defining foreign policy challenge of our time.

At The Pearson Institute for the Study and Resolution of Global Conflicts and The Pearson Global Forum, we are examining societies and people fractured by conflict. We are asking empirically relevant questions. We are employing rigorous research methodologies. And by collaborating with partners and policymakers, we can inform public policy. Our goal is simple but ambitious: to reduce human suffering and create a world more at peace.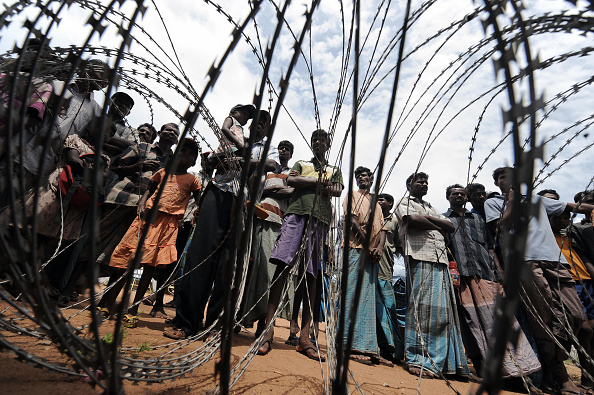 Internally displaced Sri Lankan people wait behind barbed wire
Internally displaced Sri Lankan people wait behind barbed wire during a visit by United Nations Secretary-General Ban Ki-moon at Menik Farm refugee camp in Cheddikulam on May 23, 2009. UN Secretary-General Ban Ki-moon came face-to-face May 23 with the despair of Sri Lanka's war-hit civilians as he toured the nation's biggest refugee complex, home to 200,000 displaced by fighting. Just days after Colombo declared victory over Tamil Tiger, he toured the sprawling Menik Farm camp, 250 kilometers (155 miles) north of Colombo, which was jammed with civilians who had fled the war zone.
Joe Klamar/AFP/Getty Images
Global Impact
A new peak of 82 active non-state conflicts was recorded in 2017 and fatalities have increased concurrently.
Uppsala Conflict Data Program
Economic Impact
Conflicts drive 80% of all humanitarian needs and reduce gross domestic product (GDP) growth by two percentage points per year, on average.
The World Bank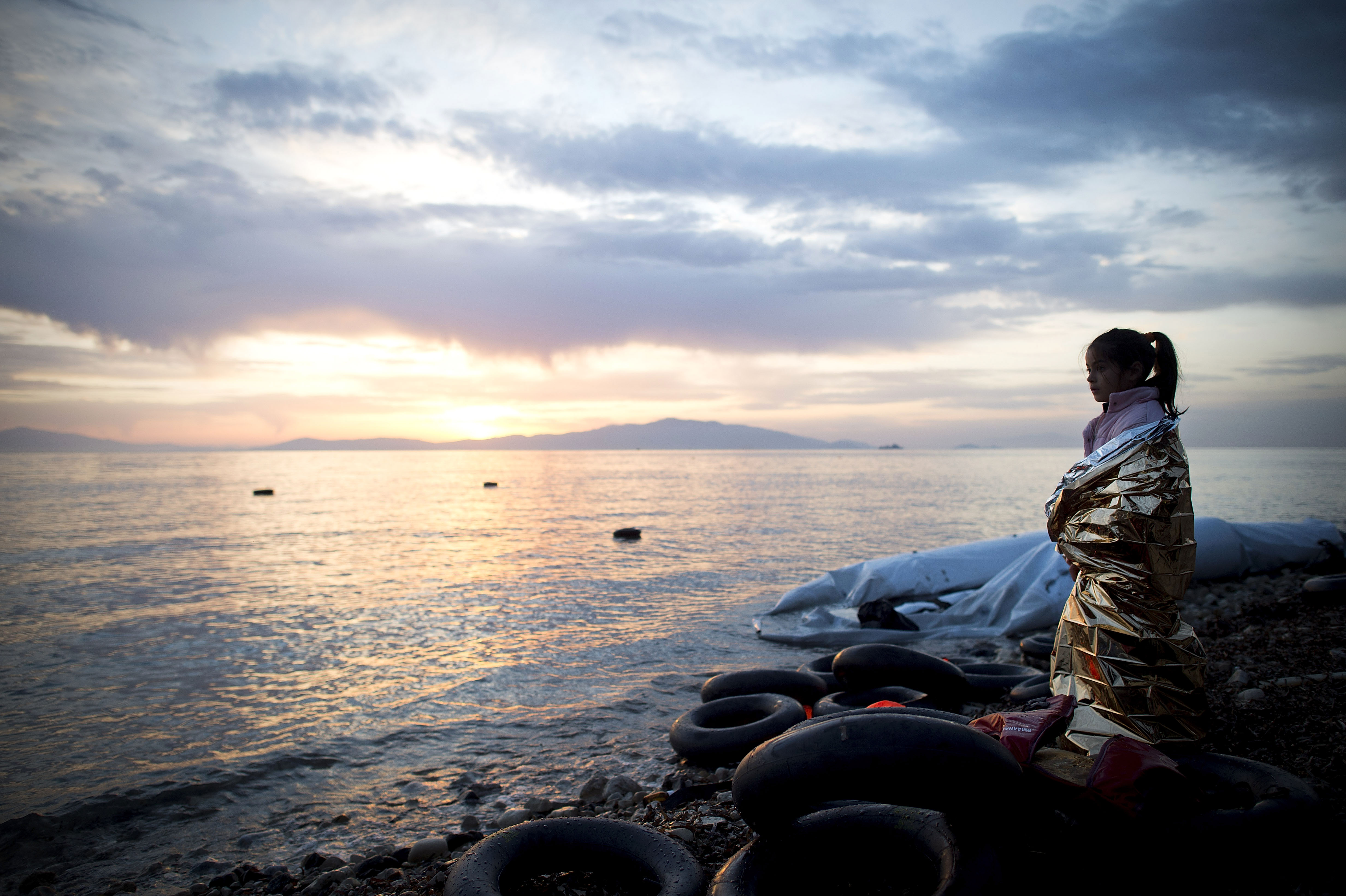 Greek island of Lesbos on the frontline of the migrant crisis
Mytelene, Greece: A small Syrian girl looks on during sunrise after arriving on an inflatable boat with other refugees, crossing the sea from Turkey to Lesbos, some 5 kilometres south of the capital of the Island, Mytelene on March 9, 2016 in Mytelene, Greece. During the night six inflatable baots reached the beaches of Lesbos. Joined Forces of the Standing NATO (North Atlantic Treaty Organisation) Maritime Group 2, including German Navy supply vessel "Bonn" have arrived at the coast of the greek Island of Lesbos today in order to patrol between the coast of Turkey and Greece. Turkey has announced today to take back illegal migrants from Syria and to exchange those with legal migrants.
Alexander Koerner/Getty Images
Social Impact
During this decade, the number of civilian deaths in violent conflicts has doubled.
Stockholm International Peace Research Institute (SIPRI)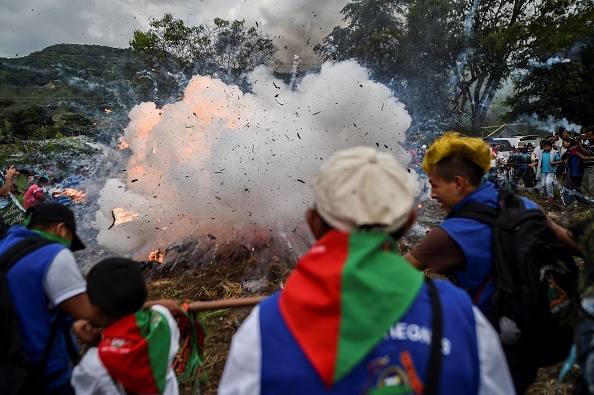 Colombia indigenous conflict
Indigenous people of the Nasa ethnic group destroy weapons, uniforms and explosives seized from ELN guerrillas, on July 6, 2018, in Corinto, Cauca department, Colombia. Colombian indigenous people tried two National Liberation Army (ELN) guerrillas captured Wednesday in rural Caloto, Cauca department, and sentenced them to 37 lashes and eight years of prison.
Luis Robayo/AFP/Getty Images
We invite you to join with us as we work to reduce human suffering and inform policies that help create a world more at peace.
About
---
Read about The Pearson Institute's mission, history, and leadership.
Learn More
Education
---
Explore degree options and The Pearson Institute curriculum.
Explore Now
Research
---
Learn about our approach to evidence-based research.
Start Reading