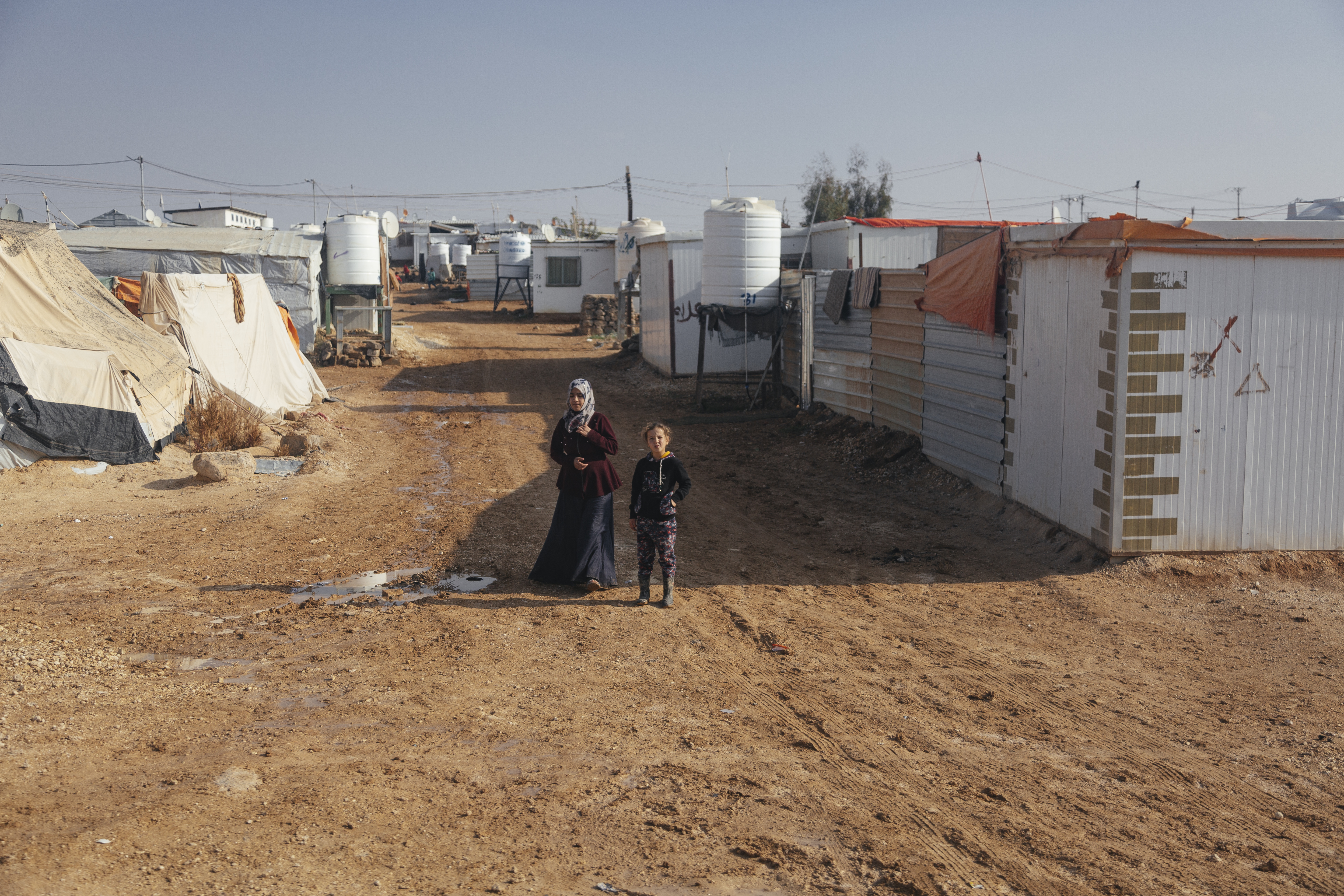 Zaatari Refugee Camp
Harris Public Policy students visited Zaatari refugee camp as part of the 2018 Pearson International Conflict Seminar to Jordan, where they met with Syrian refugees leading NGO programming within the camp.
Ramin Kohanteb/The Pearson Institute
Uniting
Research and Policy
Go Back
Hafsah Lak
Pearson Fellow Alum, MPP '17
Hafsah Lak grew up in Pakistan as the daughter of a civil government officer focused on public policy. She embarked on a similar path after college, joining the chief minister's Special Monitoring Unit (Law and Order) in Punjab, Pakistan, where she codrafted the Punjab Protection of Women Against Violence Act of 2016 and Punjab Women Protection Authority Ordinance 2017.

This legislation created a first-of-its-kind Violence Against Women Center. These centers integrate police, prosecution, forensics, medical treatment, and mental health, and posttrauma rehabilitation services under one roof to help deliver justice to survivors of gender-based violence and to create a deterrence for such crimes. At The Pearson Institute, Lak continued to support implementation of this system across the province. South Asia's first Violence Against Women Center opened on March 25, 2017.

Lak graduated from the Lahore University of Management Sciences, where she studied economics and political science, and became interested in working in global security. At Harris Public Policy, she pursued this career by studying data evaluation, security strategy, and international human rights. She worked in the office of Senator Dick Durbin, where she assisted his Chicago office in calling for stronger regulations to protect children against lead poisoning. As part of the University of Chicago Law School's International Human Rights Law Clinic, she is currently working on a research project in collaboration with the Office of the High Commissioner for Human Rights (United Nations) to study past, current, and planned preventing or countering of violent extremism programs, with a focus on their effect on women and minority groups.

Lak attended the Clinton Global Forum University Conference, where she was one of a select few of 1,200 students to be acknowledged for her work on stage. Her strategy for providing care and protection to women who have survived violence in Pakistan was highlighted in the Clinton Global Initiative's "No Ceilings" report.

Baidoa, Somalia
Makeshift, temporary shelter made of plastic and clothing at a refugee center in Baidoa, Somalia.