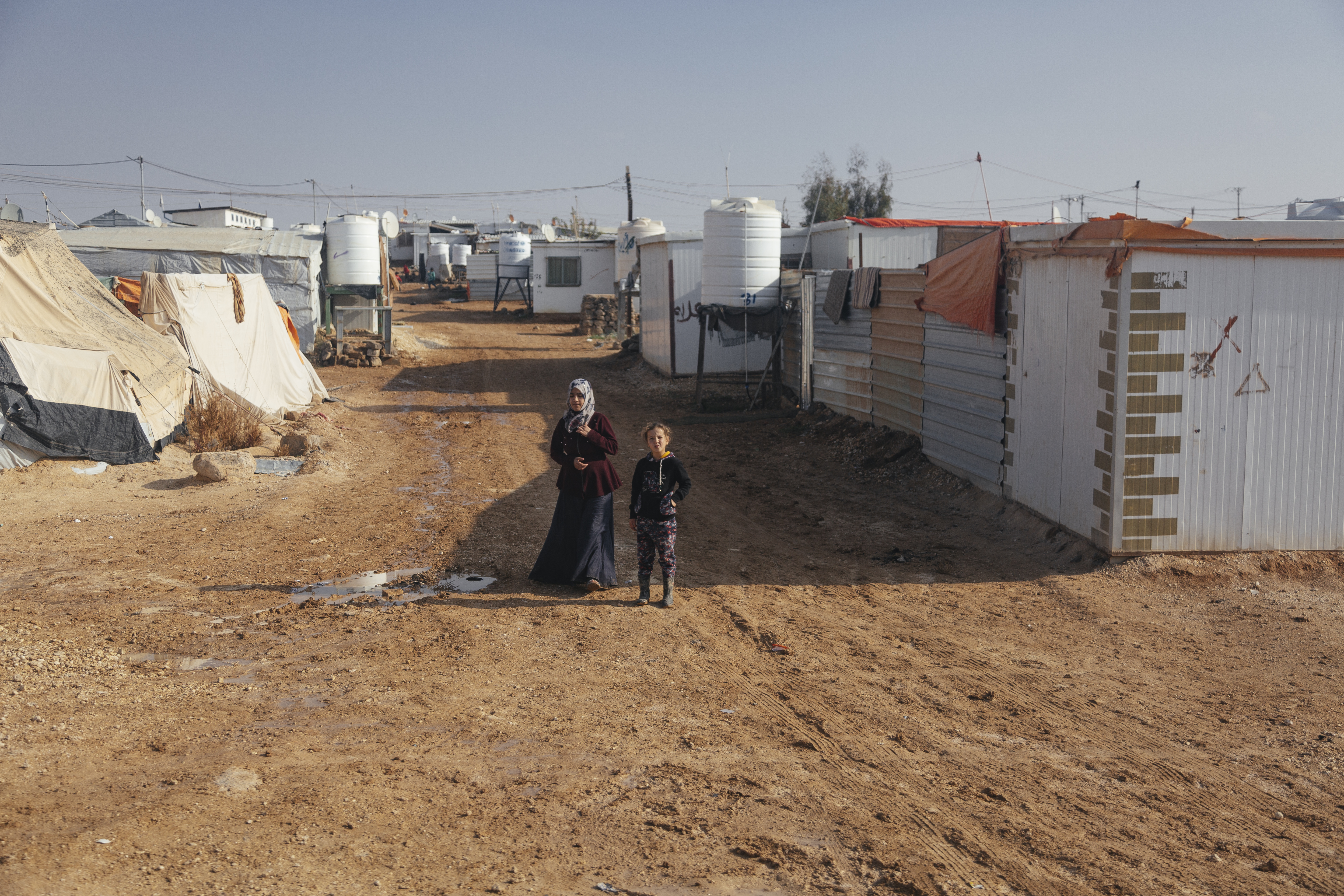 Zaatari Refugee Camp
Harris Public Policy students visited Zaatari refugee camp as part of the 2018 Pearson International Conflict Seminar to Jordan, where they met with Syrian refugees leading NGO programming within the camp.
Ramin Kohanteb/The Pearson Institute
Uniting
Research and Policy
Go Back
James Robinson


Institute Director, The Pearson Institute
Reverend Dr. Richard L. Pearson Professor of Global Conflict Studies and University Professor, Harris School of Public Policy at the University of Chicago
As institute director, James Robinson is guiding The Pearson Institute's research agenda, engaging the international academic and practitioner community through The Pearson Global Forum, and setting the curriculum for the next generation of leaders and scholars.
A prominent political scientist and economist, Robinson has conducted influential research in the field of political and economic development and the factors that are the root causes of conflict. His work explores the underlying relationship between poverty and the institutions of a society and how institutions emerge out of political conflicts.
Drawing insights from game theory and global history, he employs rigorous statistical analysis and case studies to identify the political foundations of economic development and growth. His work has deepened the understanding of political institutions throughout the world.
Robinson has a particular interest in Latin America and Sub-Saharan Africa. He is widely recognized as the co-author of Why Nations Fail: The Origins of Power, Prosperity, and Poverty, with Daron Acemoglu, the Elizabeth and James Killian Professor of Economics at MIT. Translated into 32 languages since its publication in 2012, the book offers a unique historic exploration of why some countries have flourished economically while others have fallen into poverty. He has also written and coauthored numerous books and articles, including the acclaimed Economic Origins of Dictatorship and Democracy (also with Acemoglu).
Currently an academic advisor to the World Bank's 2017 World Development Report on Governance, Robinson served on the board of the Global Development Network from January 2009 to December 2011, and on the Swedish Development Policy Council, a committee advising the Swedish Foreign Minister on Sweden's international development policy, from 2007 to 2010.

Baidoa, Somalia
Makeshift, temporary shelter made of plastic and clothing at a refugee center in Baidoa, Somalia.