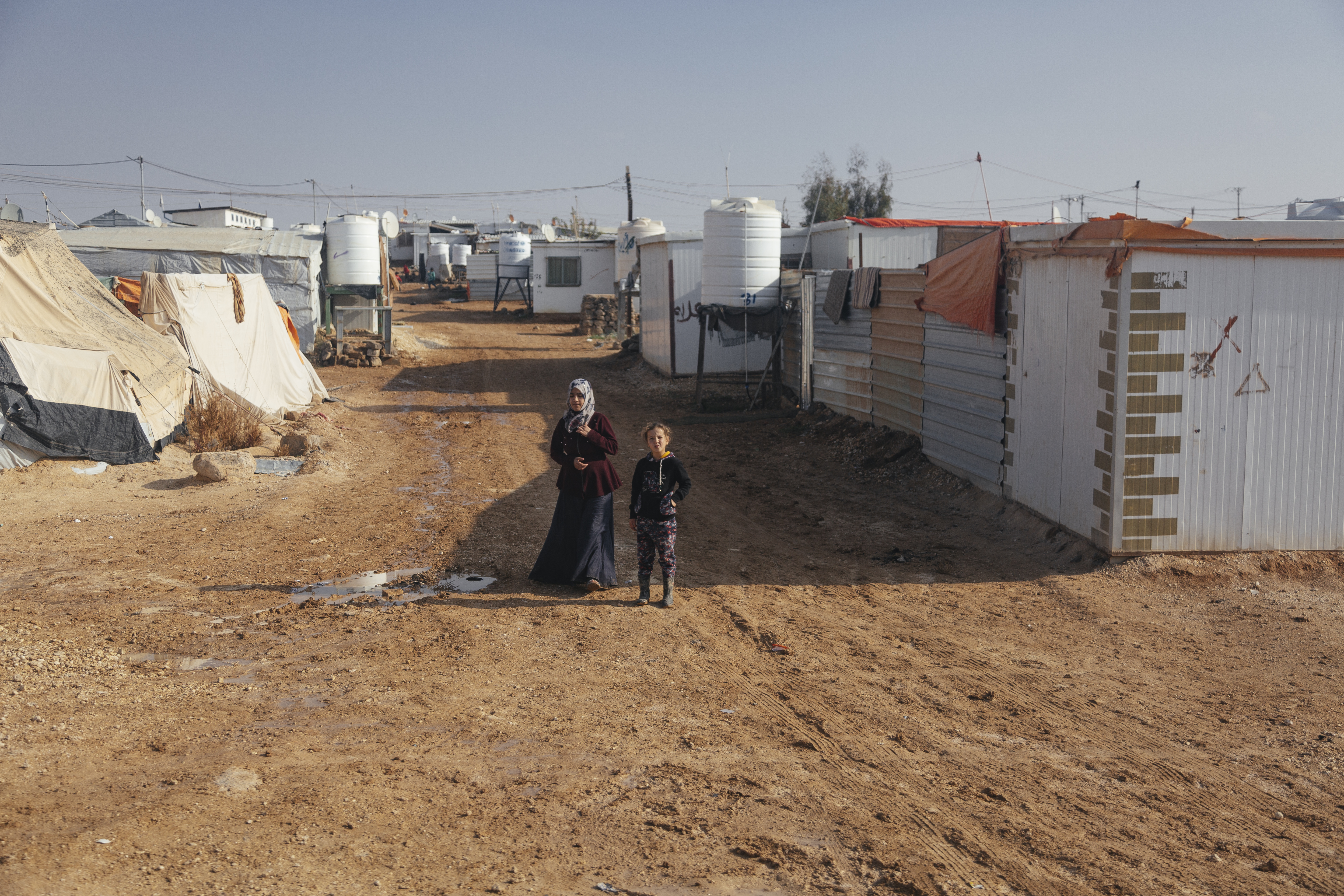 Zaatari Refugee Camp
Harris Public Policy students visited Zaatari refugee camp as part of the 2018 Pearson International Conflict Seminar to Jordan, where they met with Syrian refugees leading NGO programming within the camp.
Ramin Kohanteb/The Pearson Institute
Uniting
Research and Policy
Go Back
Kara Ross Camarena
Postdoctoral Scholar
Harris School of Public Policy at the University of Chicago
Kara Ross Camarena is a Postdoctoral Researcher at Harris Public Policy and an associate of The Pearson Institute. She studies the political economy of migration and conflict with a particular interest in implications for international aid and development. Her dissertation focused on international aid policy for refugees and asylum seekers in sub-Saharan Africa. Kara's ongoing research includes an examination of violence and refugee flight from Burundi and, with Nils Hagerdal, a study on the return of displaced Christians in Lebanon. 
Kara has field experience in Tanzania, Kenya, and Australia. She has worked on and led consulting teams for international, government, and private sector organizations, contributing expertise on migration, development, and program evaluation. 
Kara received her PhD from Harvard University. She has both her master of public policy degree and bachelor's degree from the University of Chicago. Prior to pursuing graduate studies, she worked in the nonprofit sector in the United States and as a Peace Corps Volunteer in Tanzania. 

Baidoa, Somalia
Makeshift, temporary shelter made of plastic and clothing at a refugee center in Baidoa, Somalia.