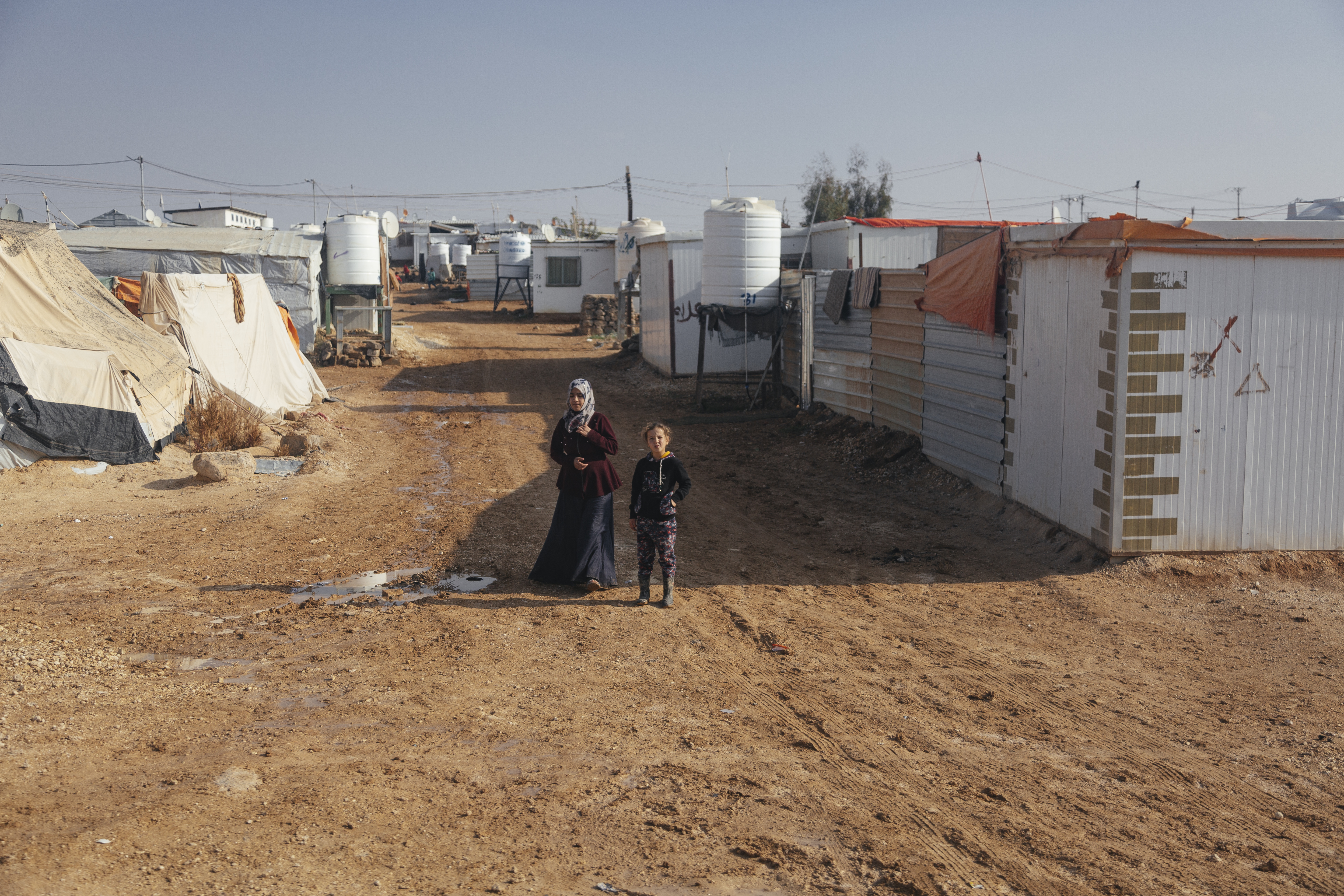 Zaatari Refugee Camp
Harris Public Policy students visited Zaatari refugee camp as part of the 2018 Pearson International Conflict Seminar to Jordan, where they met with Syrian refugees leading NGO programming within the camp.
Ramin Kohanteb/The Pearson Institute
Uniting
Research and Policy
Go Back
Santiago Hoyos
MPP Candidate
Santiago Hoyos was born and raised in Bogotá, Colombia. While earning his undergraduate degree in political science from Universidad de los Andes, he became interested in exploring the root causes of Colombia's armed conflict.
After graduating, Hoyos joined the Ministry of Public Affairs Office of the Inspector General, where he worked for five years in the Victims and Demobilized Office as well as the Peace and Victims Office. As a public servant, Hoyos coordinated official policy reports for Congress regarding the implementation of the Victims Law, taking depositions of hundreds of victims from different regions in Colombia and overlooking the victims' reparation process. He also visited conflict-affected regions in Colombia, where he engaged with victims, local leaders and governors in order to evaluate the policy-making process around the Victims Law. Finally, Hoyos worked with a team that negotiated the provisions between the ethnic communities and national government around the Framework Implementation Plan, an essential document in the peace process between former FARC guerrillas and Colombia's government.
As a Pearson Fellow and Harris student, Hoyos hopes to acquire the rigorous quantitative tools that are required to generate data-driven and innovative solutions so that victims' complex realities can be addressed in a more effective way in the future. He is currently a research intern with Upland Advisors.

Baidoa, Somalia
Makeshift, temporary shelter made of plastic and clothing at a refugee center in Baidoa, Somalia.