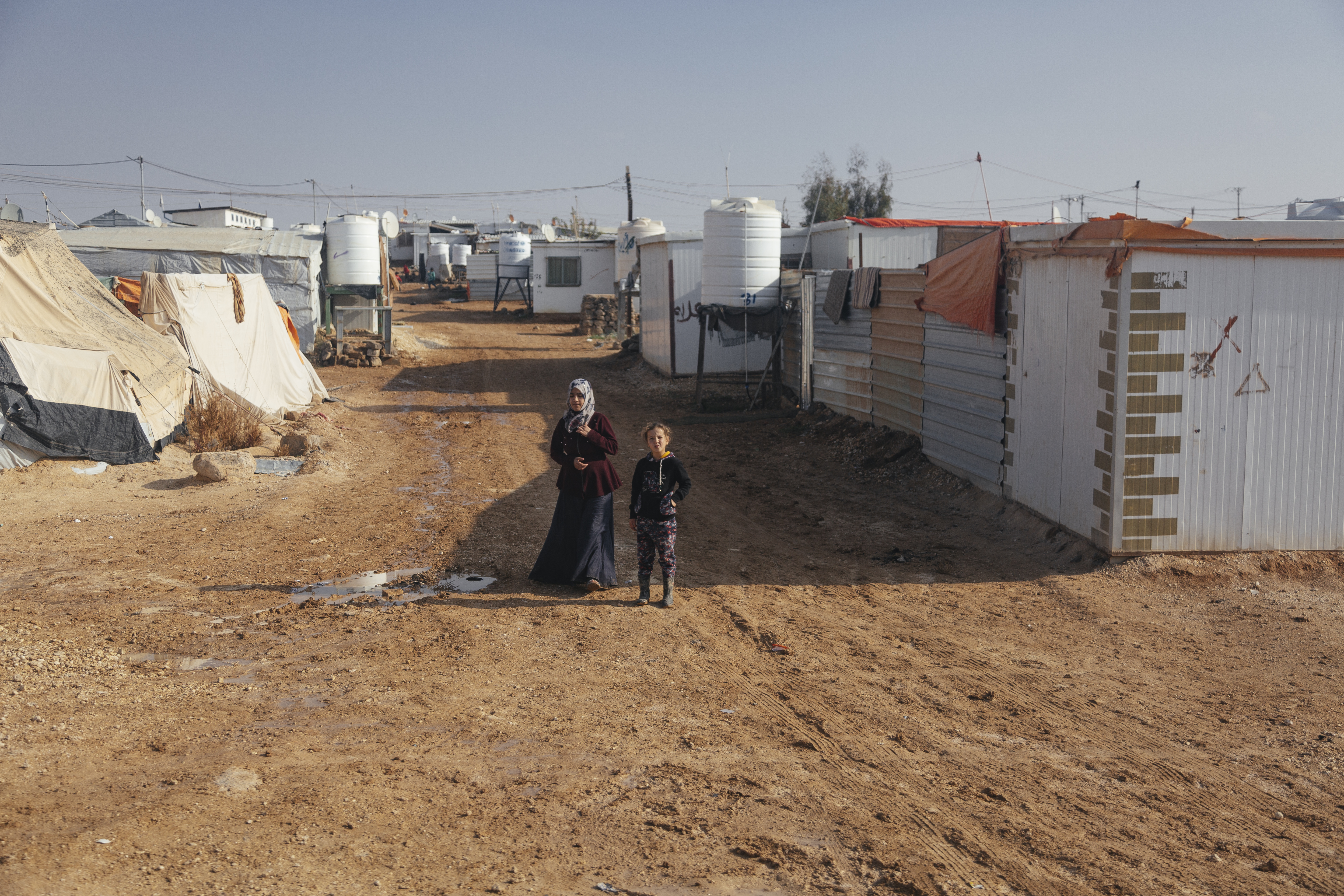 Zaatari Refugee Camp
Harris Public Policy students visited Zaatari refugee camp as part of the 2018 Pearson International Conflict Seminar to Jordan, where they met with Syrian refugees leading NGO programming within the camp.
Ramin Kohanteb/The Pearson Institute
Uniting
Research and Policy
Go Back
Sherif Mabrouk
2nd-Year MPP
From Cairo, Egypt, Sherif Mabrouk holds a bachelor's degree in statistics with a minor in computer science from Cairo University. During his undergraduate studies, he spent a year at the University of Chicago, studying econometrics and program evaluation. Following graduation, he also earned a data science specialization from Johns Hopkins University, studying programming and machine learning.
Mabrouk worked at the Egyptian Center for Public Opinion Research, coordinating the International Development and Research Center's anti-corruption project. As a researcher, he worked on projects for international organizations such as UN Women, the International Development Research Center, and the National Council for Women. More recently, he worked as an Insights Analyst with Nielsen, working with the advanced analytical team as well as leading Nielsen's environmental initiatives in Egypt.                  
At Harris Public Policy, Mabrouk has worked as a research assistant for the Behavioral Insights and Parenting Lab and is pursuing the Data Analytics and Policy Analysis Certificates. He is a research assistant for Professor and James Robinson, and has worked for the World Bank on a gender balanced corporate procurement project, writing and designing the research methodology. During the summer of 2019 he is interning at the University of Chicago Crime Lab, providing technical assistance to the policy team at the Cook County juvenile probation center.

Baidoa, Somalia
Makeshift, temporary shelter made of plastic and clothing at a refugee center in Baidoa, Somalia.