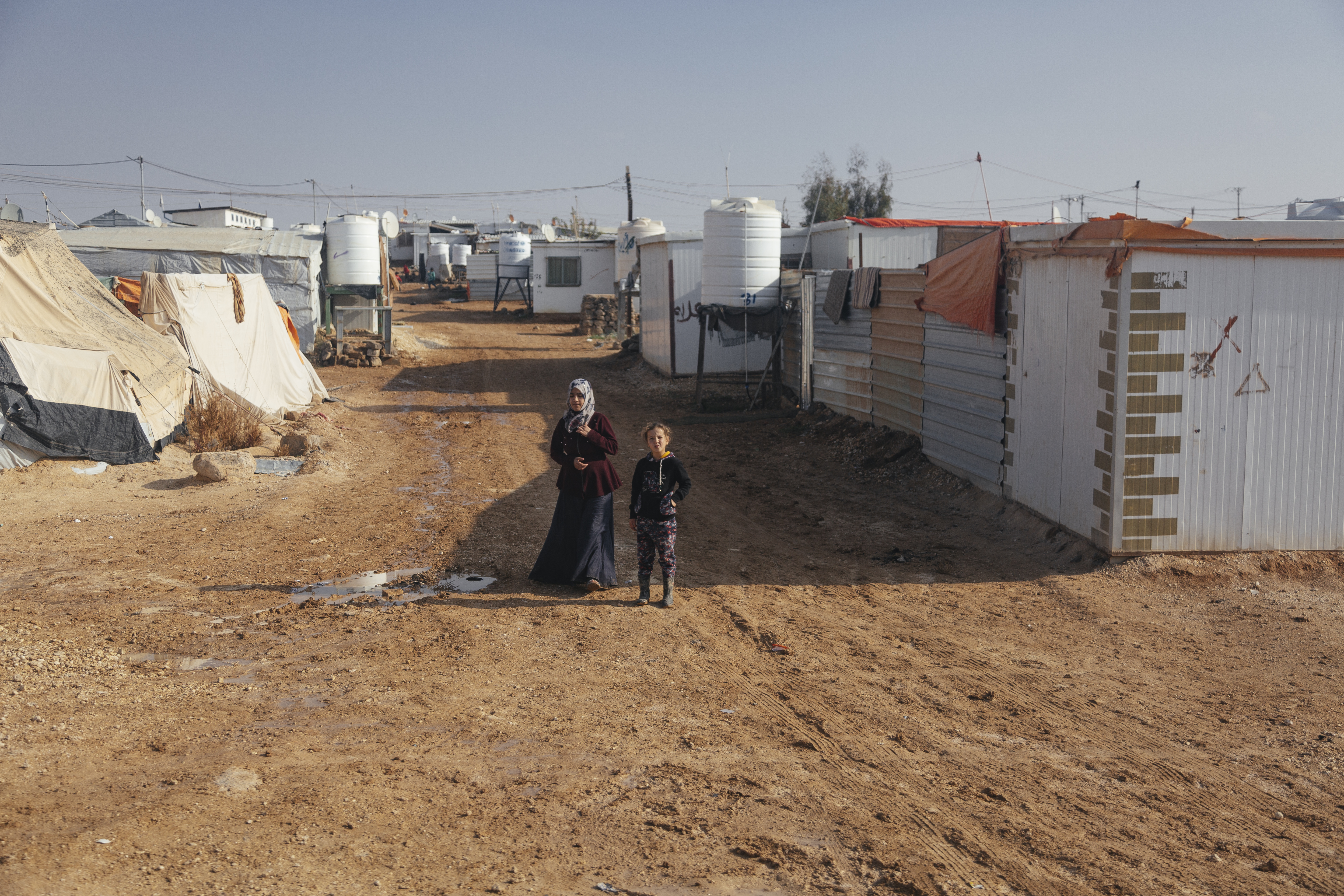 Zaatari Refugee Camp
Harris Public Policy students visited Zaatari refugee camp as part of the 2018 Pearson International Conflict Seminar to Jordan, where they met with Syrian refugees leading NGO programming within the camp.
Ramin Kohanteb/The Pearson Institute
Uniting
Research and Policy
Go Back
Trina Reynolds-Tyler
2nd-Year MPP
Trina Reynolds-Tyler graduated from Colorado College with a degree in Hispanic studies and a minor in feminist and gender studies, spending a semester abroad in Salamanca, Spain. Upon graduation, she was awarded the Outstanding Student Leader Award, granted to one student in the college each year, for her work mentoring incoming students of color.
Following her college studies, Reynolds-Tyler volunteered through AmeriCorps with the Illinois African American Coalition for Prevention. As a youth development coordinator, she worked on programming in cognitive behavioral therapy, restorative justice, and mentoring, while cofacilitating peace circles to address trauma for young people disproportionally affected by violence. Reynolds-Tyler later became a Fellow at the Invisible Institute in Chicago, researching police misconduct and compiling data for high-profile legal cases. In this role, she analyzed large-scale administrative Chicago Police Department data sets to provide statistical reports on police use of force, focusing on geographical and racial disparities, to community organizations. The officer profile created from the data she analyzed was a critical contribution to the organization's legal team in the ongoing class-action lawsuit against the Chicago Police Department, Campbell v. City of Chicago.
Reynolds-Tyler is also the founder of and active trainer in Conversations and Relations, a restorative justice organization. This initiative creates cultural competence curriculum designed for educators training to teach on the South Side of Chicago, collaborating with community organizations and Indiana State University.
Through these experiences, Reynolds-Tyler has seen how data analysis can compel real policy and social change, motivating her to seek further training to ask meaningful, data-driven questions at Harris Public Policy. She hopes to use her time with The Pearson Institute to understand how an evidence-based, quantitative approach can be used most effectively to study and prevent violence and conflict.

Baidoa, Somalia
Makeshift, temporary shelter made of plastic and clothing at a refugee center in Baidoa, Somalia.