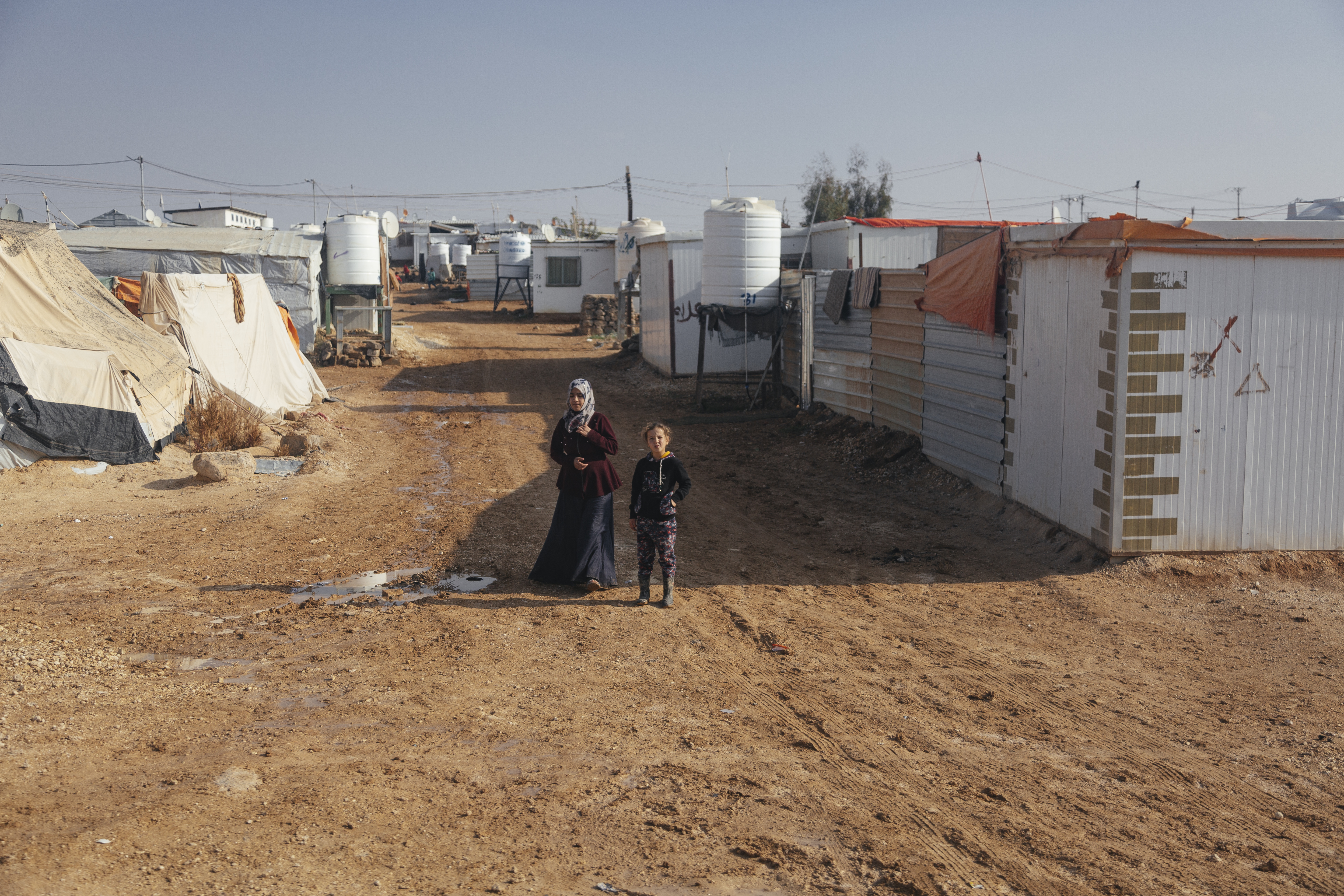 Zaatari Refugee Camp
Harris Public Policy students visited Zaatari refugee camp as part of the 2018 Pearson International Conflict Seminar to Jordan, where they met with Syrian refugees leading NGO programming within the camp.
Ramin Kohanteb/The Pearson Institute
Uniting
Research and Policy
Go Back
Rahmatullah Hamraz
Obama Foundation Scholar and Public Policy Student
Harris School of Public Policy, University of Chicago
Working through the Afghanistan Peace and Reintegration Program Rahmatullah has made significant improvement to reduce armed conflict and violence in the country since 2013. The program is a project of the Government of Afghanistan and seeks to provide a means for Taliban and other anti-government persons to renounce violence and re-enter society. Rahmatullah's work is based on local interviews, interactions and intergroup dialogues in more than 100 districts to identify the underlying causes of intergroup hostility. His works reveals the causes of armed conflicts in the country, which are severe, multigenerational, impoverished, and lack employment (30%) or income generating opportunities. As a victim of poverty and war, he knows the suffering of his people and this is main driver to scale the work in his community. Looking for solutions, Rahmatullah led the initiative, BackYard Chickens. The project distributes laying hens to local families in order to sell eggs for revenue. The 5,000-plus jobs generated from the program has been profound to the peace-building efforts the community. Rahmatullah plans to continue his work and expand peace building efforts in his country after the Obama Foundation Scholars Program. He holds a BA in economics from Punjab University and an MBA from the American University of Afghanistan.

Baidoa, Somalia
Makeshift, temporary shelter made of plastic and clothing at a refugee center in Baidoa, Somalia.