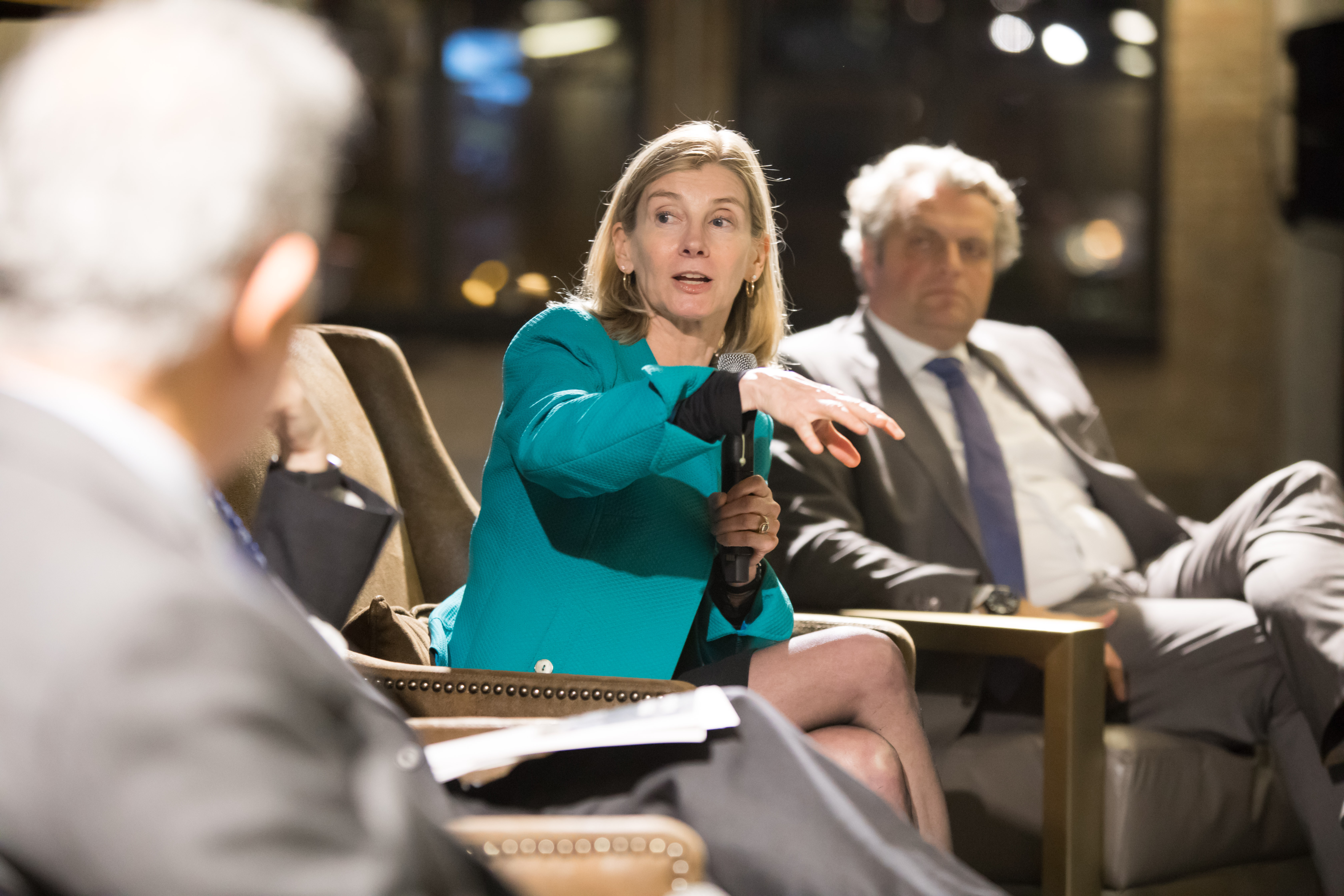 Nancy Lindborg speaks at 2018 Pearson Global Forum
President of the US Institute of Peace Nancy Lindborg speaks at the inaugural Pearson Global Forum held in Chicago in 2018.
Anne Ryan / The Pearson Institute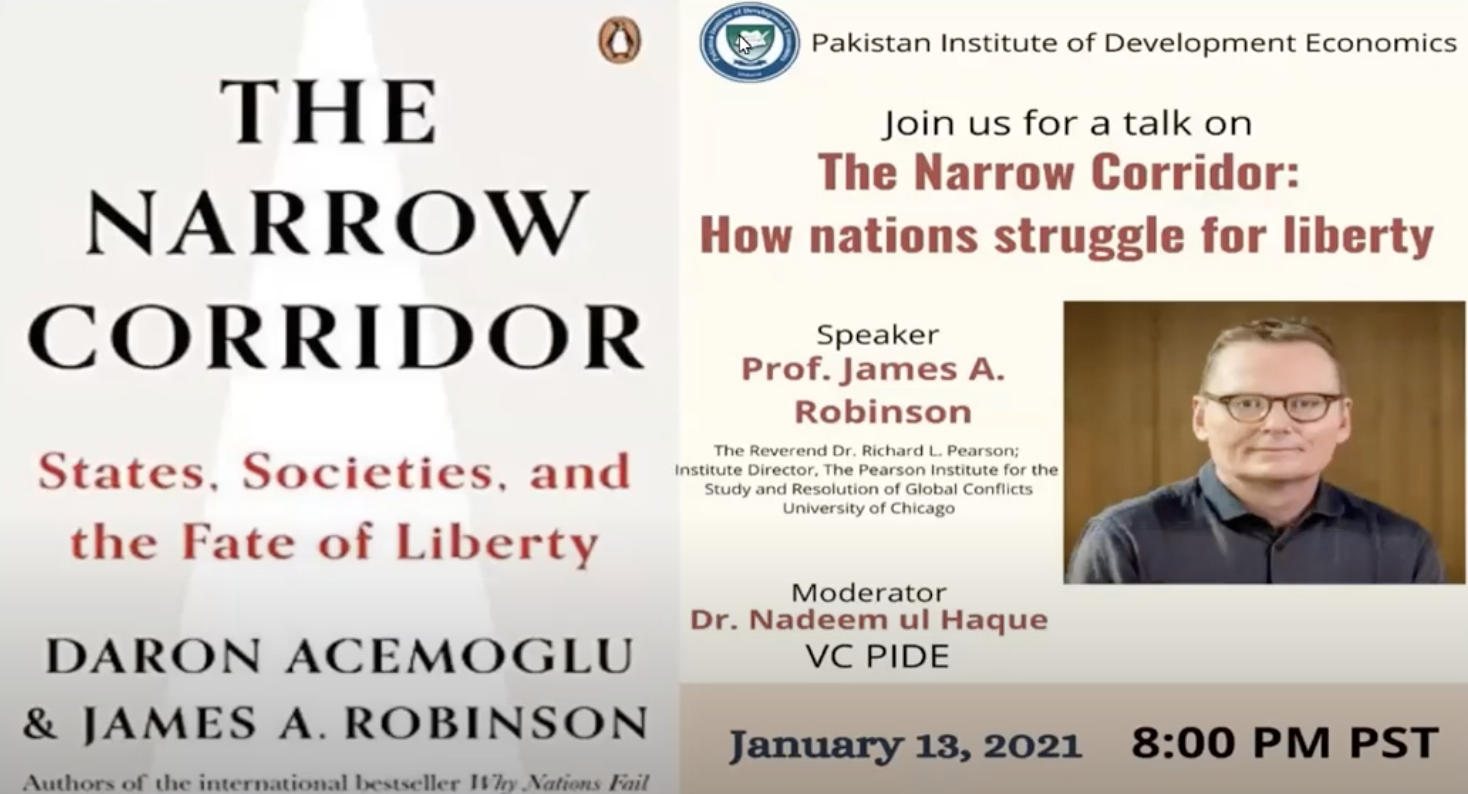 How nations struggle for liberty
01.14.21
Institute Director James Robinson presents themes from his coauthored book The Narrow Corridor virtually at the Pakistan Institute of Development Economics.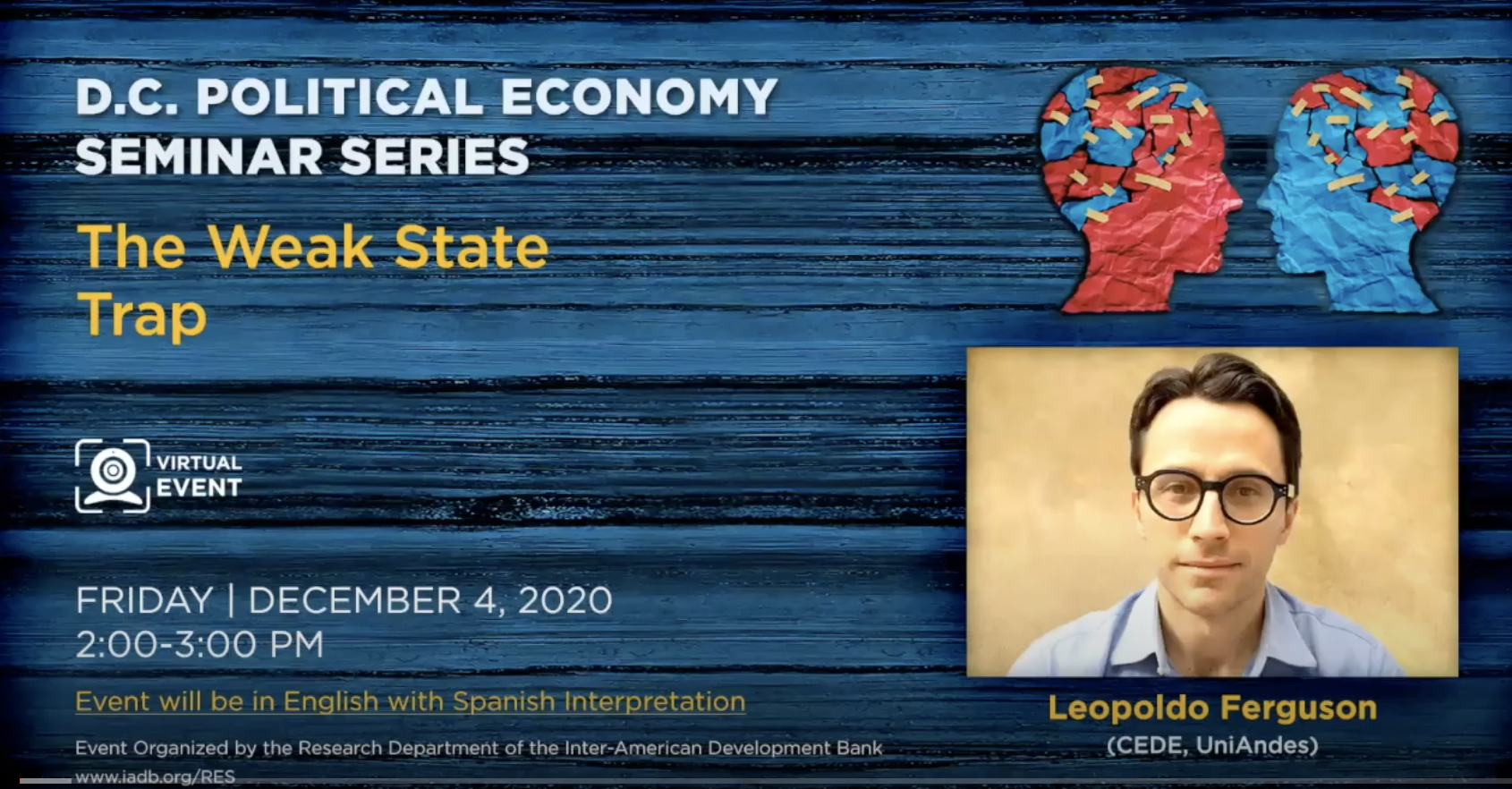 The Weak State Trap
12.08.20
Pearson Faculty Affiliate Leopoldo Fergusson presents research coauthored with Carlos A. Molina and Pearson Institute Director James A. Robinson at the DC Political Economy Seminar Series, organized by the Research Department of the Inter-American Development Bank.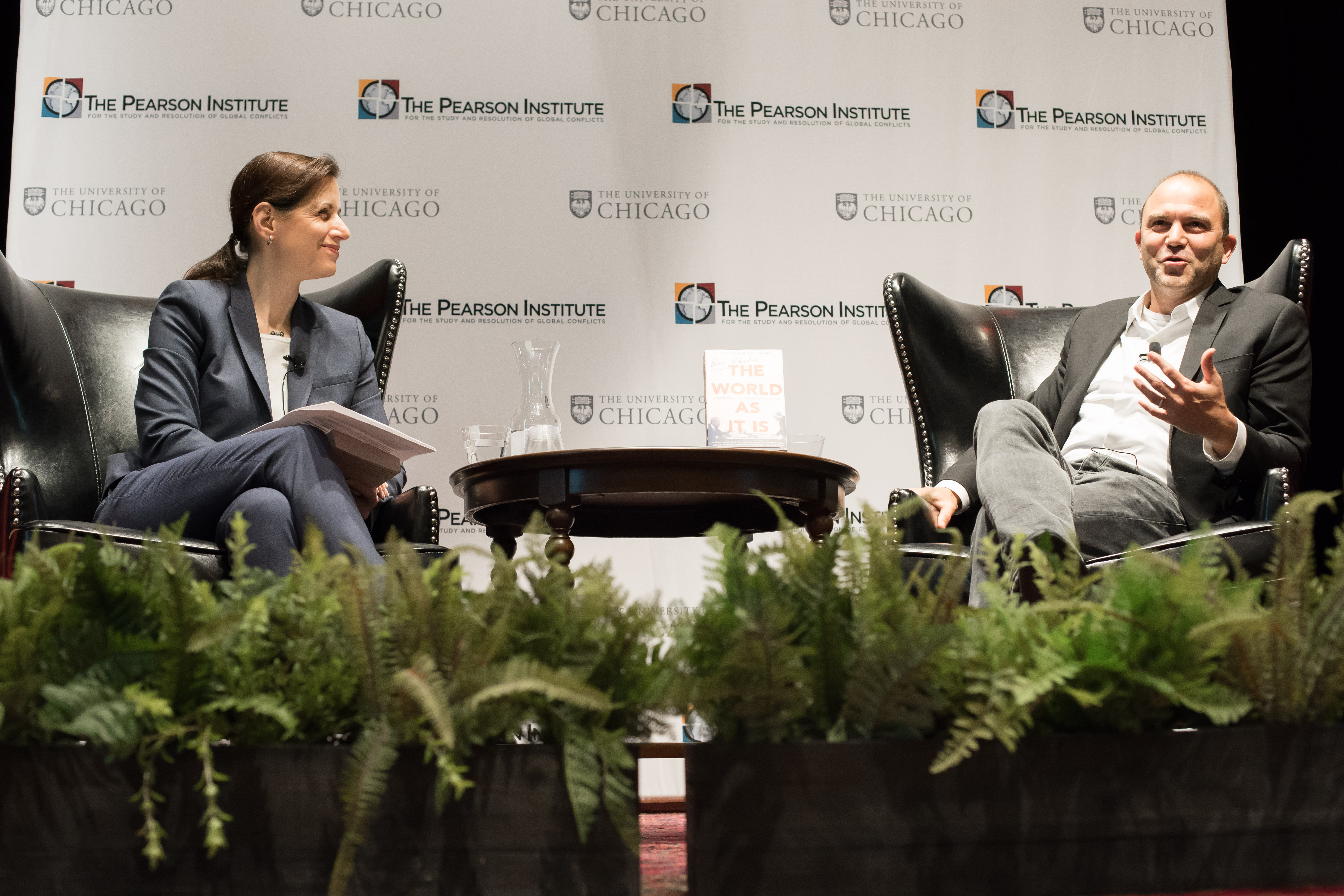 Pearson Institute Distinguished Speaker Series featuring Ben Rhodes
Dean of the Harris School of Public Policy Katherine Baicker moderates a discussion with Ben Rhodes, former deputy US National Security Advisor in a 2019 edition of The Pearson Institute's Distinguished Speaker Series.
Anne Ryan / The Pearson Institute