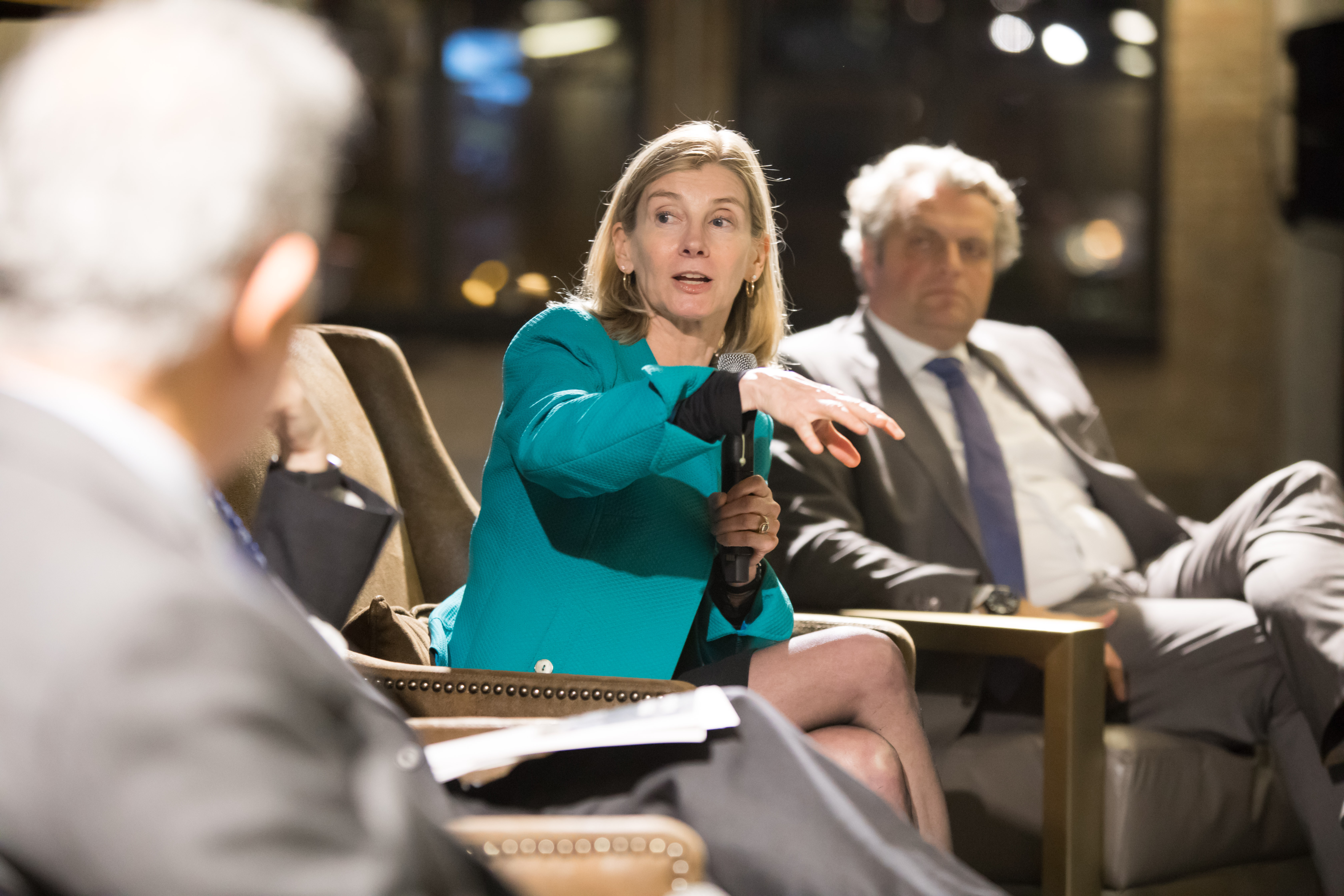 Nancy Lindborg speaks at 2018 Pearson Global Forum
President of the US Institute of Peace Nancy Lindborg speaks at the inaugural Pearson Global Forum held in Chicago in 2018.
Anne Ryan / The Pearson Institute
PEACE TALKS: research and policy
06.01.21
In this second "Peace talks: policy and research" scientific researchers and field/policy experts discuss the reconciliation process. 
Addressing Internal Displacement
05.12.21
The Pearson Institute's May Lunch and Learn featured Bina Desai, Head of Programmes at the Internal Displacement Monitoring Centre, to discuss addressing internal displacement as a critical step towards peace and sustainable development.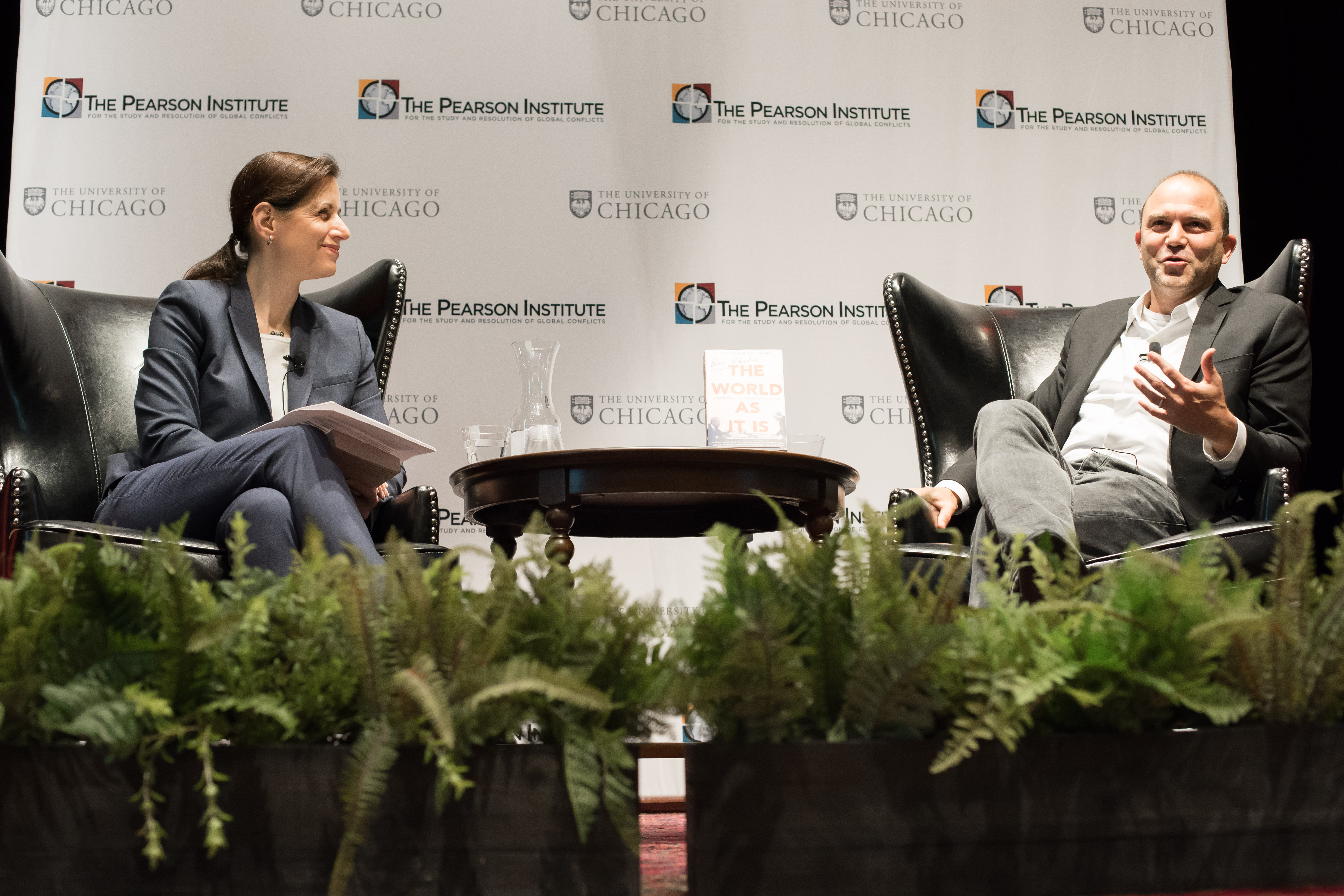 Pearson Institute Distinguished Speaker Series featuring Ben Rhodes
Dean of the Harris School of Public Policy Katherine Baicker moderates a discussion with Ben Rhodes, former deputy US National Security Advisor in a 2019 edition of The Pearson Institute's Distinguished Speaker Series.
Anne Ryan / The Pearson Institute