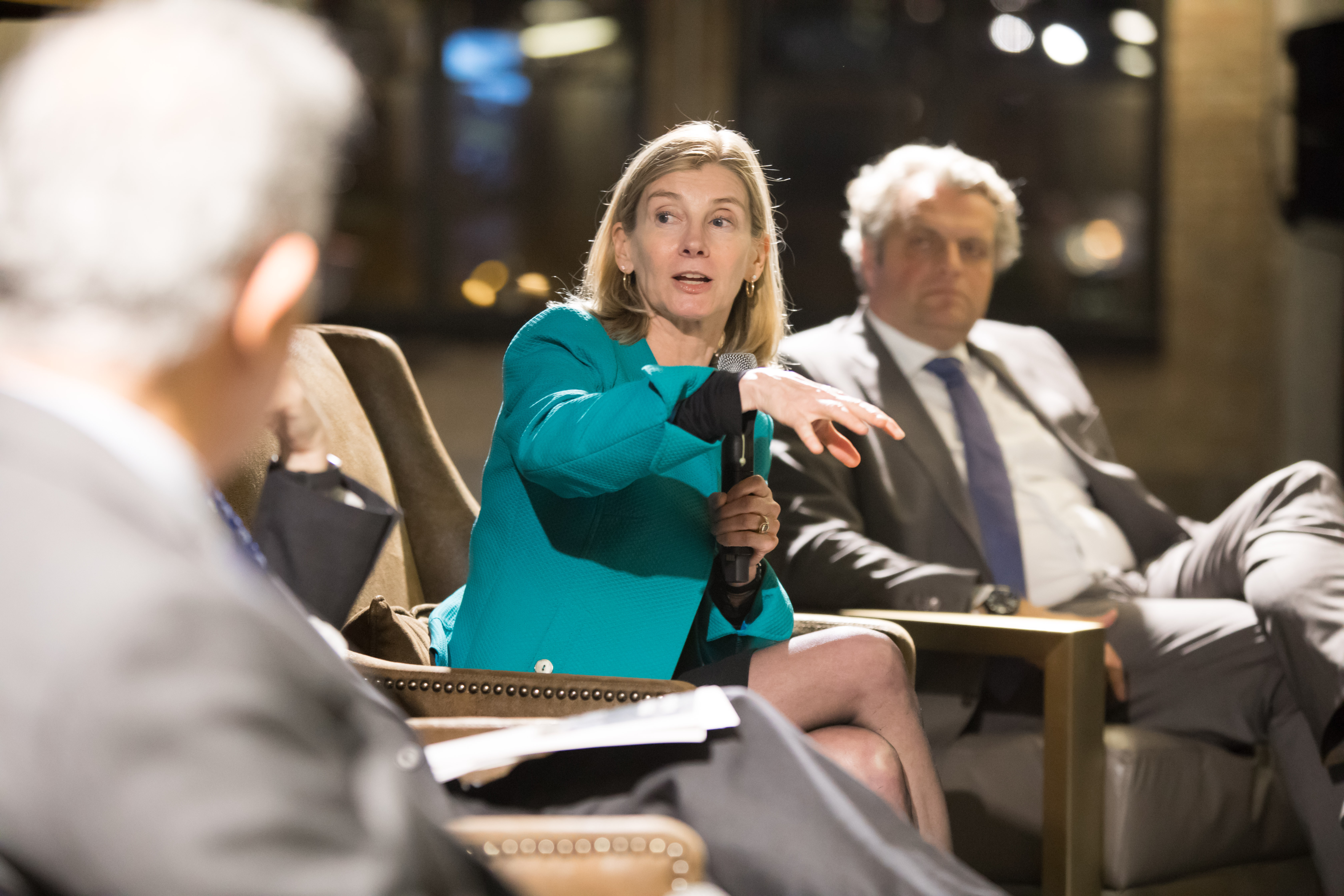 Nancy Lindborg speaks at 2018 Pearson Global Forum
President of the US Institute of Peace Nancy Lindborg speaks at the inaugural Pearson Global Forum held in Chicago in 2018.
Anne Ryan / The Pearson Institute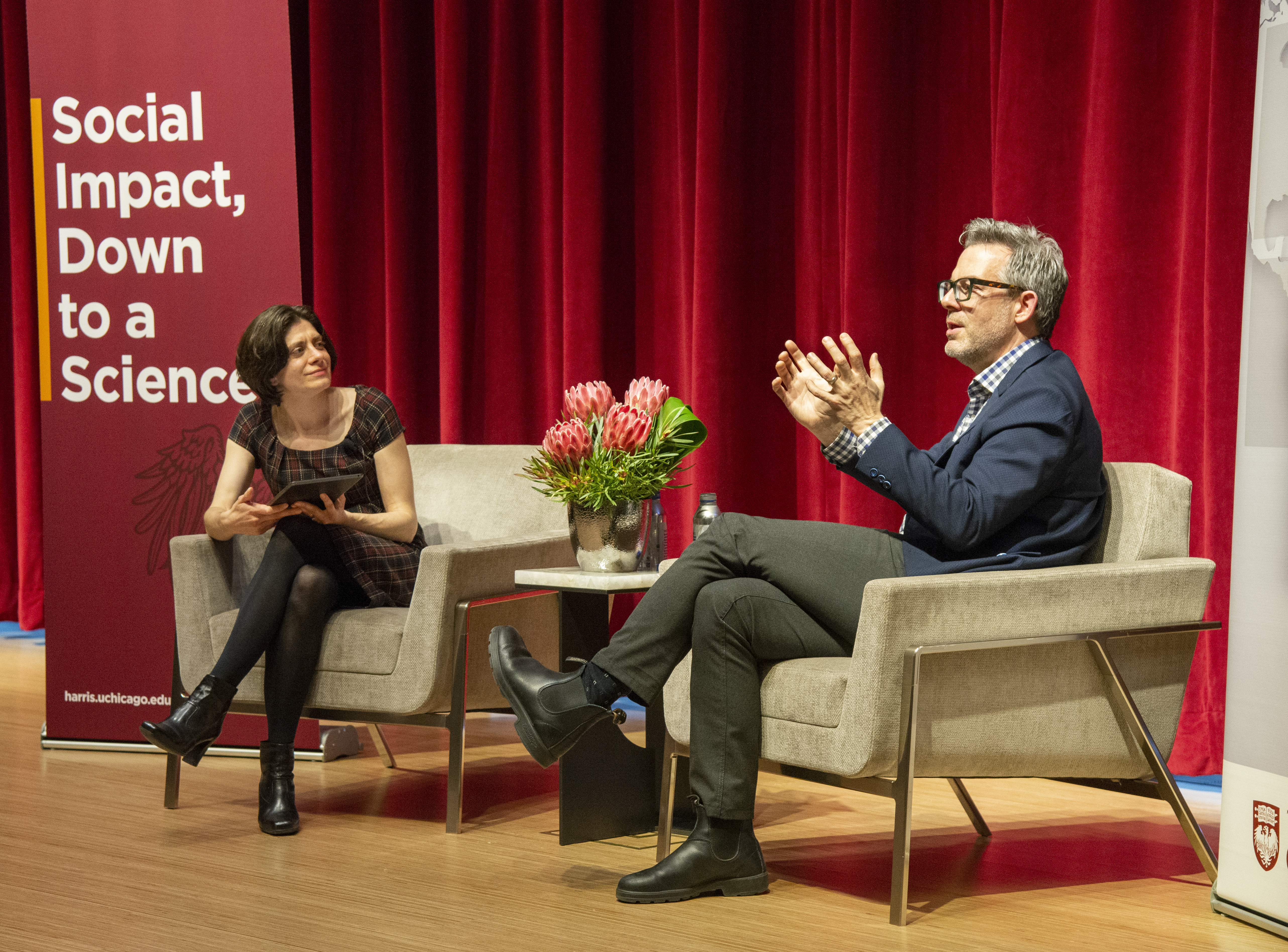 A full video archive is available on The Pearson Institute's YouTube channel.
African Solutions to African Challenges
04.22.22
The Pearson Institute's April Speaker Series featured Ambassador Martin Kimani, Permanent Representative of Kenya to the UN.
Why We Fight: The Roots of War and The Paths to Peace
04.19.22
Most people think war is easy and peace is hard. In a new book, Why We Fight, Professor Chris Blattman argues that, in fact, war is hard and finding peace is easier than you think. From warring states to street gangs, violence is not the norm, and there are five reasons why conflict wins over compromise.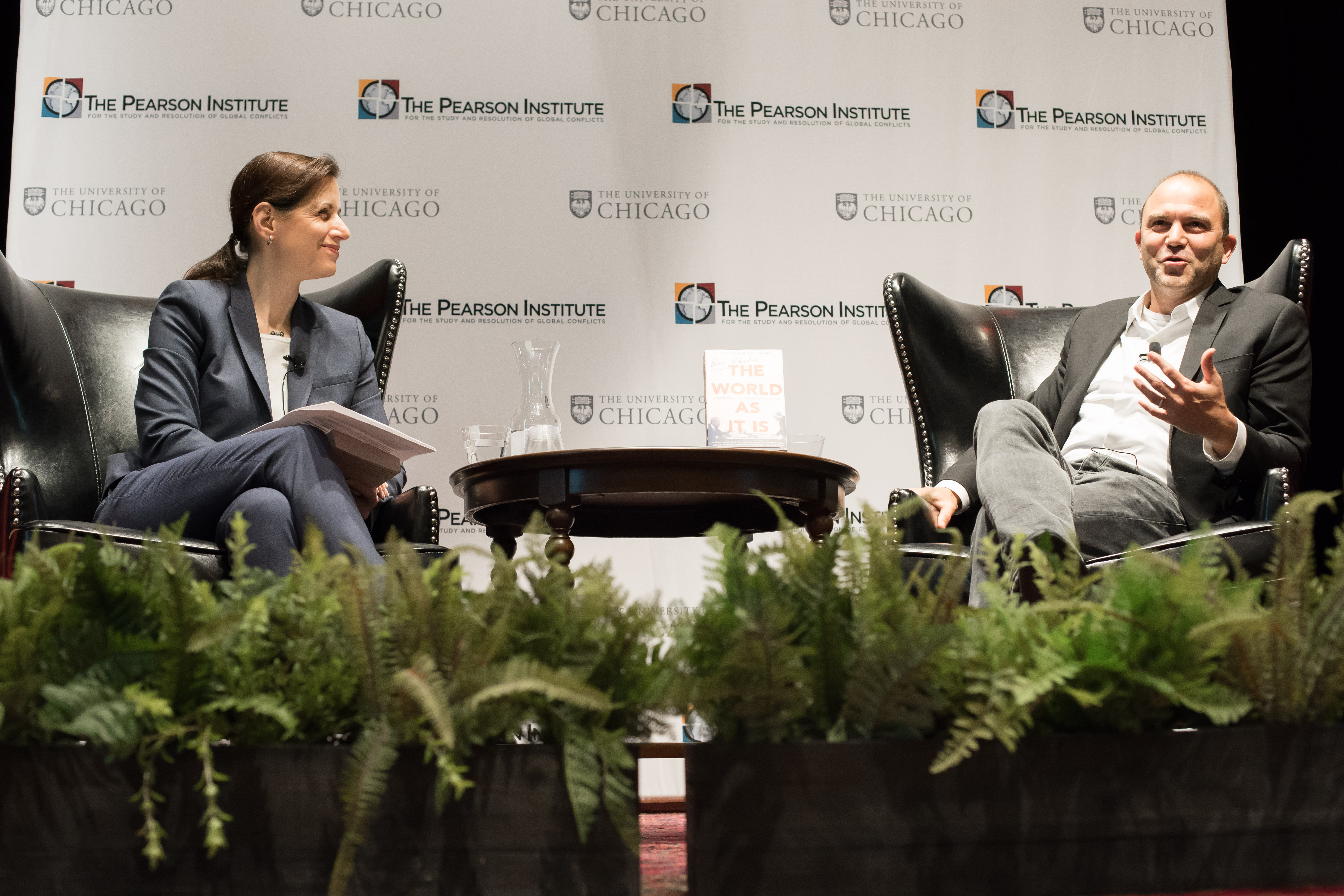 Pearson Institute Distinguished Speaker Series featuring Ben Rhodes
Dean of the Harris School of Public Policy Katherine Baicker moderates a discussion with Ben Rhodes, former deputy US National Security Advisor in a 2019 edition of The Pearson Institute's Distinguished Speaker Series.
Anne Ryan / The Pearson Institute