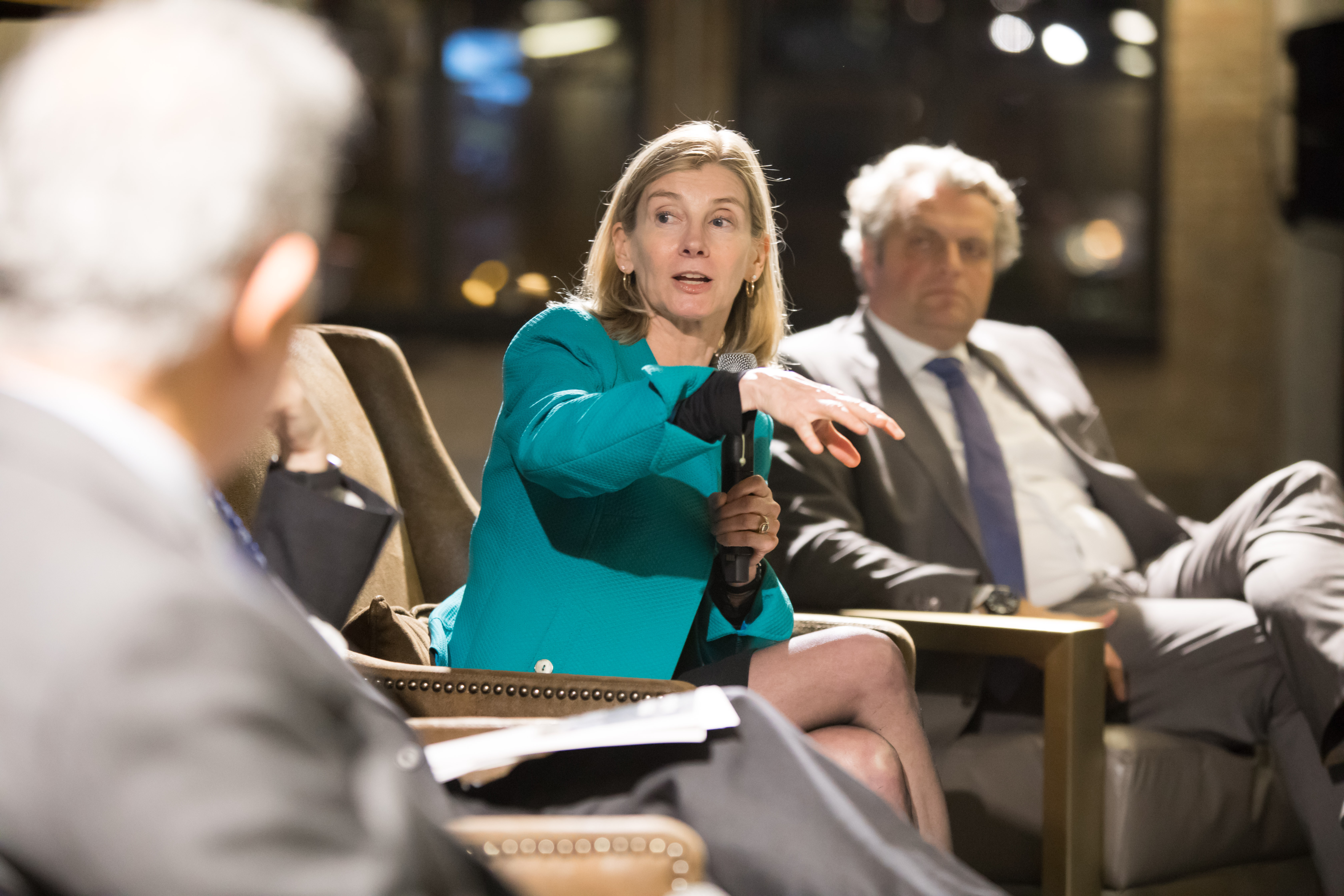 Nancy Lindborg speaks at 2018 Pearson Global Forum
President of the US Institute of Peace Nancy Lindborg speaks at the inaugural Pearson Global Forum held in Chicago in 2018.
Anne Ryan / The Pearson Institute
Mapping Armed Conflict
04.03.21
The Pearson Institute's April Lunch and Learn featured Clionadh Raleigh, Executive Director of Armed Conflict Location and Event Data Project. In the video above she discusses ACLED's mission and approach to disaggregated data collection, analysis, and crisis mapping.
The Case for Democracy Week: Economic Development
03.22.21
The 'Case for Democracy' Week from Varieties of Democracy (V-Dem) features one webinar each day bringing together academics and policymakers in a dialogue based on state-of-the art scientific findings on the dividends of democracy for a series of development outcomes.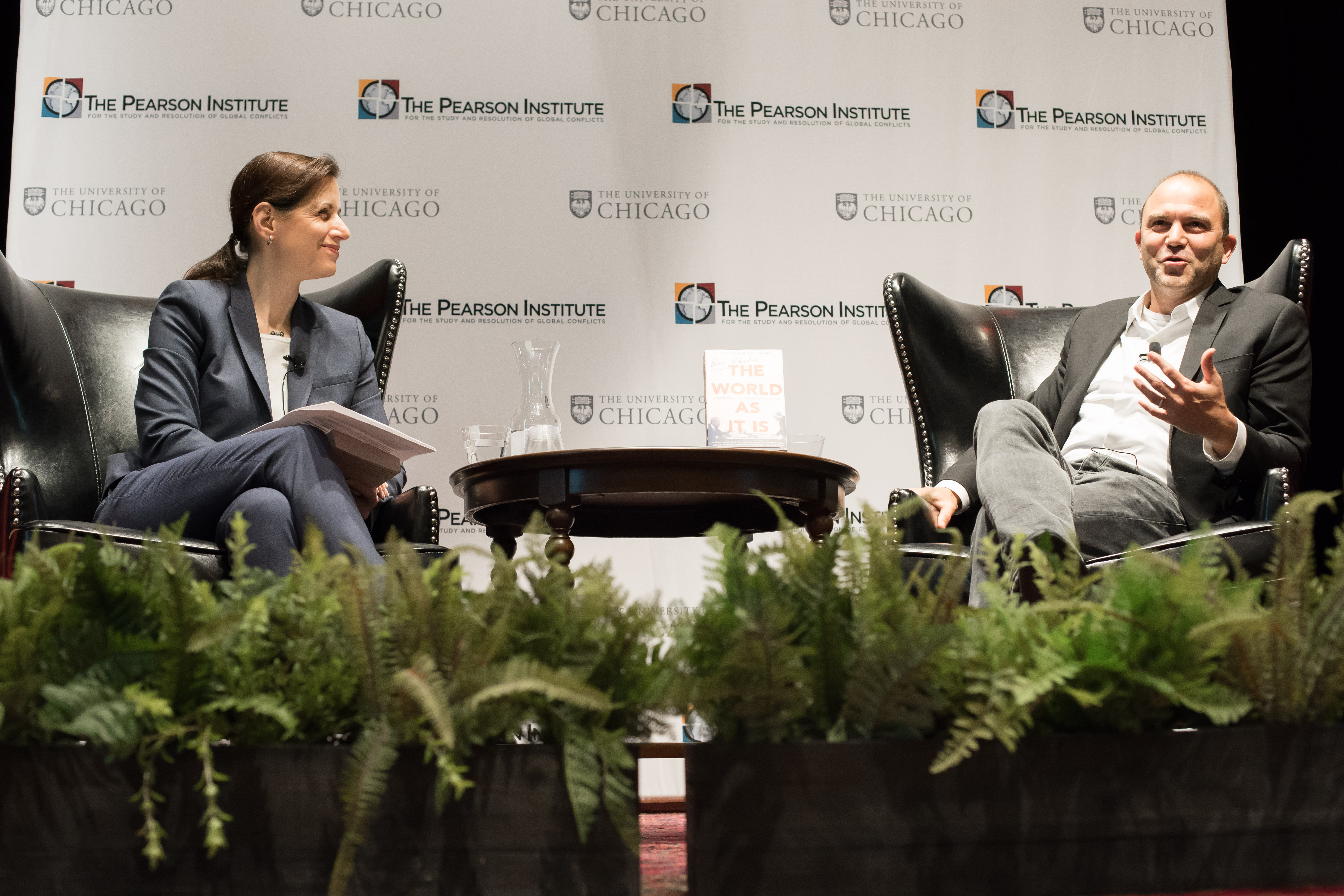 Pearson Institute Distinguished Speaker Series featuring Ben Rhodes
Dean of the Harris School of Public Policy Katherine Baicker moderates a discussion with Ben Rhodes, former deputy US National Security Advisor in a 2019 edition of The Pearson Institute's Distinguished Speaker Series.
Anne Ryan / The Pearson Institute