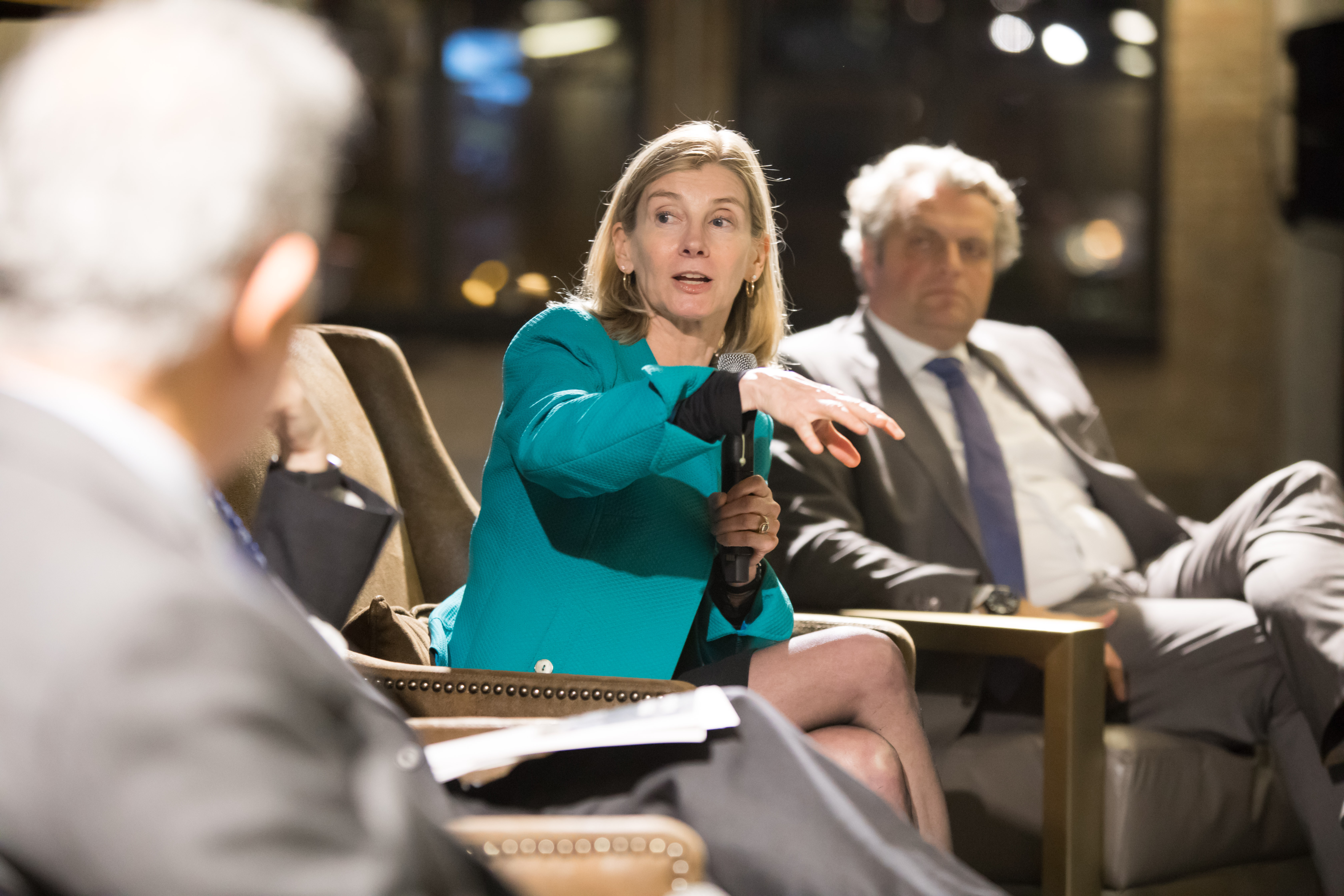 Nancy Lindborg speaks at 2018 Pearson Global Forum
President of the US Institute of Peace Nancy Lindborg speaks at the inaugural Pearson Global Forum held in Chicago in 2018.
Anne Ryan / The Pearson Institute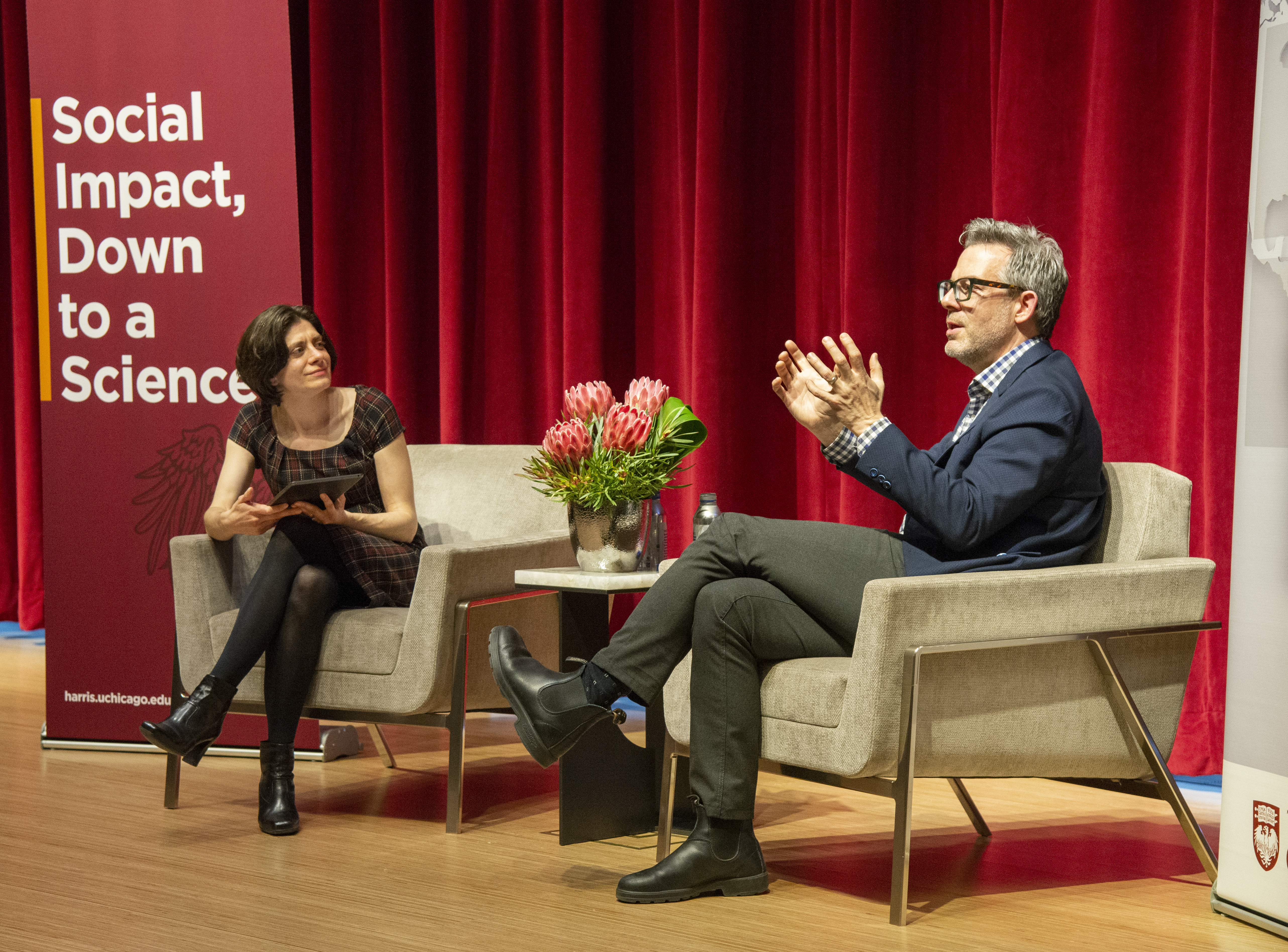 A full video archive is available on The Pearson Institute's YouTube channel.
Violence Against Women in the Middle East
11.16.22
The Pearson Institute's November's Discussion Series featured Dina Rashed, a political scientist specializing in civil-military relations, state-society dynamics, security sector and policing, violence and women, and Middle East politics.
Northern Ireland and The Troubles
11.09.22
The Pearson Institute's November Speaker Series featured Peace Activist Jon McCourt, who addressed issues of struggle, loss, division, polarization, hope, and healing. McCourt shared personal moments and reflections that bring Irish history together with a global struggle and social change.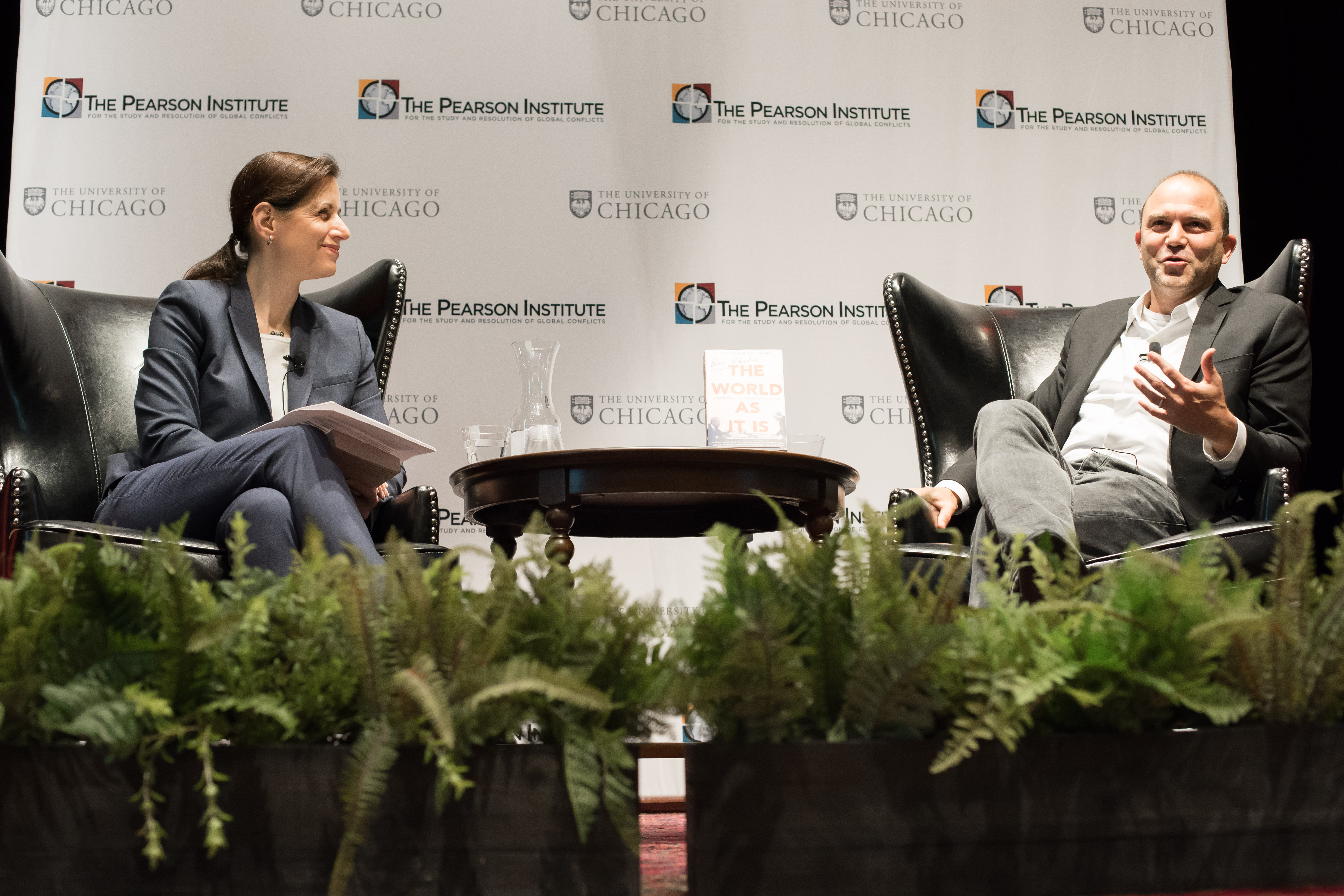 Pearson Institute Distinguished Speaker Series featuring Ben Rhodes
Dean of the Harris School of Public Policy Katherine Baicker moderates a discussion with Ben Rhodes, former deputy US National Security Advisor in a 2019 edition of The Pearson Institute's Distinguished Speaker Series.
Anne Ryan / The Pearson Institute