Understanding Global Conflict
The Pearson Institute galvanizes scholars and researchers across disciplines to study the origins, dynamics, and implications of global conflict, meeting the increased demand for evidence-based insights that can help shape public policy. The following articles represent a diverse sample of research conducted by faculty, faculty affiliates, and associates of The Pearson Institute.
Author

Sort descending

Title
Year
Region
Annan, Jeannie
Controlled Trial of Psychotherapy for Congolese Survivors of Sexual Violence
2013
Africa
Bautista, Maria Angélica
Pushing Back: The Heterogeneous Effects of State-led Repression
2016
South America
Bautista, Maria Angélica
The Sins of the Fathers: Intergenerational Consequences of Repression
2016
South America
Benedict, Kennette
A Nuclear Policy for All
2019
United States
Blattman, Christopher
Can Employment Reduce Lawlessness and Rebellion?
2015
Sub-Saharan Africa
Camarena, Kara Ross
Human Smuggling under Risk: Evidence from the Mediterranean
2018
North Africa, Europe
Chishti, Maliha
Gender and the Development Battlefield in Afghanistan: Nation Builders vs. Nation Betrayers
2010
Southern Asia
Fetzer, Thiemo
Terror and Tourism: The Economic Consequences of Media Coverage
2019
North Africa, Middle East
Fetzer, Thiemo
Security Transitions
2020
Southern Asia
Fetzer, Thiemo
Cohesive Institutions and Political Violence
2018
Western Africa
Ginsburg, Tom
What Can Constitutions Do?: The Afghan Case
2014
Southern Asia
Ginsburg, Tom
Constitutional Islamization and Human Rights: The Surprising Origin and Spread of Islamic Supremacy in Constitutions
2014
Southern Asia, Western Asia, Northern Africa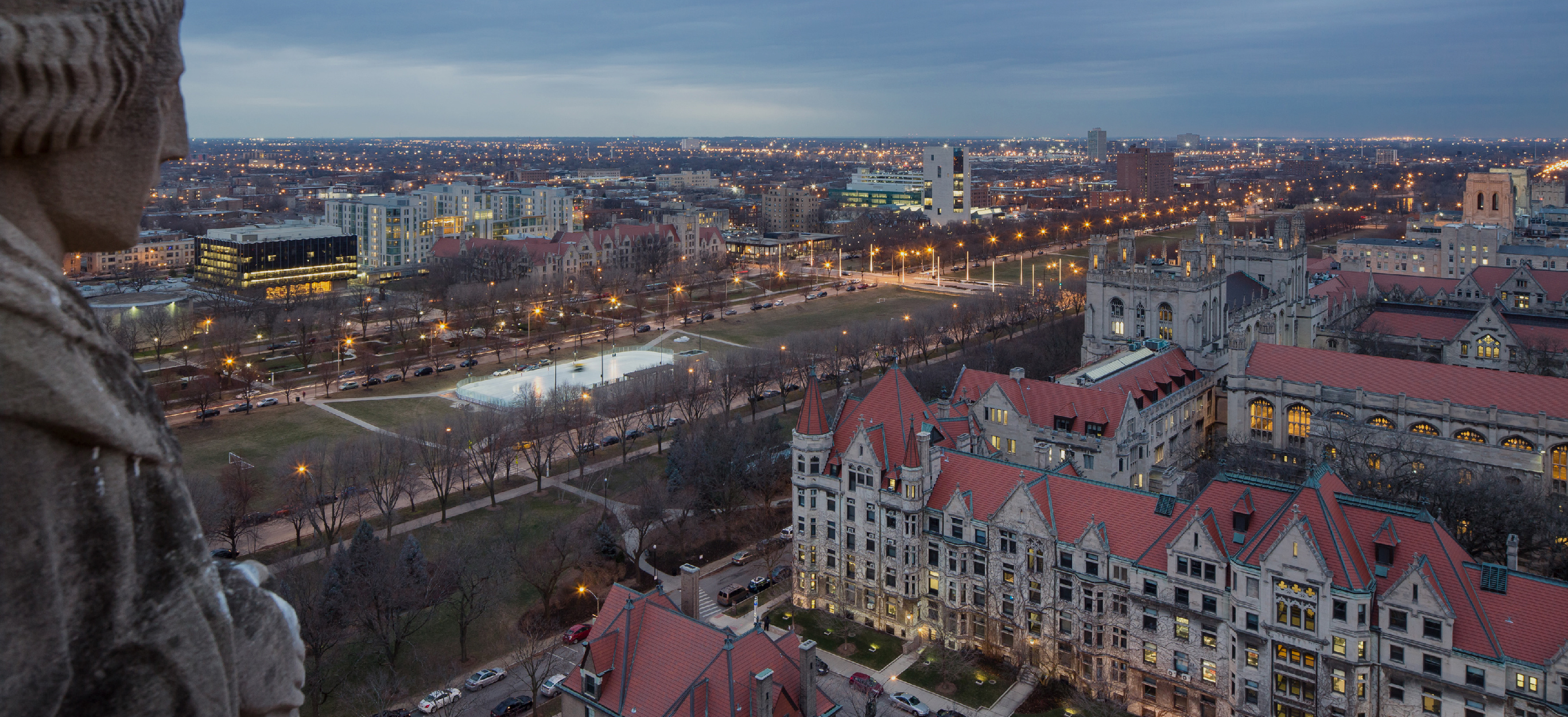 The University of Chicago
The Pearson Institute is located on the University of Chicago campus in the Hyde Park neighborhood of Chicago, IL.