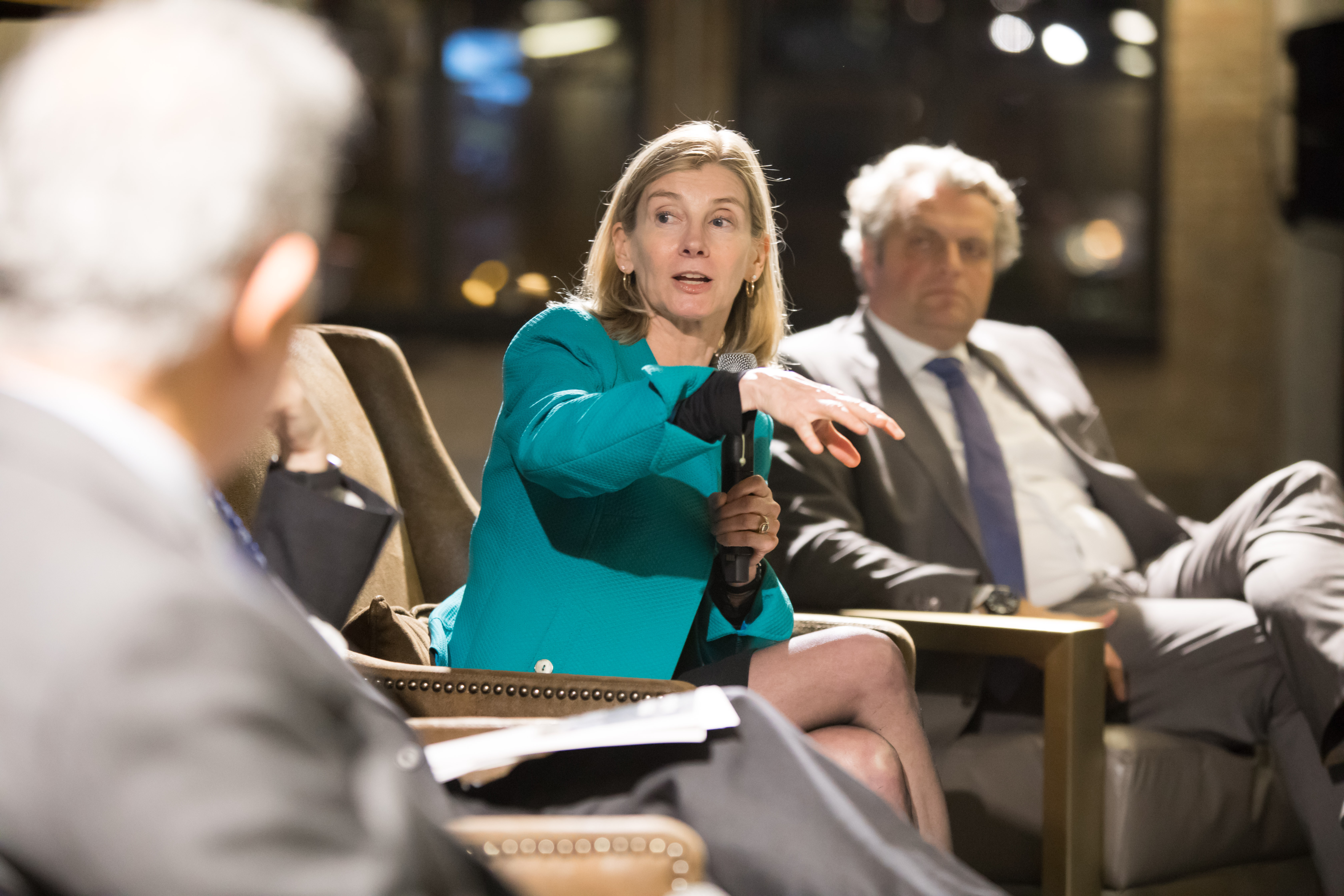 Nancy Lindborg speaks at 2018 Pearson Global Forum
President of the US Institute of Peace Nancy Lindborg speaks at the inaugural Pearson Global Forum held in Chicago in 2018.
Anne Ryan / The Pearson Institute
The Pearson Family Foundation gives $100 million to University of Chicago, creating institute to confront new era of global conflicts
About The Pearson Institute
About The Pearson Family
Oil, Security and Geopolitical Risk: Lessons from the Saudi Oil Attacks
11.06.19
On November 6, 2019, EPIC and The Pearson Institute hosted a conversation on energy geopolitics and their economic implications with Robert McNally, the president of The Rapidan Group and a former senior director for international energy at the National Security Council; Suzanne Maloney, Senior Fellow and Deputy Director for Foreign Policy at the Brookings Institution; and Harris Public Policy Professor Ryan Kellogg, an EPIC affiliated scholar who studies the economics of oil markets. The event was moderated by EPIC Visiting Fellow in Journalism and The Atlantic reporter Robinson Meyer.
Humanizing Conflict: Uyghur Reality
10.24.19
Jewher Ilham is the daughter of Uyghur scholar Ilham Tohti, an internationally noted moderate voice who was dedicated to bridging the gap between the Uyghur people and the Han Chinese. Jewher arrived in the United States in 2013, following the detention of her father at the Beijing airport, as both prepared to travel to Indiana University for Professor Tohti's fellowship. This video was presented at The Pearson Global Forum 2019 in Berlin, Germany.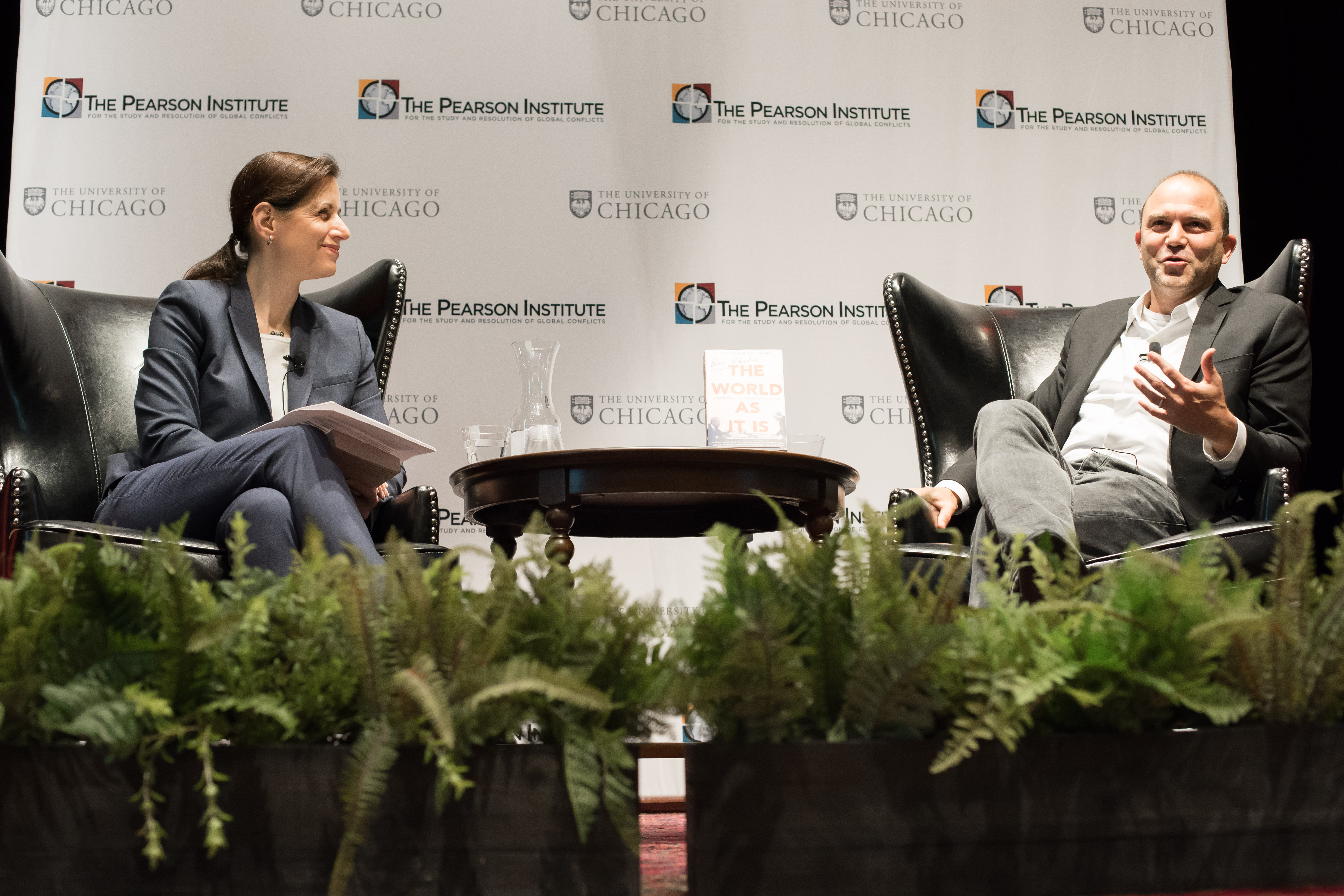 Pearson Institute Distinguished Speaker Series featuring Ben Rhodes
Dean of the Harris School of Public Policy Katherine Baicker moderates a discussion with Ben Rhodes, former deputy US National Security Advisor in a 2019 edition of The Pearson Institute's Distinguished Speaker Series.
Anne Ryan / The Pearson Institute