Understanding Global Conflict
The Pearson Institute galvanizes scholars and researchers across disciplines to study the origins, dynamics, and implications of global conflict.
Author

Sort ascending

Title
Year
Region
Wright, Austin L.
Civilian Abuse and Wartime Informing
2017
Afghanistan
Wright, Austin L.
Televising Justice During War
2018
Afghanistan
Wright, Austin L.
Economic Shocks and Rebel Tactics
2016
South America
Wolfe, Rebecca J.
Does Peacebuilding Work in the Midst of Conflict?
2019
Nigeria
Stein, Gil
The War Ravaged Archaeological Heritage of Afghanistan
2015
Afghanistan
Stein, Gil
Economic Dominance, Conquest, or Interaction among Equals? Theoretical Models for Understanding Culture Contact in Early Near Eastern Complex Societies
2014
Middle East
Staniland, Paul
Indirect Rule and Varieties of Governance
2016
South Asia
Staniland, Paul
Kashmir since 2003: Counterinsurgency and the Paradox of "Normalcy"
2013
South Asia
Sonin, Konstantin
Rebel Capacity, Intelligence Gathering, and the Timing of Combat Operations
2018
Afghanistan
Robinson, James A.
Africa's Latent Assets
2021
Africa
Robinson, James A.
The Political Agenda Effect and State Centralization
2016
Global
Richardson, Sophie
China's Influence on the Global Human Rights System
2020
China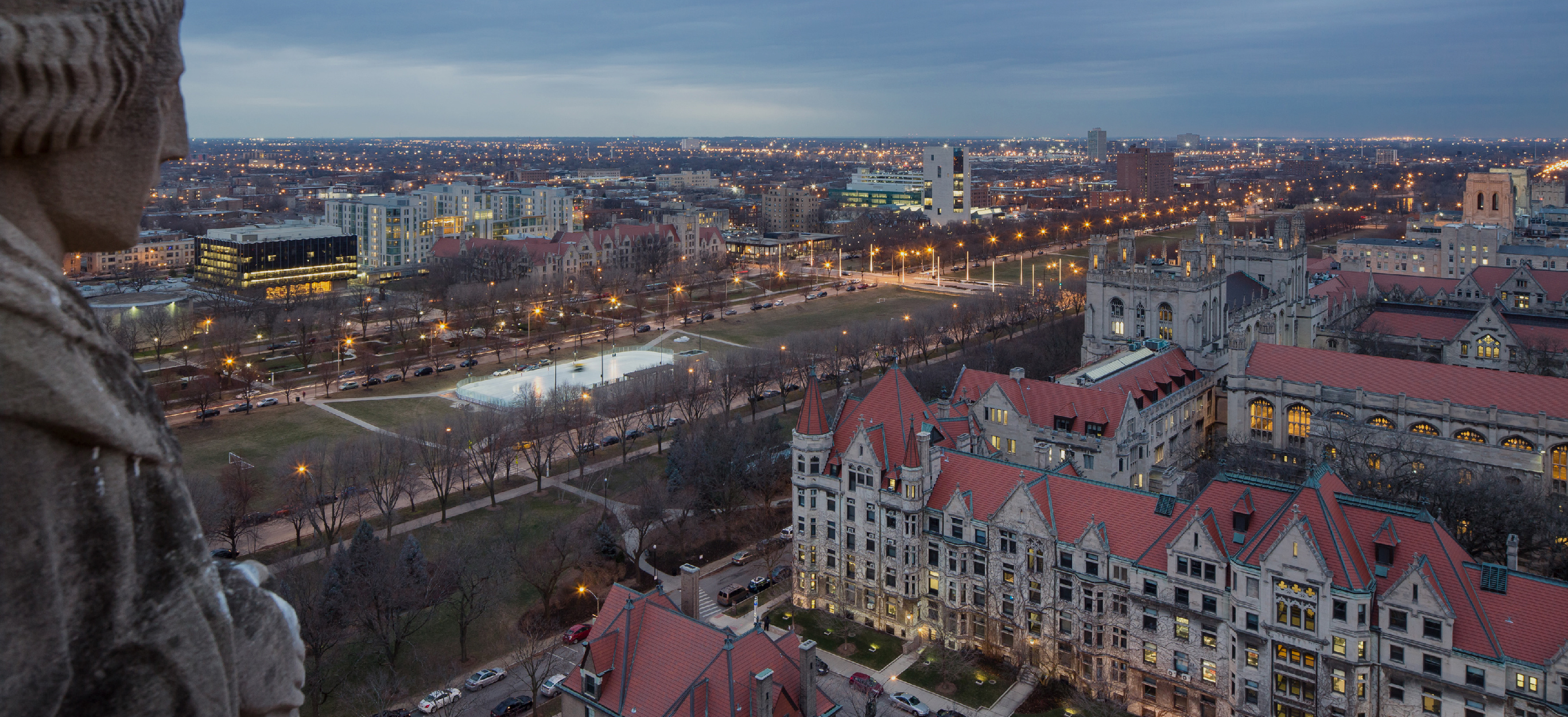 The University of Chicago
The Pearson Institute is located on the University of Chicago campus in the Hyde Park neighborhood of Chicago, IL.