Understanding Global Conflict
The Pearson Institute galvanizes scholars and researchers across disciplines to study the origins, dynamics, and implications of global conflict.
Author
Title
Year
Region

Sort descending

Robinson, James A.
Africa's Latent Assets
2021
Africa
Sánchez de la Sierra, Raúl
The Forging of a Rebel
2021
Africa
Sánchez de la Sierra, Raúl
On the Ends of the State: Stationary Bandits and the Time Horizon in Eastern Congo
2021
Africa
Wolfe, Rebecca J.
Does Peacebuilding Work in the Midst of Conflict?
2019
Africa
Annan, Jeannie
Controlled Trial of Psychotherapy for Congolese Survivors of Sexual Violence
2013
Africa
Stein, Gil
The War Ravaged Archaeological Heritage of Afghanistan
2015
Central Asia
Wright, Austin L.
Civilian Abuse and Wartime Informing
2017
Central Asia
Wright, Austin L.
Televising Justice During War
2018
Central Asia
Sonin, Konstantin
Rebel Capacity, Intelligence Gathering, and the Timing of Combat Operations
2018
Central Asia
Chishti, Maliha
Gender and the Development Battlefield in Afghanistan: Nation Builders vs. Nation Betrayers
2010
Central Asia
Dube, Oeindrila
Measuring Religion From Behaviour: Climate Shocks and Religious Adherence in Afghanistan
2022
Central Asia
Chishti, Maliha
The Pull to the Liberal Public: Gender, Orientalism, and Peace Building in Afghanistan
2020
Central Asia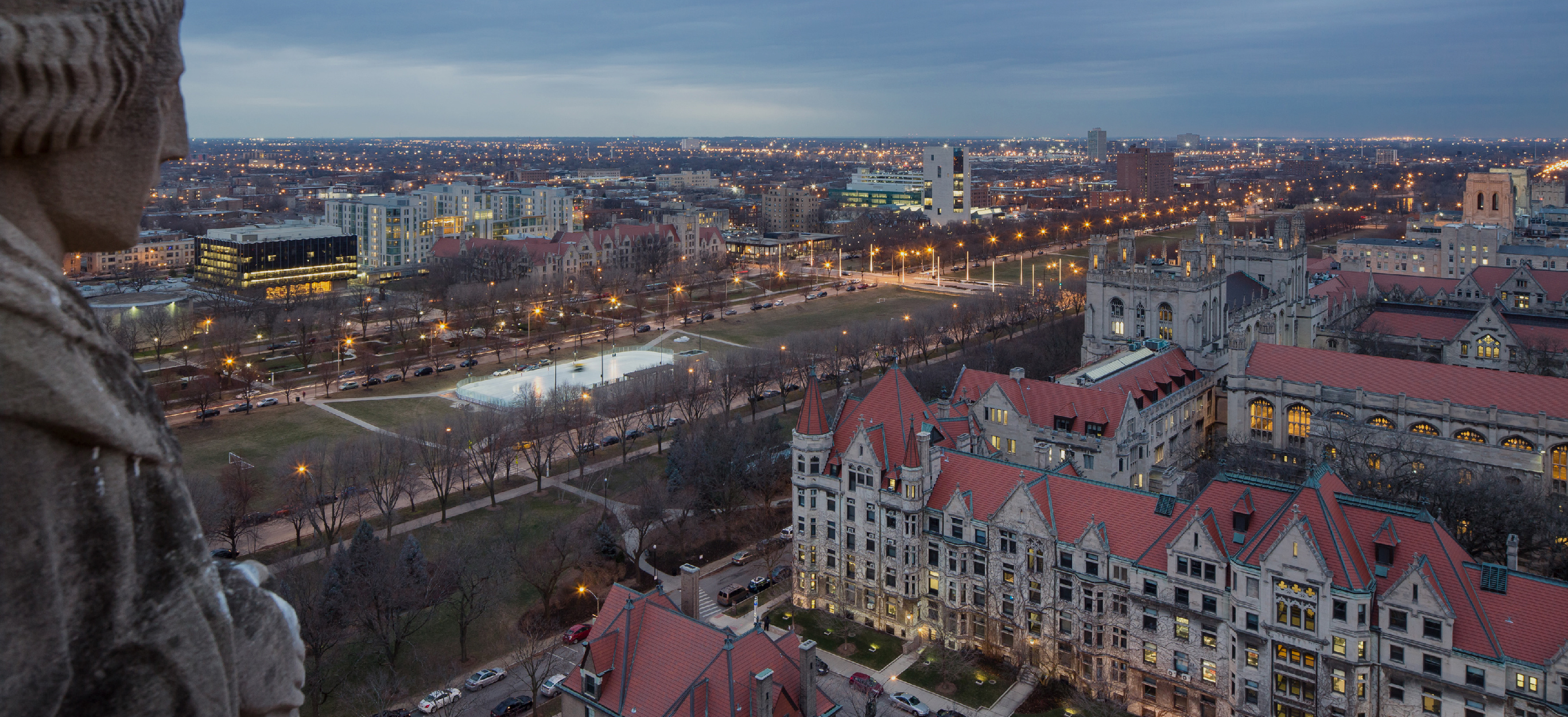 The University of Chicago
The Pearson Institute is located on the University of Chicago campus in the Hyde Park neighborhood of Chicago, IL.