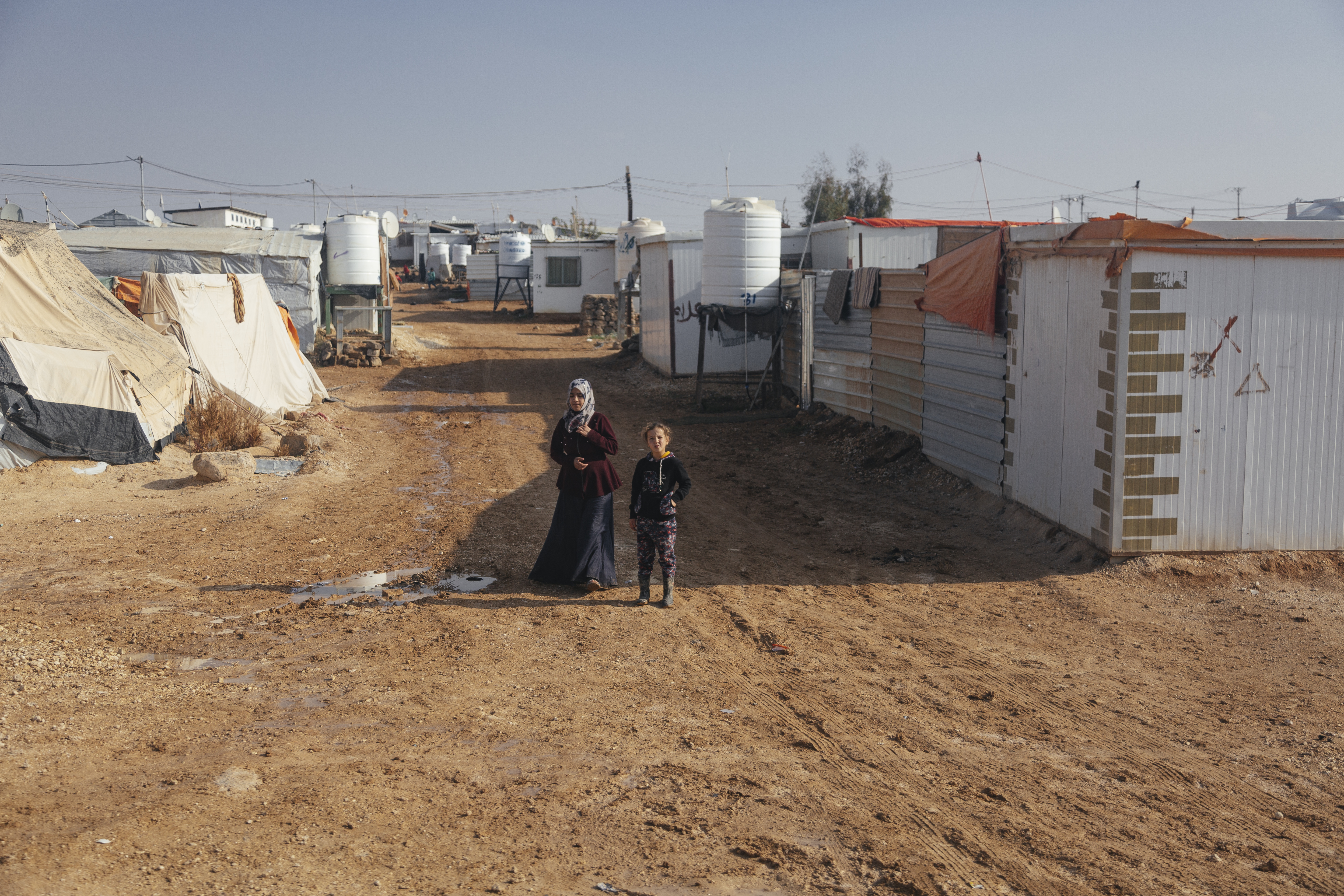 Zaatari Refugee Camp
Harris Public Policy students visited Zaatari refugee camp as part of the 2018 Pearson International Conflict Seminar to Jordan, where they met with Syrian refugees leading NGO programming within the camp.
Ramin Kohanteb/The Pearson Institute
Uniting
Research and Policy
Go Back
Miriam Coronel-Ferrer
Former Senior Mediation Adviser at the UN
Professor of Political Science at the University of the Philippines
Miriam Coronel-Ferrer served as the chief negotiator for the Philippines government in the Mindanao Peace Talks with the Moro Islamic Liberation Front (MILF) in 2012. Signing the Comprehensive Agreement on the Bangsamoro in 2014, she became the first female chief negotiator in the world to sign a final peace accord with a rebel group. As the chief negotiator, she led negotiations, government strategy, and supervised the first two years of implementing the accord. In 2015, she received the Hillary Clinton Award for Women, Peace and Security given by Georgetown University.
Prior to her government service, she was extensively involved in civil society campaigns, where she co-led the initiative to draft the National Action Plan on Women, Peace and Security that was adopted by the government in 2010; organized various peace advocates' platforms in the country; and co-chaired the Non-State Action Working Group of the International Campaign to Ban Landmines from 1999-2004.
She served on the UN Standby Team of Senior Mediators from 2018-2021. In this capacity, she has been deployed to support the UN's work in Afghanistan, Iraq, Kosovo, Maldives and the ASEAN region, advising on peace process design and modalities of inclusion. Currently, she is a professor at the University of the Philippines and has published articles on comparative governments and politics of Southeast Asia, peace processes, civil society, and democratization.

Baidoa, Somalia
Makeshift, temporary shelter made of plastic and clothing at a refugee center in Baidoa, Somalia.