International Conflict Seminars
Unique to The Pearson Institute, these faculty- and staff-led programs focus on critical issues of global conflict. Harnessing the vast international network of The Pearson Institute, students engage with government officials, NGOs, community leaders, locals, and more, in order to gain a holistic perspective of conflict in the region. Traveling with a specialist for each region provides an academic underpinning to each program. International Conflict Seminars are open to students looking for an intensive international experience and seeking to gain a realistic understanding of conflicts from the perspective of those who have experienced them, and those who have been active participants in the negotiation, peace, and reconciliation processes.
More Information
For more information about these programs, please contact Director of Global Partnerships Sheila Kohanteb: Kohanteb@UChicago.edu.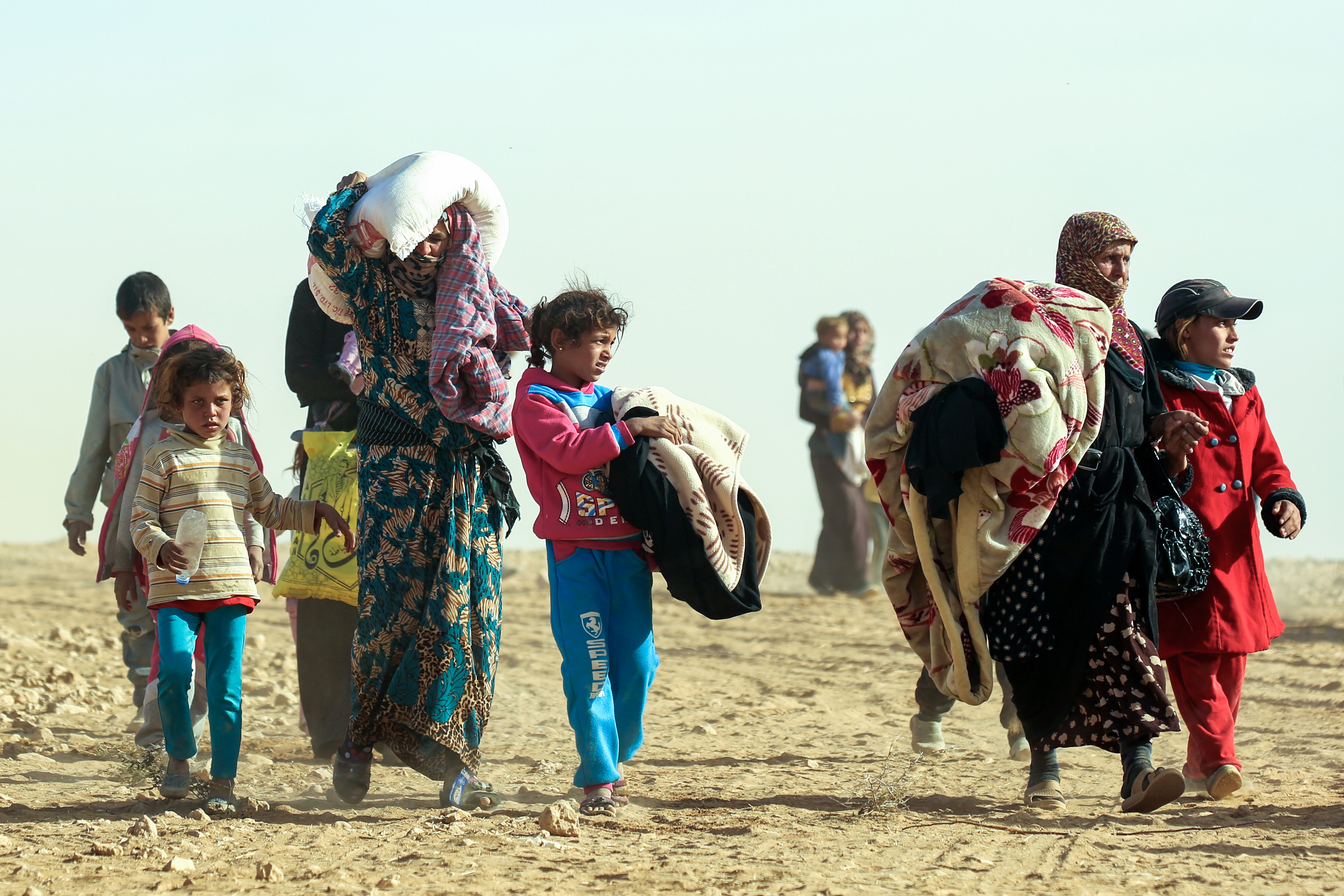 Syria Conflict Refugees.
SYRIA - NOVEMBER 09, 2016: Syrian women and children travel from areas controlled by jihadists of the Islamic State (IS) group, en route to safety in areas held by the Kurdish-Arab Syrian Democratic Forces alliance, near the village of Mazraat Khaled, some 40 kilometers away from the Islamic State de-facto capital of Raqa.
GETTY IMAGES / Delil Souleiman