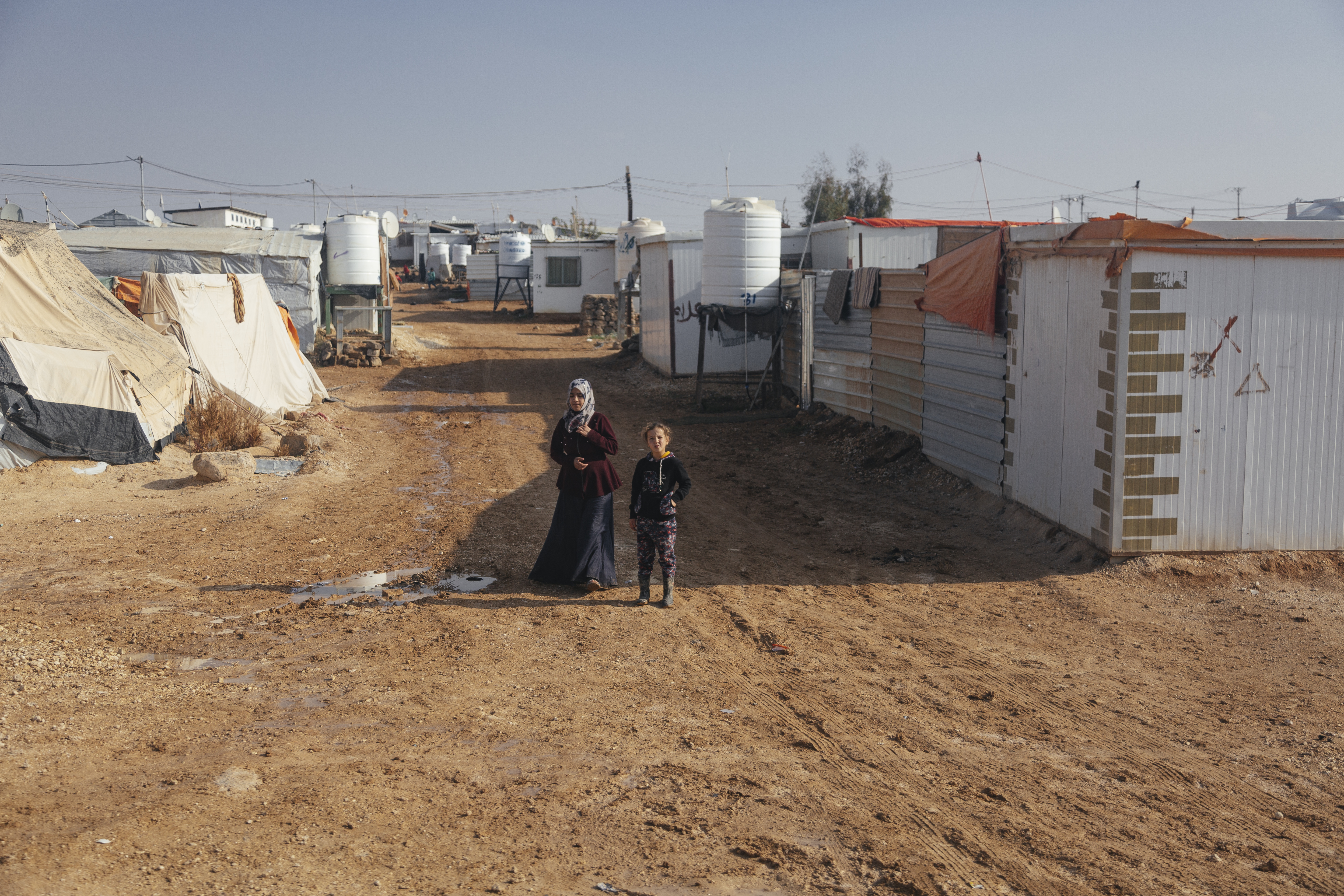 Zaatari Refugee Camp
Harris Public Policy students visited Zaatari refugee camp as part of the 2018 Pearson International Conflict Seminar to Jordan, where they met with Syrian refugees leading NGO programming within the camp.
Ramin Kohanteb/The Pearson Institute
Uniting
Research and Policy
Go Back
Clarice Tee
Pearson Fellow
MPP Candidate
Clarice Kimberley Tee is a first-year MPP student at the Harris School of Public Policy from the Philippines.
Clarice comes from a country that serves as a primary example of the resource-curse paradox, which is exacerbated by its political systems. Her lived reality naturally piqued her interest in natural resource management and protection, holistic green growth, international development through multilateral cooperation, and data-driven poverty alleviation approaches.
Prior to coming to Harris, she worked as a research associate with the Resources, Environment, and Economics Center for Studies, under the USAID Sustainable Interventions for Biodiversity, Oceans, and Landscapes (SIBOL) Activity in the Philippines. SIBOL recognizes the environment as a cornerstone of development, hence its promise to provide innovative interventions and best practices in the macro and micro-scales to enhance natural resource governance and biodiversity conservation. To this aim, the project employs three key approaches: 1) strengthening science-driven decision-making, 2) improving economic incentives, and 3) strengthening enforcement.
 During her time here, she focused on project implementation, research, and data analysis. Her work ranged from leading fieldwork, data processing workshops, and protected area business planning workshops to analyzing data from the Enhanced Socioeconomic Assessment and Monitoring System (e-SEAMS) survey, engaging with the private sector, assisting in the cost-benefit analysis of fish cage operations in Zambales, and the construction of the Economic Valuation of Ecosystem Service (EVES) Database. She worked with leading environmental economists in the Philippines to institutionalize Natural Capital Accounts (NCA) and ecosystem services valuation into the decision calculus of national and local decision-making bodies for economic and environmental managers. In this capacity, she assisted in the pioneering work of valuing spiritual services provided by the ecosystem through engagements with the Palawa'an, Tagbanua, and Batak Tribes in Palawan.  
Previously, Clarice also served as the executive assistant to the Deputy Director and Coast Guard and Fisheries Attaché at the Taipei Economic and Cultural Office (TECO) in Manila. Here, she leveraged her multilingual communication skills to assist in liaising between TECO and local government partners. She also wrote briefs on regional issues and Maritime Law Enforcement and Fisheries Cooperation.
Clarice graduated with honors, earning a Bachelor of Science in Business Economics from the University of the Philippines Diliman's School of Economics, known as the Center for Excellence in Economics. During this time, Clarice was an active leader in various student organizations and excelled in several competitions, where she was an Asian British Parliamentary Debating Grand finalist, National Debating Champion, and L'oreal Brandstorm Case Competition Champion. She also represented the country in regional policy discussions at the Young ASEAN Leaders Policy Initiative and ASEAN Intergovernmental Commission on Human Rights Youth Debate.

Baidoa, Somalia
Makeshift, temporary shelter made of plastic and clothing at a refugee center in Baidoa, Somalia.