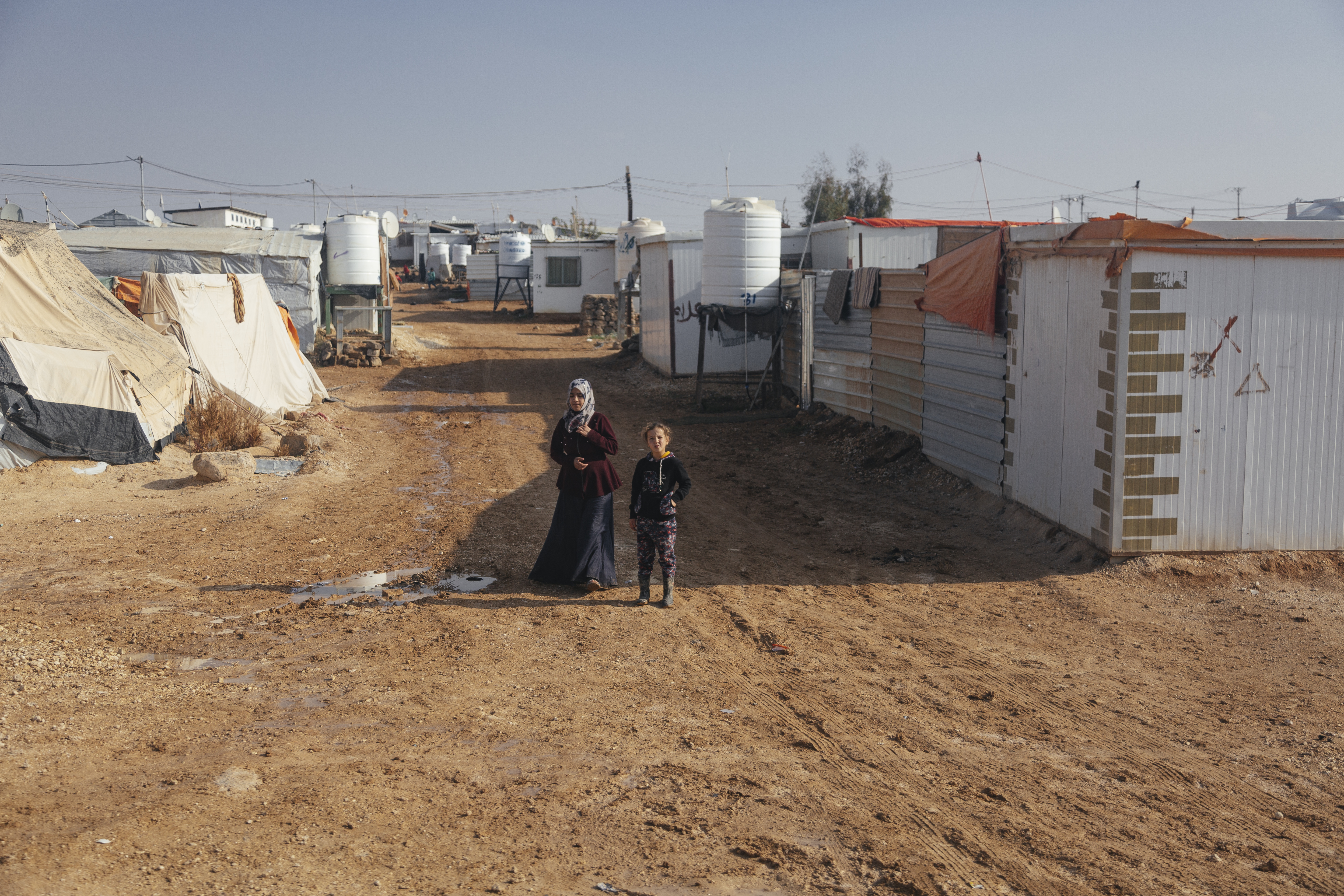 Zaatari Refugee Camp
Harris Public Policy students visited Zaatari refugee camp as part of the 2018 Pearson International Conflict Seminar to Jordan, where they met with Syrian refugees leading NGO programming within the camp.
Ramin Kohanteb/The Pearson Institute
Uniting
Research and Policy
Go Back
Fareeha Afzal
Pearson Fellow
MPP Candidate
Fareeha Afzal is an MPP student at Harris School of Public Policy from Pakpattan, Pakistan. She has a keen interest in finding solutions to the regional security-related conflicts that have taken a toll on Pakistan's economy in the form of a costly war on terror, a huge influx of refugees from neighboring countries, and negligible regional trade. To address these issues, Afzal has joined the civil service of Pakistan and is playing an important role in trade facilitation and border control. Having traveled across Pakistan, a country that is hosting the world's largest number of refugees, she is aware of the plight of the refugees and the burden being put on the already scarce resources of her country.
From being the first female engineer from her town to joining the male-dominated Civil Service, she has overcome all challenges that came her way, with resilience and commitment to her goals. She is an engineer by training, and before joining the civil service, she worked in the automobile sector and engineering firms in the public and private sectors. She paved the way for many other girls from her town to join occupations that were largely dominated by men in her country. She is currently working with the Federal Board of Revenue to end the economic woes of her country through revenue generation, addressing red tapism, and ensuring transparency. These experiences have made her an advocate for systematic changes that allow women to participate fully in conflict resolution discourse.
Afzal holds a bachelor's degree in industrial and manufacturing Engineering from the University of Engineering and Technology Lahore, Pakistan, and a Master's degree in Industrial Engineering and Management from the University of Punjab, Lahore.

Baidoa, Somalia
Makeshift, temporary shelter made of plastic and clothing at a refugee center in Baidoa, Somalia.