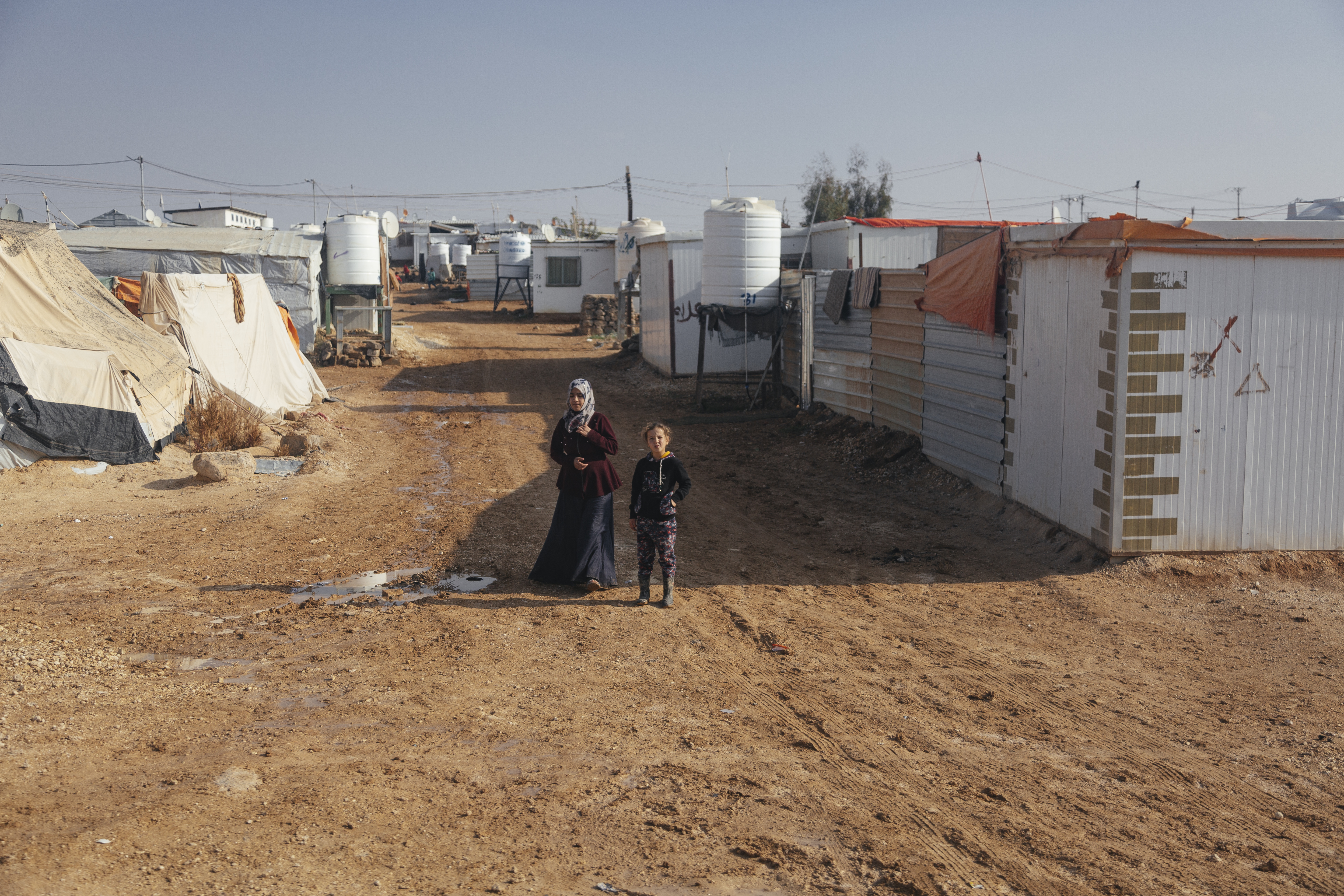 Zaatari Refugee Camp
Harris Public Policy students visited Zaatari refugee camp as part of the 2018 Pearson International Conflict Seminar to Jordan, where they met with Syrian refugees leading NGO programming within the camp.
Ramin Kohanteb/The Pearson Institute
Uniting
Research and Policy
Go Back
Ralph Valiere
Pearson Fellow
MPP Candidate
Ralph Valery Valiere is a first-year MPP student at the Harris School of Public Policy. His area of interest includes business regulations, competition policy, local governance, and local development. He is also interested in the application of behavioral economics techniques in public policy. He believes that considering people's cognitive and psychological biases while studying their economic behaviors can help governments (especially in Haiti) build more efficient policies: to fight against extreme poverty in rural areas, reduce inequality, and create better living conditions for the population.
Prior to coming to the University of Chicago, Ralph was the Youth Entrepreneurship Specialist for Compassion International-Haiti. There, he was responsible for designing and coordinating the implementation of programs to support about 56,000 young beneficiaries of Compassion International, especially those who want to start a business. His main focus was to help create an environment where those youngsters could become self-sufficient financially and impact their local community by creating wealth and jobs. 
Ralph also worked for the Haitian government for seven years in several positions (from 2014 to 2021): first as an analyst at the Economic Promotion Division, then as a technical advisor to the Minister of Economy and Finance, and finally as an advisor to the President's Cabinet (in 2017). During that period, he worked on proposing, building, and evaluating economic policies, most of them related to private sector development: from monitoring and evaluating economic policies or designing a strategic mechanism that saved thousands of jobs in the textile industry, to leading for three years a Competition Team (in collaboration with the World Bank) and coordinating the elaboration of a Competitiveness and Investment Plan. 
Ralph is part of a small research group (with graduates from MIT, Duke University, and Université Laval) dedicated to building a new Governance and Welfare System for Haiti. This project also matches his intention to start a political career. Moreover, he wants to launch a Think Tank whose focus will be to draw up propositions for Haiti's economic growth in the context of the development of the Caribbean region. The primary objective of that project will be to propose and/or conduct policy experimentations with the government, which (by using behavioral economics tools) will be related to the business environment, local market development, education, and governance.
Ralph holds a B.S. in Applied Economics from the Center for Planning Techniques and Applied Economics (CTPEA) in Haiti. He is currently the Executive Secretary of CTPEA's Alumni Association, an influential network of CTPEA graduates working in strategic positions in the government, businesses, and international institutions. He speaks Haitian Creole, French, and English.

Baidoa, Somalia
Makeshift, temporary shelter made of plastic and clothing at a refugee center in Baidoa, Somalia.